Black Centering is made for you and your baby.

At Alameda Health System, we honor and celebrate Black birth, Black families, and Black community through BElovedBIRTH Black Centering.
This program was created by, for, and with Black people to support you through pregnancy, birth, and recovery through group care. Here, you will build a community to help you through the joys and challenges of birth and parenting.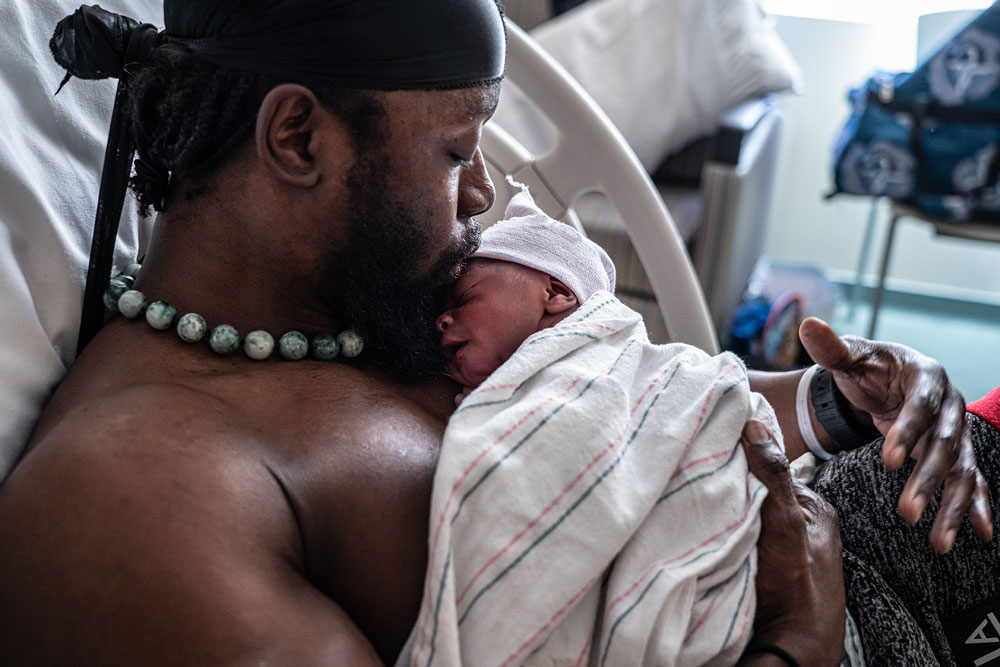 Our team of experts—Black midwives, family support advocates, doulas, breastfeeding specialists, doctors, and more – are an extension of "your" village – your partner, sister, friend, mother/parent. Together we will make sure you have the essential services you need through your pregnancy and beyond.
As the name suggests, BElovedBIRTH Black Centering focuses on you and your needs as you move along the journey from pregnancy, childbirth and your early days as a new parent. In this program we will celebrate key milestones, overcome your concerns and provide skills you can use to navigate the complications and challenges of life to reduce the risk of pregnancy and birth complications that too many Black families experience. Our program provides quality care to ensure your health and give your baby the best start.