A person's race or ethnicity should not put them at higher risk for developing cardiovascular disease (CVD), but unfortunately it is one factor that affects the likeliness of having a heart attack. It is also the leading cause of death for African Americans.
According to the Centers for Disease Control and Prevention (CDC) African American men in the United States have worse health than any other racial group in America, and nearly 48 percent have some form of cardiovascular disease compared with 34 percent of white men.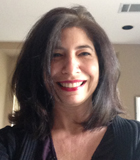 "In the community we serve at Alameda Health System (AHS) health disparities impact heart health as a result of several factors including access to health care, healthy food, housing, education, transportation, and a clean-living environment," says Sophie Barbant, MD, medical director of the Highland Hospital Cardiology Clinical and Noninvasive Cardiology Laboratory.
"Providing the best heart health care for our diverse patient population requires a holistic approach that looks at the whole person and considers everything they are experiencing outside the health care setting," she says. "Physicians must engage with their patients to gain a better understanding of their needs and help them to adopt healthy behaviors."
These behaviors include eating more fruits and vegetables, reducing fatty foods and salt intake, and getting some exercise every day. Exercise can make the heart muscle stronger and may help lower blood pressure and cholesterol. Eliminating tobacco use and alcohol intake are also critical in reducing risks of CVD and heart attacks. AHS heart patients receive education and counseling on how these behaviors can be incorporated into their daily routine. In addition, physicians and social workers work together to connect patients to community resources including local food banks that offer healthy food options.
In addition to diet and exercise, one of the critical ways AHS patients can be proactive in managing their heart health is by keeping up with regular screenings and wellness visits to their primary care providers (PCPs). "A primary care physician will recognize any warning signs and flag unhealthy habits to prevent long-term heart problems," says Barbant. "The good news is CVD is highly preventable."  According to the American Heart Association, 80 percent of heart disease can be prevented through lifestyle changes.
For AHS patients already diagnosed with heart disease they benefit from specialized care in the cardiology clinic at Highland. Barbant and her team see over 120 patients a week in the cardiology clinic and annually perform approximately 30,000 noninvasive cardiac procedures to evaluate patients with a wide range of heart diagnoses and create personalized treatment.
For patients diagnosed with advanced heart conditions, the most critical cases are treated in AHS's congestive heart failure clinic, a specialized part of the cardiology clinic, where patients have access to frequent in person clinic visits, up to two or more per week.  They also receive information and resources from their care teams to support their individual treatment plan.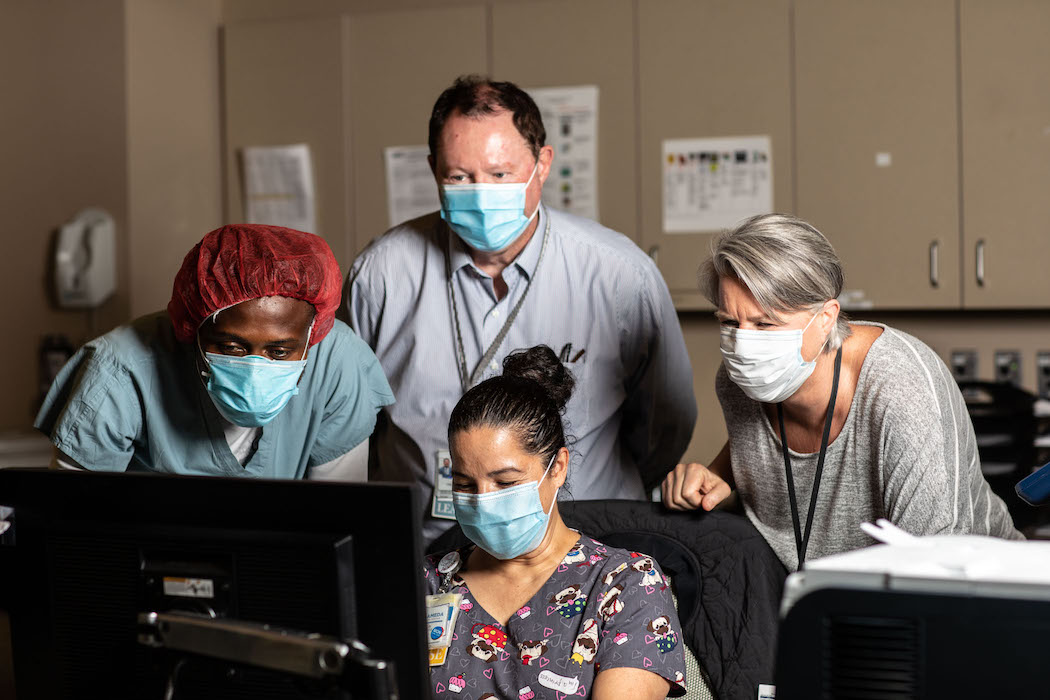 "As a result, patients have a voice in their care and treatment decisions in partnership with their physician," shares says Oluwayemisi Adejumo MD, Cardiology at Highland.  "This reduces the chances that patients will be hospitalized and ultimately results in better clinical outcomes," she says. A team of nurses, pharmacists and physicians work as an integrated team to treat the most complex heart conditions including alerting patients when to immediately seek care if they are in crisis. The warning signs that require immediate medical attention include chest pressure, difficulty breathing or leg swelling.
"Even if a patient experiences a heart attack, it is definitely possible for them to get their heart back on a healthy path," shares Adejumo "If patients are dedicated to taking their medication regularly and making healthy choices, they can live a long, healthy and productive life."
For more information on how to reduce your risk of heart attack and maintain a healthy heart visit:
Preventing Heart Disease: Healthy Living Habits