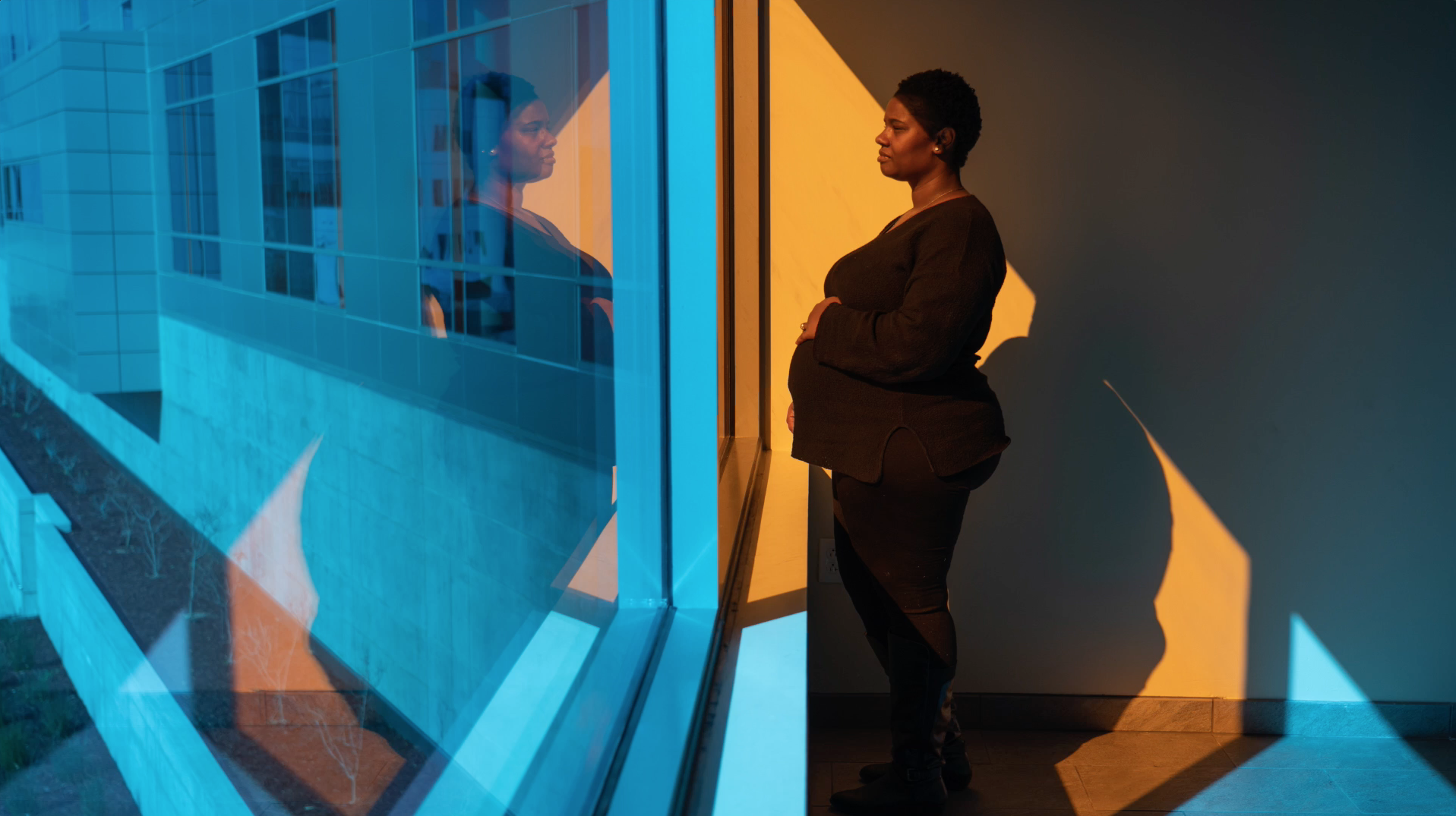 "When I come here, I feel like everybody's in the family kind of mode. I always feel heard and seen, always feel welcomed."
Veronica Acoff
Alameda Health System—Highland Hospital Family Birthing Center patient
I was born in Highland Hospital, and my 7-year-old son as well was born in Highland Hospital. Now I'm eight months pregnant with a little girl. She's due next month, four days after my birthday.
I'm not sure if Centering was available when I had my son. Having Centering with my daughter has made it better. I didn't really have that much support during this pregnancy, so being able to be with some of the other ladies, exchange numbers, talk outside of the group, being able to talk to the midwives as well, has been a good thing. That's what's been very helpful with this pregnancy as far as not feeling alone.
A lot of the friendships that I've made through Centering surprise me, because I'm a very shy person. I never thought that I would be part of a group that allows me to be comfortable enough to just jump into conversations. Usually, I'm the person that just sits back and watches. Being a part of Centering has made me pull out of my shell a little bit.
When I come here, I feel like everybody's in the family kind of mode. I always feel heard and seen, always feel welcomed. The midwives are very hands-on. It's just like you're talking to a friend. And it's like that with my midwife, Deb.
I would tell other expecting mothers to definitely come here. They'll get the best care. If you feel like you don't have that support system, or don't really have somebody to talk to, you'll get that here.
I think that's very important with any hospital that you go to that you should always have a diverse team that cares about the people they're taking care of. I love all the people that's been part of my journey. Especially through Centering.