We asked Alameda Health System staff, patients and the entire East Bay community to nominate names for the pair of red-tailed hawks who have made Wilma Chan Highland Hospital Campus their home. Your responses were impressive. You sent in funny names, historic names, thoughtful names and cute names.
We narrowed them down to the top three nominated names and now submit them to you for a final vote. The nominations are: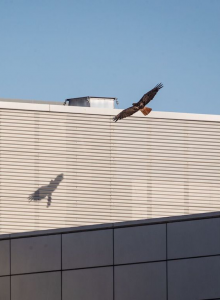 (1) Hawkeye & Houlihan
(2) Stormy & Sunny
(3) Antonio & Bella
The FINAL VOTE is live now through Aug. 22, 2022. Please vote
here
.