Sambo Ly was silenced during her adolescent years and she has made it her life's work to speak for those who cannot. She is a survivor of the brutal Khmer Rouge Regime that lasted from 1975-1979 in Cambodia. During this time, millions of Cambodians were murdered if they were believed to be educated, connected to the previous government or refused to comply with the regime's demands. Those who remained alive were subjected to communal farms or forced labor camps, a euphemism for a slave plantation.
Ly immigrated to the United States as a refugee in 1982. Today, she is the manager for Alameda Health System's (AHS) Interpreter Services Department and Refugee Health Clinic. Ly is uniquely positioned in that she understands firsthand what many of the refugee patients are going through because she felt the same pain and suffering during her teenage years in Cambodia. She knows that education and the ability to provide linguistic and culturally competent care is critical, especially since not everyone can relate to the refugees' experiences and emotions.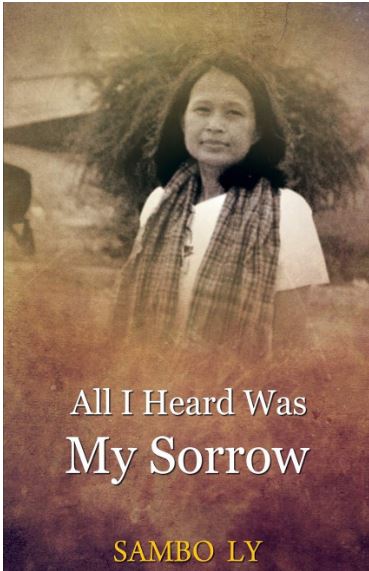 "I believe part of my role at AHS is to make sure I create a safe environment for all newcomers so they feel comfortable to open up about what they're going through and that way they can receive the care they need. We touch every single refugee who resettles in Alameda County. They are sent to us for comprehensive health screenings. In order to qualify as a refugee, they have to meet certain criteria. If there is no trust, if they do not feel comfortable enough to share their history or if there is a language barrier we will not be able to help them."
During the Khmer regime, Ly was separated from her family numerous times; many of her relatives were killed, and her brother disappeared. She was denied medical attention on more than one occasion. She endured backbreaking physical labor and worked in unsanitary and unsafe conditions. If she had complained, she would have been killed or worked to death. Ly never knew if or when she would be allowed to see her mother again. The thought of being reunited with her mother was the only thing that kept her going during this traumatic period.
"In this line of work, education isn't enough, you have to have compassion. You have to care. A lot of people do not know about the regime or the Cambodian killing fields. I think it's because it's just too painful to talk about, at least in my culture we do not talk about such things which is unfortunate. I know many people who survived the Khmer Rouge but they were never the same, they never received help and they fell ill to various complications. This is why it's so important to build trust with the communities we serve and we can accomplish that by reflecting the community, by being the community."
Ly herself did not discuss this period of her life with anyone until in 2015, when as a form of therapy and healing, she wrote "All I heard Was My Sorrow", a book about her life journey which she dedicated to her mother. Ly believes she survived the war because of the love and lessons she received from her mother.
"When someone is in a wheelchair or is blind, everyone can clearly see that that person needs additional assistance. You can't tell by looking at someone what their current or previous situation is. A language barrier is also a hindrance to care. I am ecstatic that AHS leadership has allowed us to increase the number of languages we offer in house over the years."
Ly has a long history of being an advocate for refugee and immigrant care and speaks at various meetings and conference to teach others on the subject matter. When she isn't at AHS, she is volunteering the only way she knows how. "No matter where I am, I provide both interpretation and translation to our community."
May is Asian Pacific American Heritage Month, a time to celebrate the achievements and contributions of Asian Americans and Pacific Islanders in the United States. Ly's life story is extraordinary, and while she will admit that those in power during the regime succeeded in breaking her heart, she is adamant that they were not able to break her spirit. The experience allowed her to find her true passion. When the war was over, she fled to a refugee camp in Thailand where she volunteered as an interpreter for those who were providing aide. The rest, as they say, is history.
"I've worked at AHS for 30 years in the interpretation department. I feel honored to have the opportunity to give back to my community in this way. Many people do not have professions that they are passionate about. I believe fate aligned with my heart and that is how I have been blessed with this career."