After the World Health Organization declared COVID-19 a pandemic and stay-at-home orders were put in place, Alameda Health System (AHS) had to rethink how to continue to provide critical health care services and launched telehealth to provide patient care via video or phone visits.
Dr. Jenny Cohen, Internal Medicine and Associate Chief Medical Informatics Officer says telehealth is an effective alternative to in-office appointments and video and phone visits offer additional benefits to underserved patients, such as the elimination of transportation barriers, increased accessibility to care during the workday and improved health outcomes.
"I have a patient with diabetes and heart failure who used to disappear for months at a time and then show up in the ED needing IV medication and refills," said Cohen. "Now with phone visits, we're able to talk regularly and I'm finally able to provide preventative care. Phone visits helped us move from firefighting mode to upstream care and to be proactive with our patient's care," she added.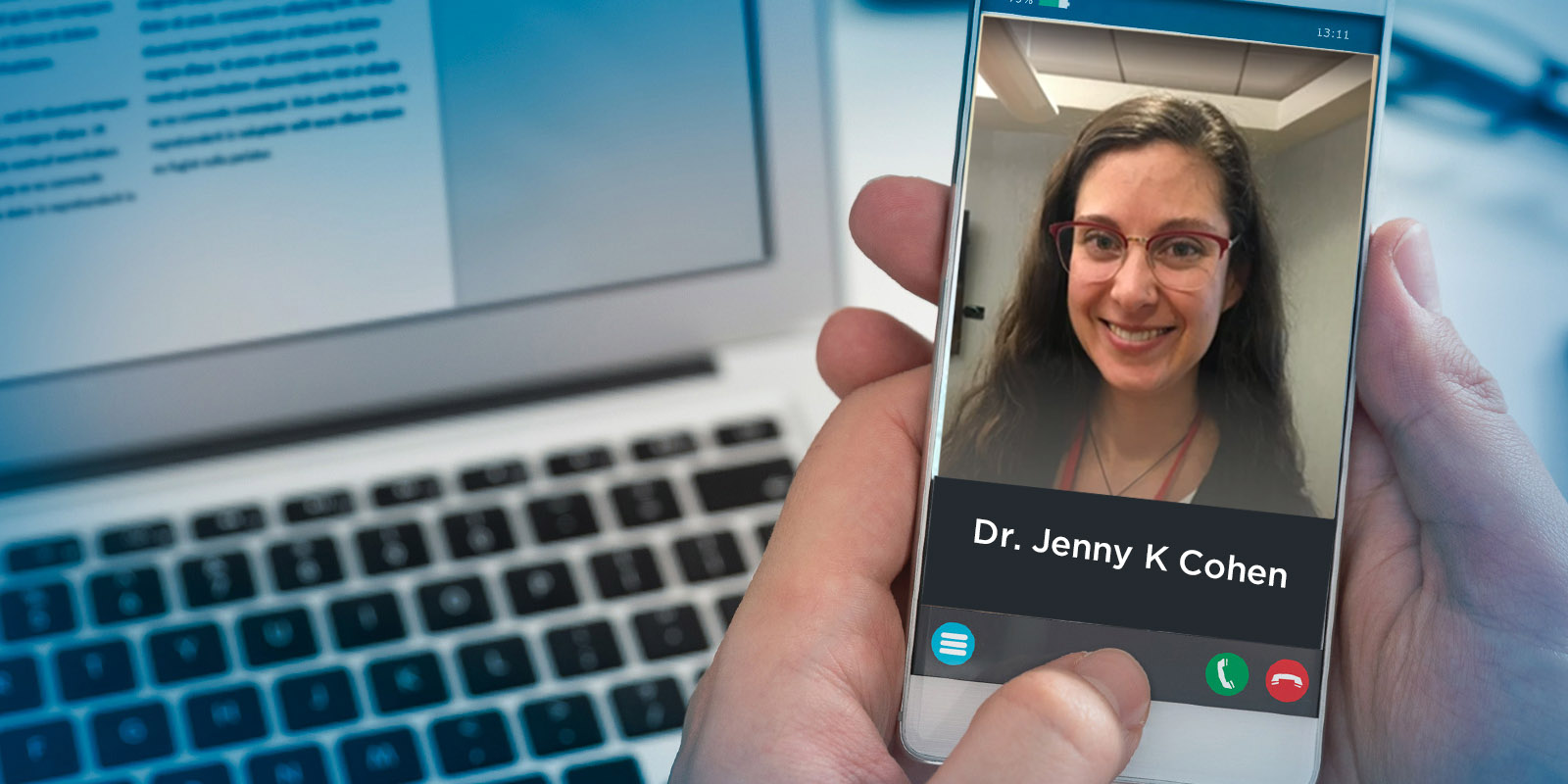 From August 1, 2020 to January 31, 2021 AHS providers and patients participated in a total of 69,773 telehealth visits utilizing both video and phone calls with an average of more than 11,000 telehealth visits per month.
To better serve patients, AHS took a closer look at the impact of telemedicine and in August 2020, with the help of volunteers, they conducted a phone survey with patients who had experienced a telemedicine visit to gather feedback.
"Only by understanding from our patients what's working and what needs improvement will we be able to build a better patient experience that supports health and wellness," says Cohen. "At AHS we are dedicated to improving the patient experience. That often means meeting patients where they are and providing the care they need when, where and how they need it.  The traditional model of a 9 a.m. to 5 p.m. in-person visits is evolving to deliver better health care outcomes outside the four walls of AHS."
Thirty-five patients participated in the anonymous survey. Feedback was mostly positive with comments like,  "If they could supply a nice breakfast or tea, how much better could a telemedicine visit be?  You don't have to get on the bus. It was very close to an in-person appointment."
While telemedicine is key to the future of health care delivery, it comes with challenges for underserved patients and the providers who care for them.  The survey helped identify some inequities, primarily the lack of access to sustainable and reliable technology, tech literacy and tech support.
To help bridge the gap, AHS is providing tech advocates to call patients in advance and determine if phones, including land lines and smart phones are preferable over laptops. In addition, AHS is currently researching the best ways to conduct telemedicine visits with the support of Information Services.  Cohen is also a strong advocate for continued funding for telephone and video visits by the state in order for the most marginalized patients to maintain connectivity and access with AHS.  "They need it now more than ever before."
Today, the California Association of Public Hospitals and Health Systems (CAPH) along with other health care provider organizations, are urging the State and the Legislature to maintain access to expanded telemedicine services beyond the pandemic. Patient-centered care through the convenience of telemedicine is the new standard of care across the industry. Ensuring phone and video visits are available to all Medi-Cal patients will be vital to achieving health equity for low-income Californians.
For more information and resources on telemedicine, please visit:
http://caph.org/wp-content/uploads/2021/04/caph_telehealth_mar31_alameda.pdf
https://caph.org/priorities/state-policy-legislation/telehealth/