Recently, AHS providers gathered to discuss cultural rigor and reproductive justice and how they impact OB-GYN services for black women. Dr. Karen Scott, Associate Professor and OB/GYN Hospitalist with the University of California San Francisco led the conversation that drove attendees to look at health care practices and how they may be contributing to institutional racism and health disparities.
"I speak from my own experience. When I was admitted to the hospital, the health care system and the individuals that compose the health care system saw my skin tone and my hair color and automatically created a narrative. It didn't matter how many letters I had behind my name. They only saw a black woman and automatically filled in the gaps," said Dr. Scott.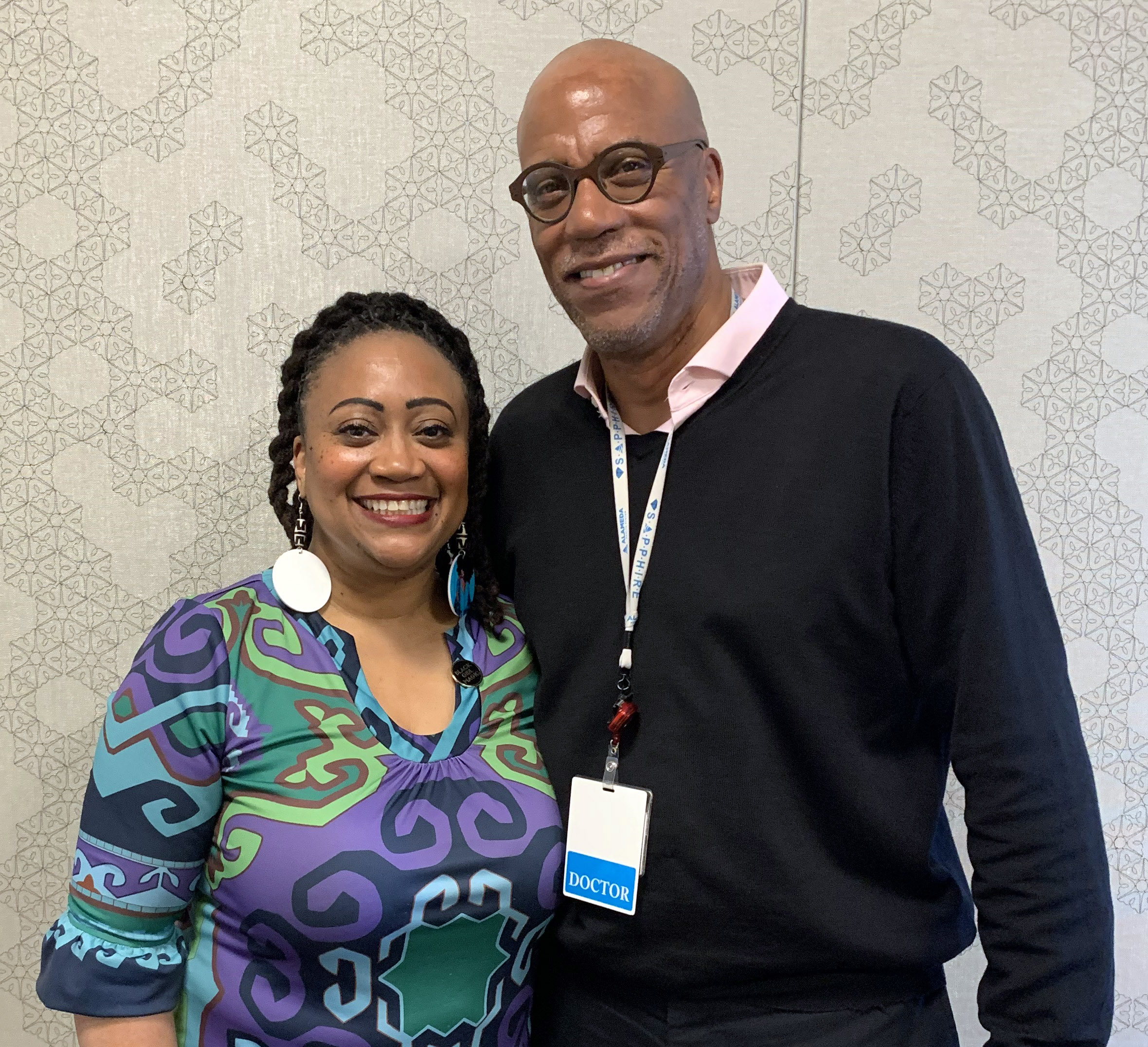 Dr. Scott said health care systems need to be deliberate with the terminology they use in policies, mission statements and even data collection and charting which can have great impacts on how care is delivered.
"We need to stop being complicit and hold people accountable. Why is that hospitals use skin color to describe adverse health outcomes of a population as if to blame that population? Why do hospitals not state instead, we are more likely to perform C-sections on this population? I invite you to stop and look at the missions of the organizations that govern what you do. Look at the policies you put forward and ask yourself if they're contributing to the very thing you're trying to eliminate," said Dr. Scott.
Dr. Scott's presentation also examined the history of midwifery and the "granny midwives" a group of black women in the South who up until the mid-20th century provided care to poor and rural women during pregnancy and labor at a time when hospitals were not accessible to those women. The granny midwives were persecuted out of practice by the medicalization of births and new regulations requiring medical training and licensing for midwifery.
Research shows the use of midwives and doulas can close the gap between outcomes for different ethnic groups. Alameda Health System has had a midwife-led prenatal and delivery program for more than 40 years. This approach has led to a decrease in the number of cesarean births and landed Highland Hospital on the California C-section Honor Roll for three consecutive years.
"We are seeing an increase in adverse birth outcomes that disproportionately affect African-America women, independent of their income or education level. Having someone like Dr. Scott come and share her message is not only a privilege but a responsibility. I hope to take what we've learned today and build on our current efforts to advance our practices to deliver patient centered culturally competent care," said Dr. Kevin Smith, Chair of the Department of Obstetrics and Gynecology at AHS.
To learn more about the CenteringProgram and midwifery at AHS visit the Family Birthing Center website.