Alameda Health System patient Reginald McKennie learned the hard way that "you got to stay on it." That is his advice for anyone taking blood pressure medicine. "I was feeling great, eating right and I lost 30 pounds. So about two years ago, I stopped taking my blood pressure medicine. I thought I no longer needed it." he said. Regrettably, Mckennie soon fell into bad eating habits, slowly began gaining weight and was not monitoring his blood pressure. It was a recipe for disaster and in March 2021 he had a stroke.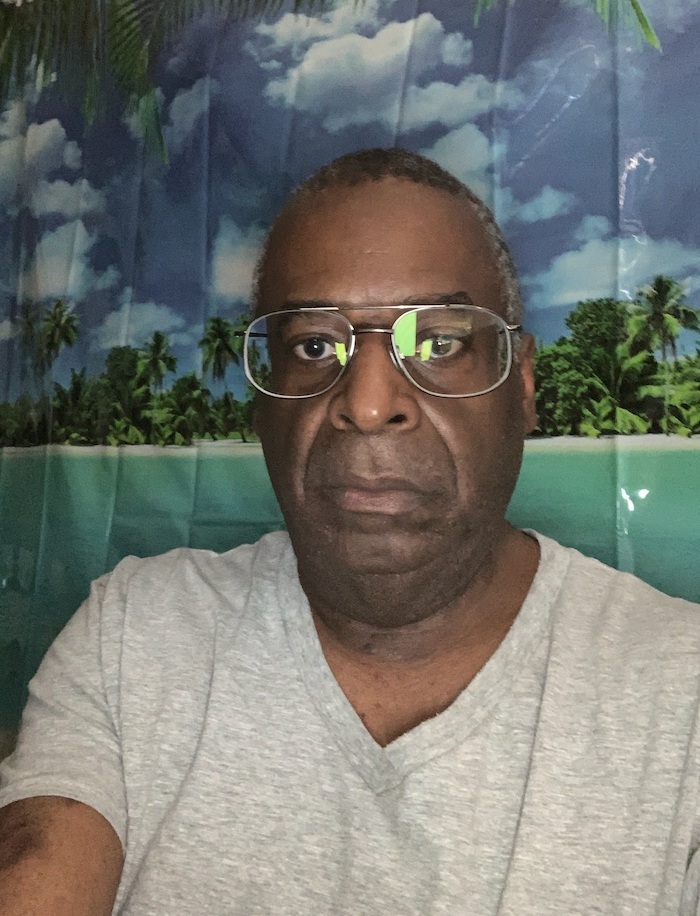 While watching TV in the home he shares with his older brother Thomas, 60-year-old McKennie's right arm began to feel numb. He had a severe headache, a sharp pain in his right leg and his toes were curling under. "I knew something was wrong, so I stood up and tried to walk. My right leg didn't want to move, and I had to really concentrate to take a step."
McKennie remembered seeing commercials for warning signs of a stroke and knew he had to get to a hospital quickly. During a stroke every minute counts. The blood supply to the brain is interrupted and brain cells in the immediate area begin to die because they stop receiving the oxygen and nutrients they need to function.
According to the Centers for Disease Control and Prevention (CDC) patients who arrive at the emergency room within three hours of their first symptoms often have less disability than those who received delayed care. Those patients who receive treatment in the first hour have the best chance for surviving and preventing disability.
Thomas rushed his brother to San Leandro Hospital where he was evaluated and then transferred to the Stroke Center at Alameda Hospital. Certified by the Joint Commission as a Primary Stroke Center, Alameda Hospital provides specialized care for stroke patients and in March AHS began transferring all stroke patients from San Leandro Hospital to the Stroke Center.
When McKennie was admitted to the Stroke Center, he was immediately given medicine to dissolve a small blood clot and he had a CT (Computed tomography) scan that showed no permanent damage to his brain. He also regained use of his right leg and was able to walk on his own.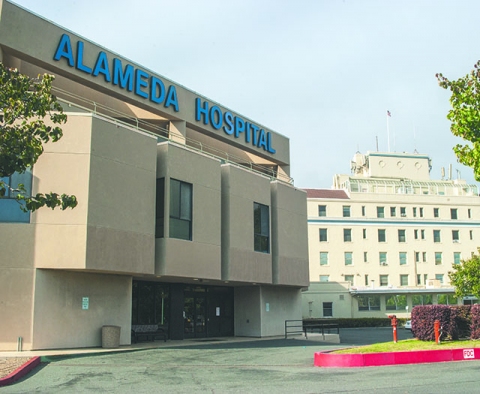 According to Kwamane Liddell, Manager of Administrative Services at Alameda Hospital, patients who are transferred to the Stroke Center receive care from a team of physicians, nurses, and stroke coordinators who have received advanced stroke education training and stroke coordinator training from the Association of Neurovascular Clinicians. He said, "Having a specialized care team means patients benefit from better treatment and better rehabilitation decisions."
McKennie's specialized care team determined he had suffered a transient ischemic attack (TIA) or mini-stroke. According to the CDC, TIAs are different from the major types of stroke because blood flow to the brain is blocked for only a short time—usually no more than five minutes. Eighty-seven percent of strokes in the US are ischemic strokes.
McKennie considers himself a lucky man because he was able to go home after just two days and experienced no lasting effects from his stroke but he shares, "It was definitely a wake-up call. I realize this could have been worse and my life could have been drastically different."
At AHS, care for stroke patients goes beyond their time in the hospital. It is standard practice for stroke coordinators to follow-up with patients by phone 30 days after they go home. They confirm patients are taking their medicine, eating healthy, monitoring their blood pressure and link them to other services to stay healthy. "We make sure our patients have access to all they need to be healthy. During our call we ask if they have other needs like access to food and if so we connect them to resources," said Ojong Klages, Stroke Coordinator. "Choosing healthy foods is important because it can help control blood pressure, body weight and it reduces a person's risk of having another stroke."
McKennie said he appreciated the follow-up call to check on and support he received. "Alameda Hospital was excellent and on-point," said McKennie. "I am doing great. I cut out all the bad food and most importantly I'm taking my blood pressure medicine every day, and I finally got a new monitor to replace my old broken one."
A self-proclaimed "workaholic" McKennie is thrilled to be back behind the counter at 7-Eleven where he can serve his customers. "I missed seeing all my customers," he said. He has worked for 7-Eleven for over 40 years.
If you think someone may be having a stroke, act F.A.S.T. and do the following simple test:
F—Face: Ask the person to smile. Does one side of the face droop?
A—Arms: Ask the person to raise both arms. Does one arm drift downward?
S—Speech: Ask the person to repeat a simple phrase. Is the speech slurred or strange?
T—Time: If you see any of these signs, call 9-1-1 right away.
To learn more about the signs and symptoms of stroke and how to help prevent them visit:
About Stroke
For more information on how to get healthy food visit: