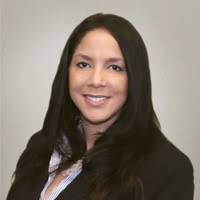 Lorna Jones joined Alameda Health System as the Chief Human Resources Officer on March 11, 2021. Lorna brings an abundance of experience in the human resources disciplines, including her prior role at AHS as the Director of Labor Relations.
Most recently, Lorna served as the System Director of Labor & Caregiver Relations for PeaceHealth. PeaceHealth is a not-for-profit health care system with ten hospitals, medical clinics, and laboratories located in Alaska, Washington, and Oregon. Ms. Jones oversaw the employee and labor relations issues for twenty-four collective bargaining agreements, eighteen thousand caregivers, and eleven hundred physicians. In addition, she developed and implemented a Diversity, Equity, and Inclusion training program, Values at Work: Why Racial Justice Matters.
Before this role, Ms. Jones was the Principal for the Judicial Council of California. In that role, she oversaw a team that provided strategic guidance to the California Courts, including collective bargaining, Employee Relations, Learning and Development, and Safety.
Lorna earned her Juris Doctorate from McGeorge School of Law, Sacramento, California, and her bachelor's degree from California State University, Sacramento.