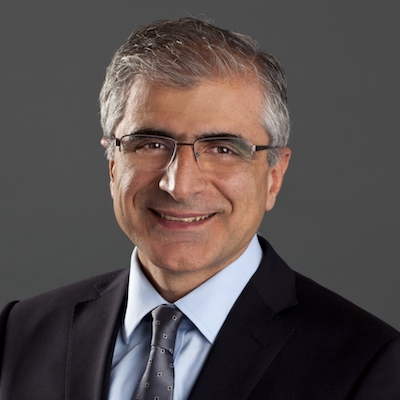 As chief medical officer, Dr. Ghassan Jamaleddine oversees medical operations including quality of care and patient safety, coordination of care, development of clinical information systems, and physician engagement in strategic initiatives.
He plays a key role in the leadership and development of Alameda Health Partners, AHS's physician organization. Dr. Jamaleddine is known for patient advocacy, team building, and improving medical education and interdisciplinary communication.
He previously served as chief medical officer at New York City Health + Hospital/ Kings County Hospital in Brooklyn, New York, where he focused on physician mentoring and coaching, safety, and quality of care. He is board-certified in internal medicine, pulmonary care, and critical care medicine.
Education
Dr. Jamaleddine holds a medical degree from American University of Beirut.