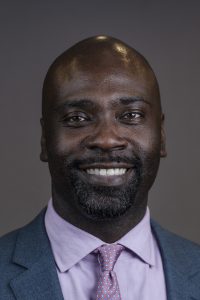 Alameda Health System Chief Executive Officer Delvecchio Finley is a visionary leader with a history of creating significant changes in public health care systems. As AHS's top leader, he embodies its mission of "Caring, Healing, Teaching, Serving All."
Mr. Finley's extensive experience includes serving as chief executive officer of Harbor-UCLA Medical Center, a Level I Trauma Center and teaching hospital serving more than 700,000 residents. In the Bay Area, he held executive and administrative posts for various hospitals.
Mr. Finley is board certified in health care management and a Fellow of the American College of Healthcare Executives and the National Association of Public Hospitals and Health Systems. He holds graduate certification in health policy, law and management from Duke University. He is a leader in local and national health care professional organizations and a frequent guest lecturer at colleges and universities.
He resides in Alameda County.
Education
Bachelor of Science degree in Chemistry, Emory University; Master of Public Policy degree, Duke University