Alameda Health System (AHS) announced today that it has received a Five Star Quality Rating from the Centers for Medicare and Medicaid Services (CMS) for the quality of care its staff provides to patients in its skilled nursing facilities.
AHS has four skilled nursing facilities that provide long-term or temporary residence for patients undergoing medically necessary rehabilitation treatment. All four facilities, South Shore Rehabilitation and Wellness, Park Bridge Rehabilitation and Wellness, Alameda Hospital's Sub-Acute Unit and Fairmont Rehabilitation and Wellness, have earned the highest rating of five-stars from CMS. The ratings are based on the skilled nursing facility's health inspections from the last three years, staffing levels and quality measures.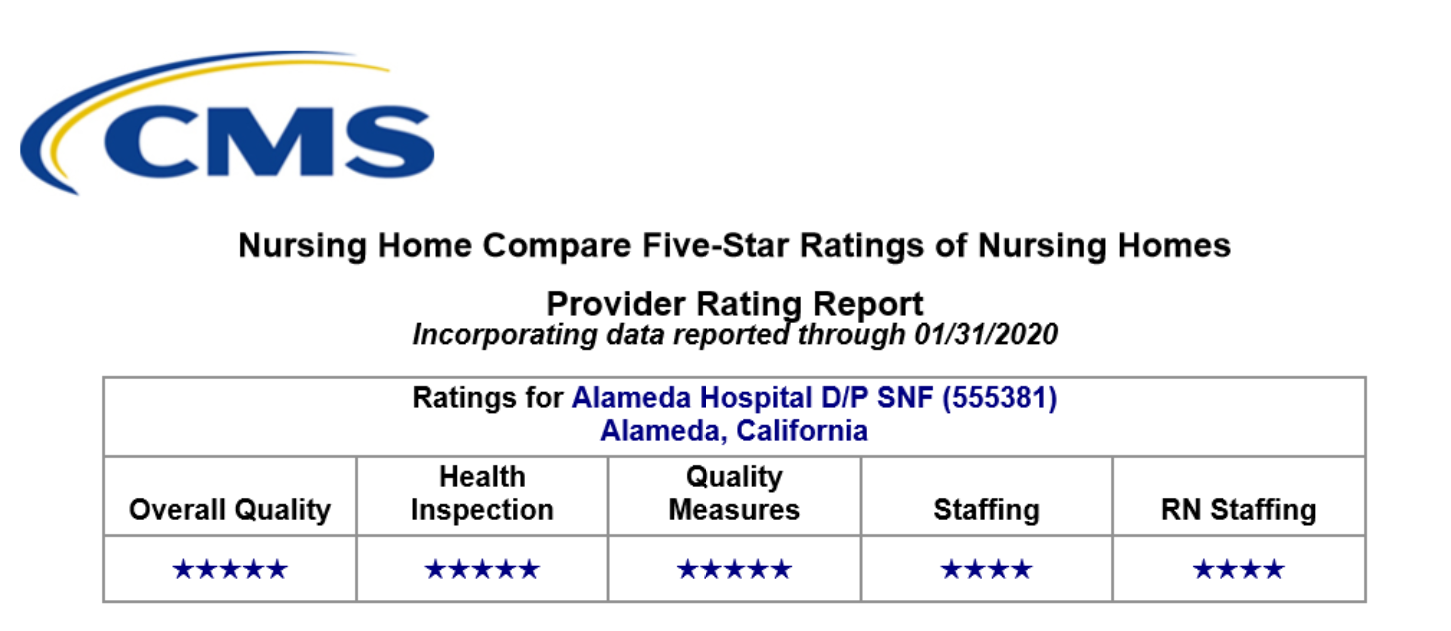 According to Richard Espinoza, Chief Administrative Officer of Post-Acute Services, the teams use data from AHS Quality Measures to focus and fine tune systems to improve care delivery with actionable items that are incorporated in Quality Assurance Performance Improvement committees. This proactive approach to improving care lends to better quality outcomes for our residents.
"This is the highest rating possible from CMS and reflects the quality of care being delivered by our teams to ensure that the residents in our Post-Acute facilities and their families are at the center of all we do," said Espinoza. "I am incredibly proud, humbled and thankful for all the hard work by our phenomenal teams who always strive to do their best, and this CMS 5-star rating is a reflection and recognition of just that."
The Five-Star Quality Rating System was created to help consumers, their families, and caregivers compare nursing homes more easily and to help identify areas they may have questions about. The Nursing Home Compare website serves as the home of CMS's five-star quality ratings for more than 15,000 nursing facilities, allowing prospective residents to compare quality between nursing homes across the nation.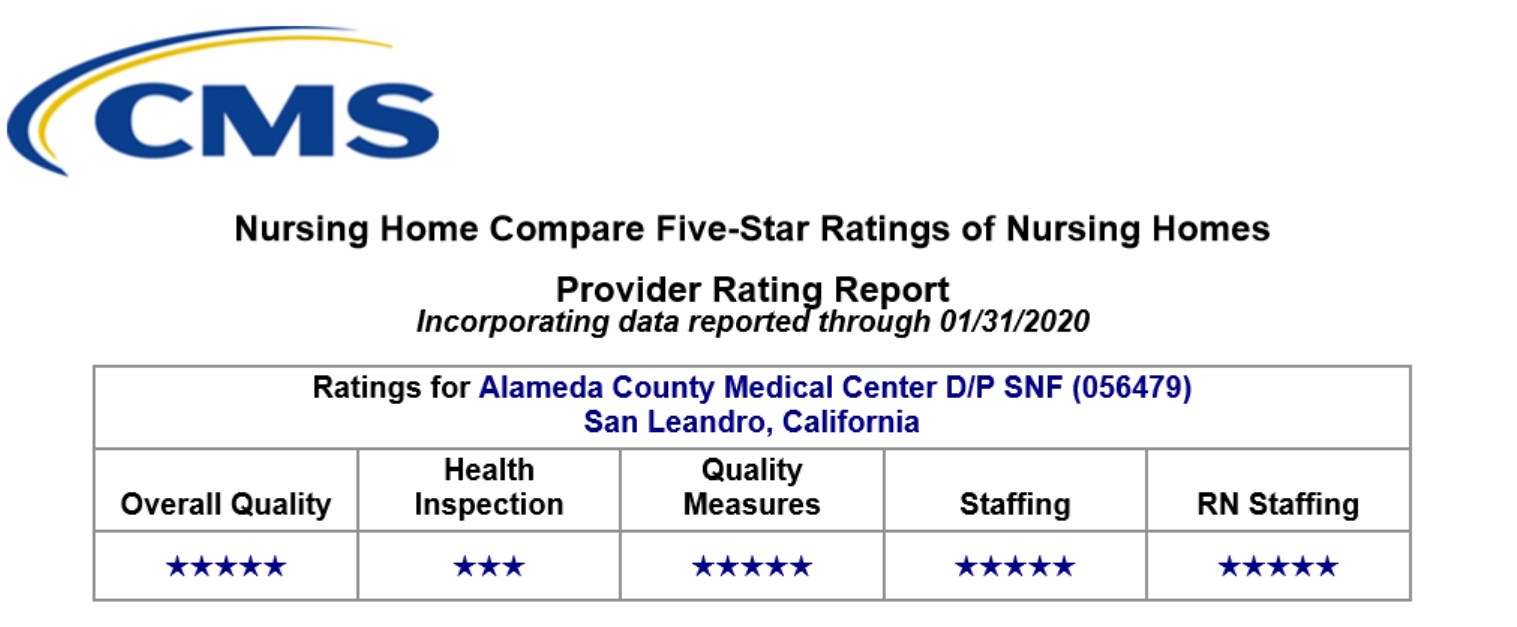 "CMS is committed to safeguarding the health and safety of nursing home residents by ensuring they are receiving the highest quality of care possible," said CMS Administrator Seema Verma. "Our goal is to drive quality improvements across the industry and empower consumers to make decisions, with more confidence, for their loved ones."
Nursing Home Compare's quality rating system gives each nursing home a rating between 1 and 5 stars. Nursing homes with 5 stars are considered to have above average quality and nursing homes with 1 star are considered to have below average quality. There is one overall 5-star rating for each nursing home, and a separate rating for each of the following three factors: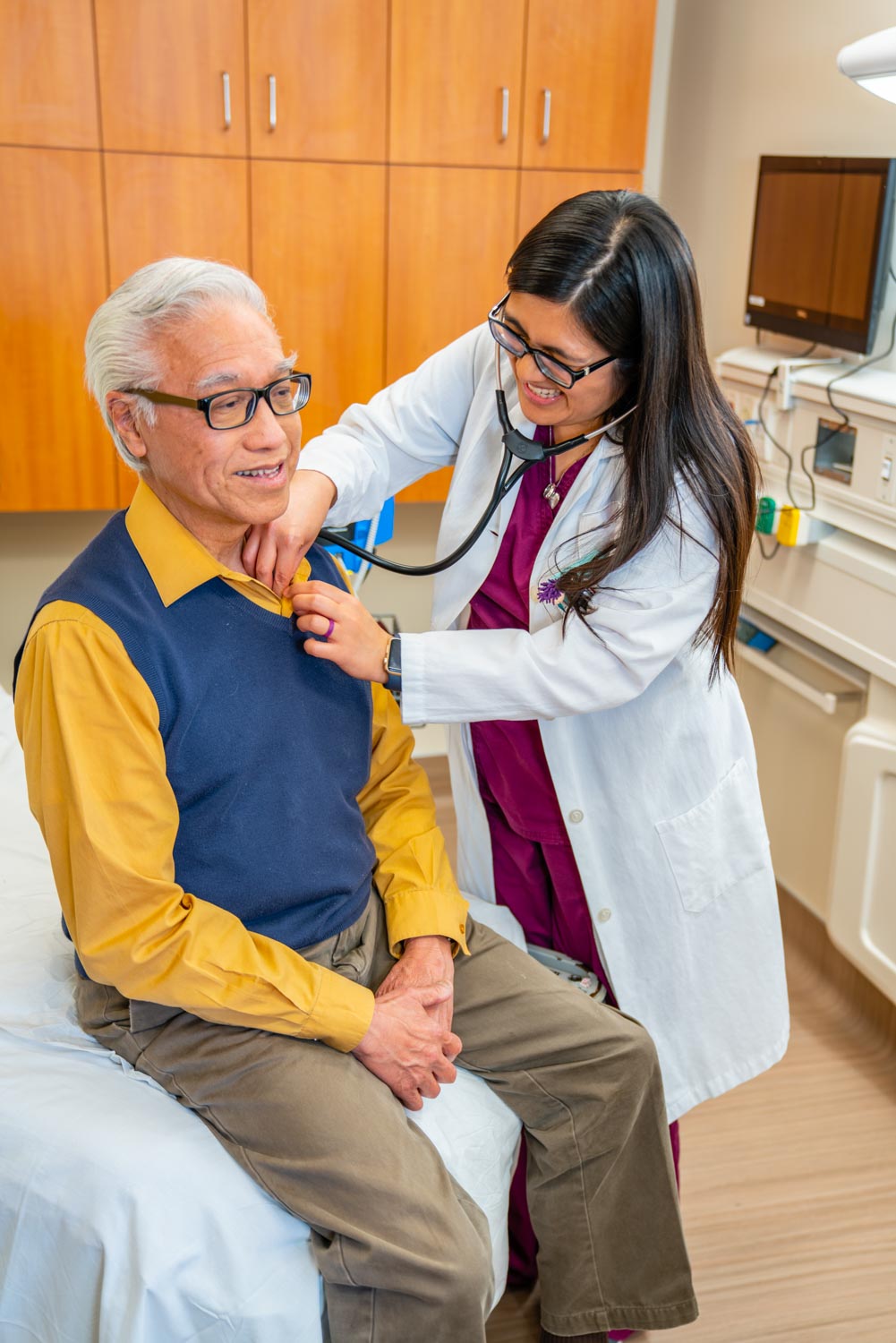 Health Inspections: Inspections include the findings on compliance to Medicare and Medicaid health and safety requirements from onsite surveys conducted by state survey agencies at nursing homes.
Staffing Levels: The staffing levels are the numbers of nurses available to care for patients in a nursing home at any given time.
Quality Measures: The quality of resident care measures are based on resident assessment and Medicare claims data.
Last year, Alameda Hospital Skilled Nursing Facility (SNF) was ranked as the third best nursing home in the state of California by Newsweek. Newsweek's Best Nursing Homes 2020 recognizes just over 400 of the best nursing homes across the 20 largest US states.