An Oakland native and member of the 2023 graduating class of Skyline High School, Khazahnique Johnson is eager to get started on her path to a career in health care and she is taking her first steps this summer at the Wilma Chan Highland Hospital Campus (WCHHC) through the Highway to Emergency Department Tech Internship program (HETP). 
"I applied to HETP because Oakland is my home and I see a lot of people in need and in poor health who are always in and out of the hospital," she said.  "This internship will let me learn and explore how to get a job that will let me serve the community I love." She shared that she's interested in training to be a phlebotomist and an emergency department technician (EDT).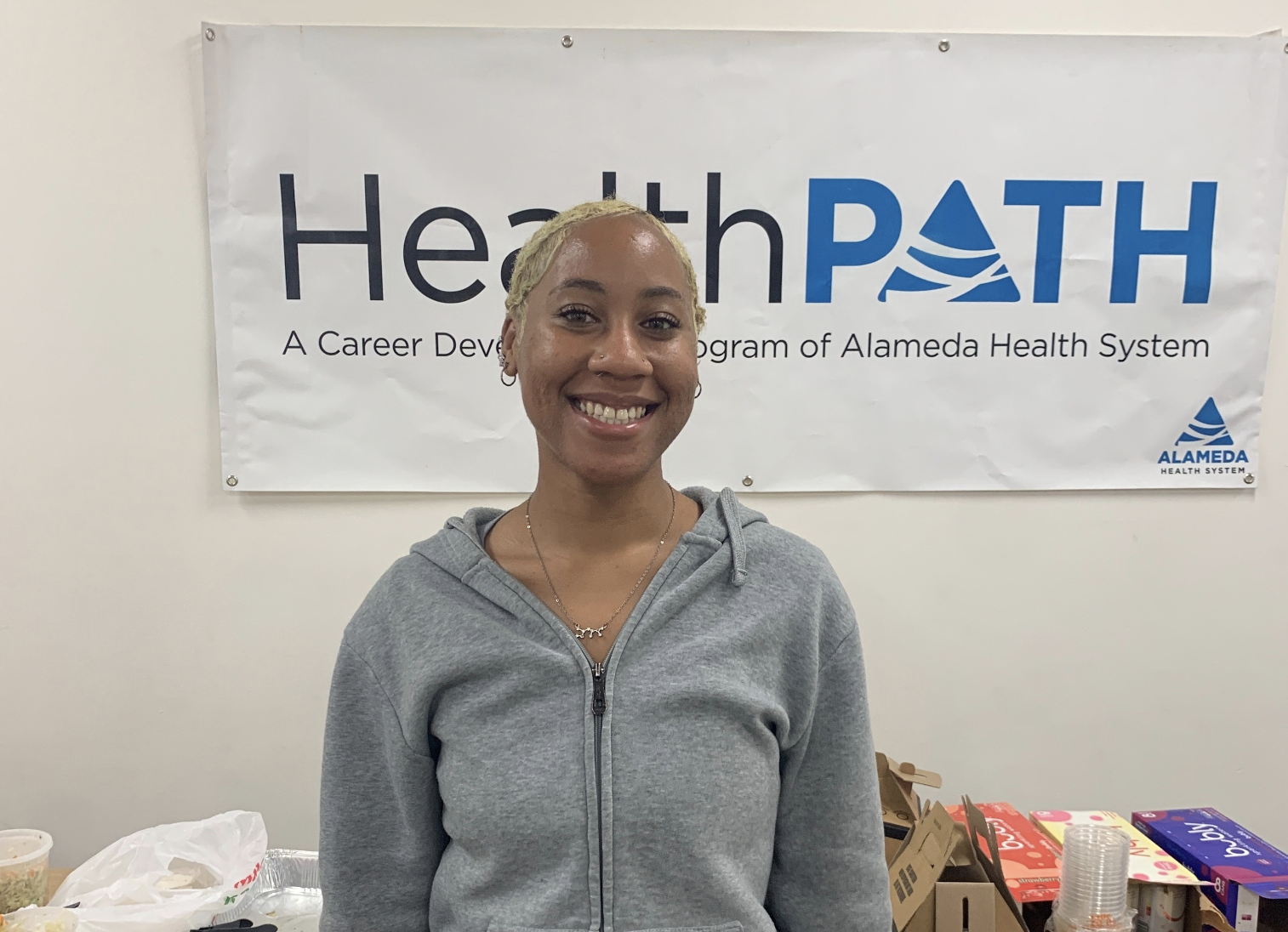 Johnson is one of 10 participants in HETP, a collaborative AHS HealthPATH pipeline internship program between the Oakland Unified School District (OUSD), the emergency department at the WCHHC and the emergency departments at the UCSF Medical Centers at Parnassus and Mission Bay. While the WCHHC will serve as her home base Johnson and her cohort will rotate to each location to gain experience in different settings. 
"This program is important to AHS because the participants have the potential to fulfill a much-needed gap of frontline ED staff," said Joseph Peters, Joseph Peters, manager of programs, HealthPATH. "More significantly, the participants in the program are Oakland residents who reflect underrepresented populations in the health care workforce, and they possess the capacity to care for patients in a way that is culturally competent." 
The goal of the 10-week summer program is to provide Oakland high school graduates pursuing entry level roles in health care with exposure and education through course work, skills practice, job shadowing and mentoring. In addition, HETP will provide funding for each participant to attend phlebotomy technician certification courses through the Bay Area Medical Academy.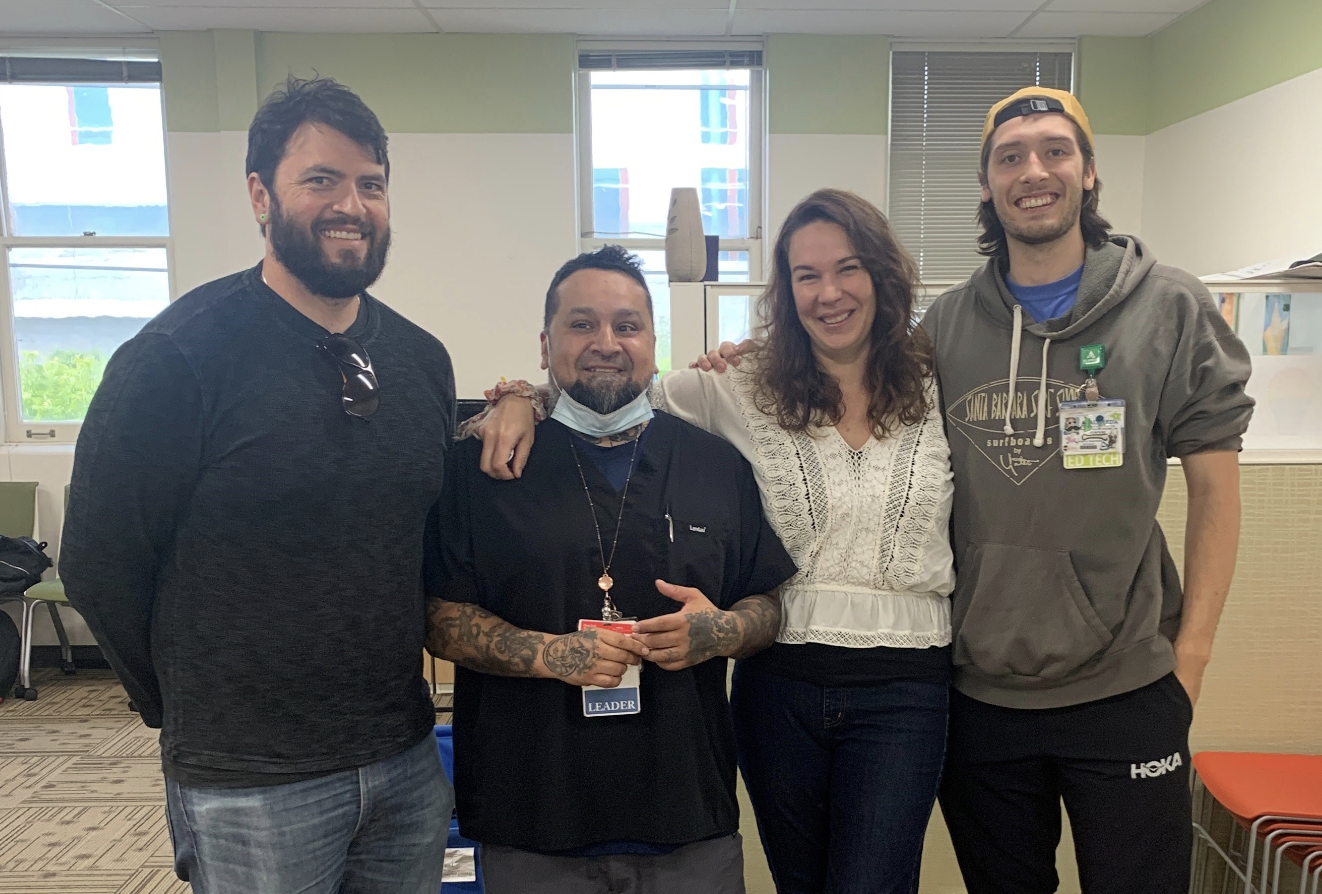 HETP is a collaborative effort between HealthPATH, Dr. Emily Frank, MD, assistant professor of pediatrics at UCSF and director of health education partnerships and Isaac Machado, RN, assistant nurse manager in emergency and trauma services at WCHHC. 
HETP is critical in helping to bridge the gap from high school to health care by providing access to work-based learning experiences. "In Oakland, many transitional-aged youth struggle to find jobs that pay a living wage," said Dr. Frank. She shared that this program is a tremendous opportunity for Alameda Health System (AHS) to invest in training youth from the community and help get them on a path of financial stability while simultaneously strengthening our health care workforce.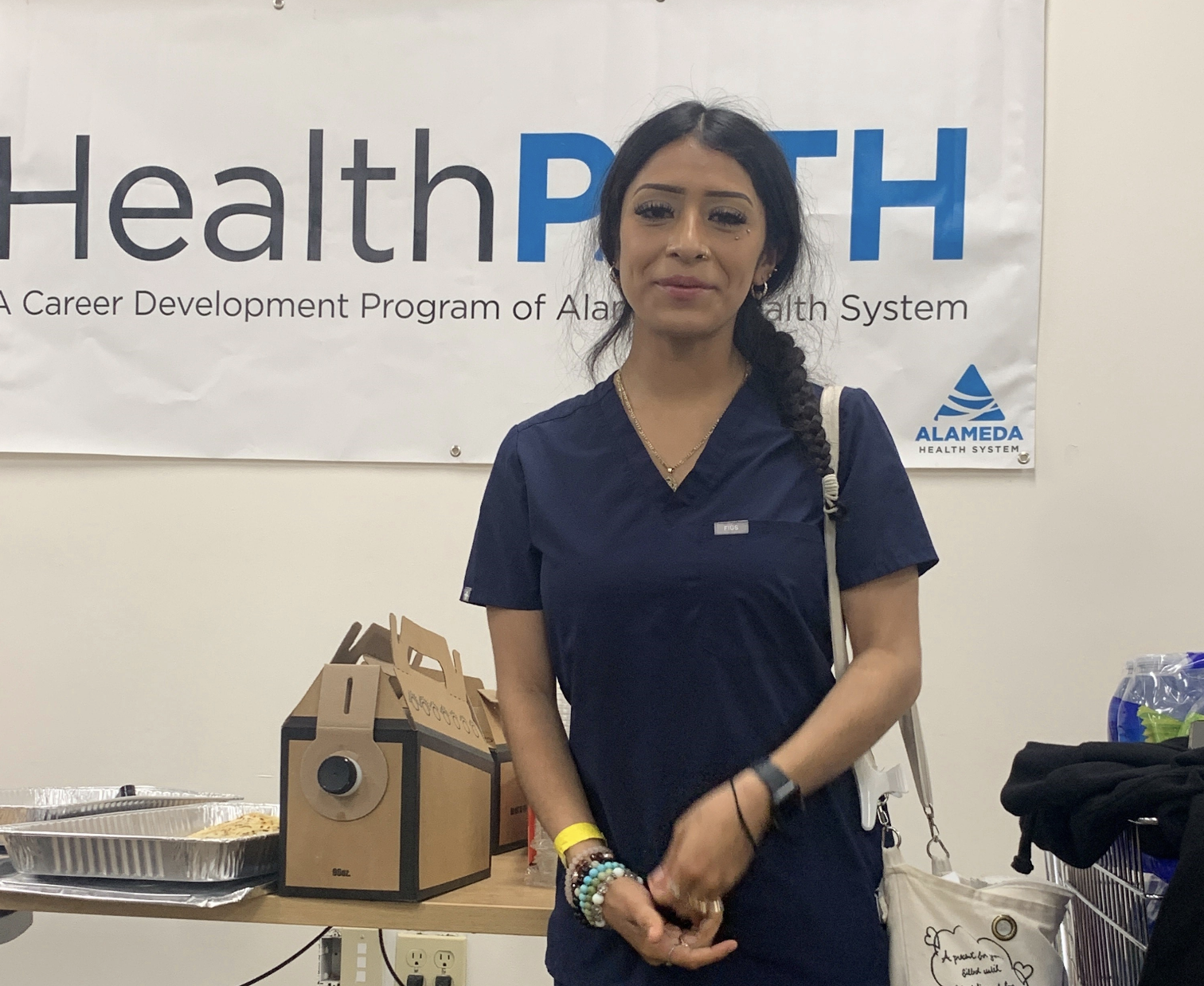 Joselyn Torres, who graduated in May from Madison Park Academy wants to work in health care and shares Johnson's passion for supporting her community.  "I've always had an interest in health care as a way to give back," said Torres. Her parents immigrated from Mexico and she is the first in her family to graduate from high school. 
She shared that before her father passed away, she spent many days in the hospital with him and saw how the medical staff worked so well together caring for him and the other patients. It made a lasting impact and as a result, she can see herself potentially working in the intensive care unit (ICU) in some capacity. 
Torres and her cohort will be shadowing Spencer Tagg, EDT at the WCHHC who is serving as one of the  advisors and mentors for the program. "The best part of working with the interns is their collective excitement about just being here every day and their readiness for taking what they learn in the classroom and then applying it in a hospital setting in real time," he said.  
Tagg's enthusiasm for mentoring is matched only by his passion for his job and the patients he serves. As an EDT, he plays a critical role in providing quality emergency care to our patients and the community. His responsibilities include working alongside ED medical staff to intake and triage patients, administer tests such as blood pressure and electrocardiograms (EKGs), draw blood and assist with emergency medical processes.  In addition, he facilitates all medical paperwork for patients including discharge instructions and aftercare guidelines.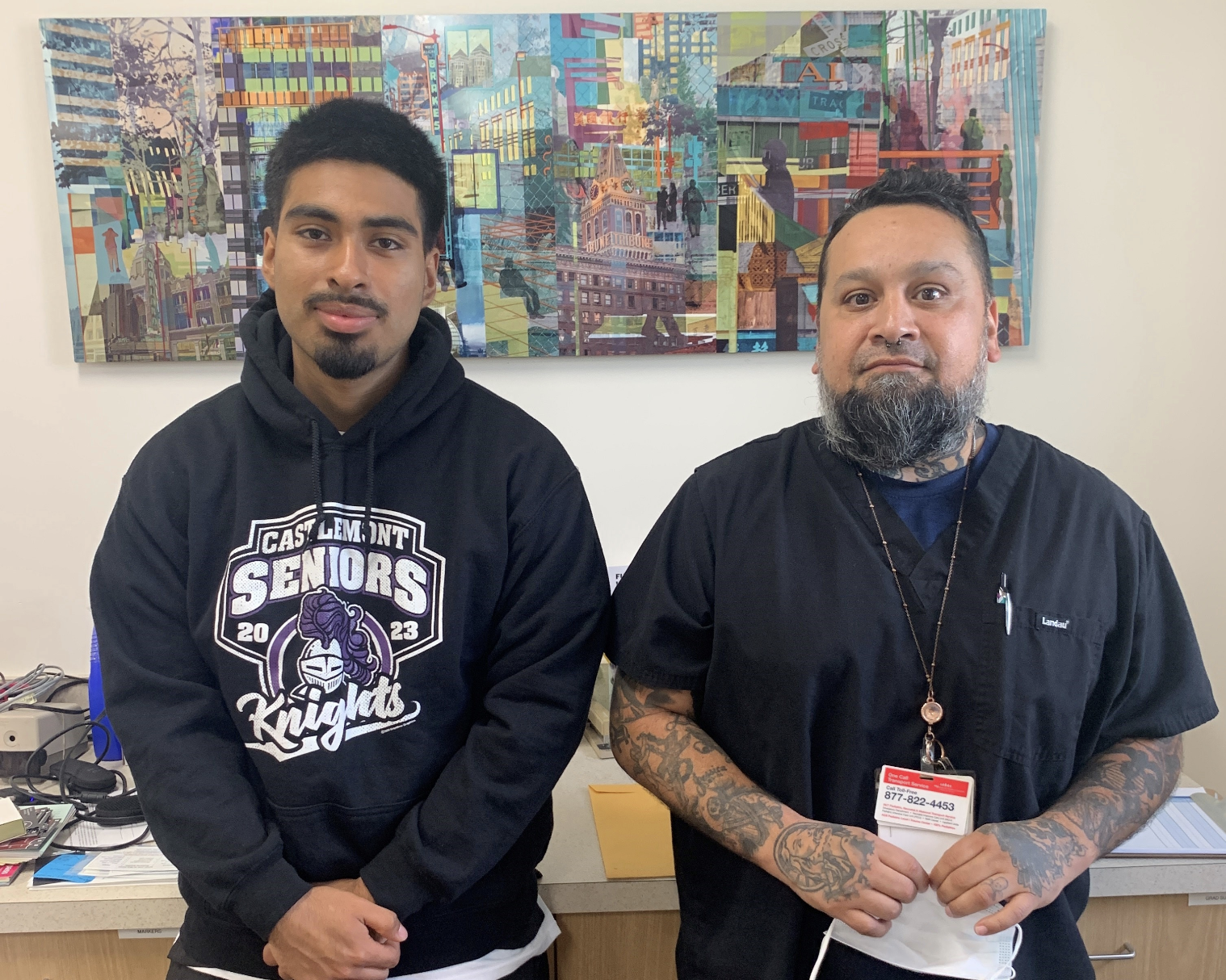 He shared that he considers it a privilege to connect with patients when they are at their most vulnerable and help alleviate their fear and pain in any way that he can. Tagg, a graduate of the University of California, Berkeley is in the process of applying to medical schools with his sights set on returning to WCHHC as a physician in emergency medicine. 
HETP interns Angelo Martinez-Fuentes graduate of Castlemont High School and Deniah Carter graduate of Coliseum College Prep Academy are eager to follow a similar path.  Fuentes whose parents immigrated from Guatemala plans to continue his education to become a registered nurse (RN) and Carter shared her dream job is to become pediatric nurse at the WCHHC. 
Machado is one of their biggest cheerleaders in helping them realize their dreams.  "Being a nurse for over twenty years it's always amazing to see fresh eyes," he said.  "We are so happy to help these kids from our community become the next generation of health care providers for our community."