"We treat every mom and family with compassion and respect," said Chairman of Obstetrics and Gynecology for Alameda Health System (AHS) Kevin Scott Smith, MD. "Our patients can see themselves in our team of midwives, doctors, breastfeeding experts and other staff who are from diverse backgrounds," he said. "We provide the best care, resources and support for a successful breastfeeding experience for mom and baby."
In observance of Breastfeeding Awareness month, it's important to note that extensive research shows that breastfeeding and breast milk are the healthiest choices for infants. Breast milk provides essential, balanced nutrients that formula can't replicate. Breastfeeding is cost-effective and offers both short- and long-term health benefits for both babies and mothers. The special close, emotional bond created during breastfeeding is of unique benefit to the entire family.
"As health care providers, we focus on supporting families with relevant information before and during childbirth, so that they understand why breastfeeding and breast milk are so essential for life span health" said Director of the Family Birthing Center at AHS's Highland Hospital Rachel Hogan. "After the baby is born, we provide expert support in the hospital and in follow-up visits, to protect exclusive breastfeeding. It is one of the most important and long-lasting clinical interventions that we can offer."
AHS provides access to the highest quality care and guidance to support breastfeeding mothers thanks to the dedication and passion of our board-certified lactation consultants and midwives. "Our team includes breastfeeding experts to help guide patients through the process and any challenges they may face, she said."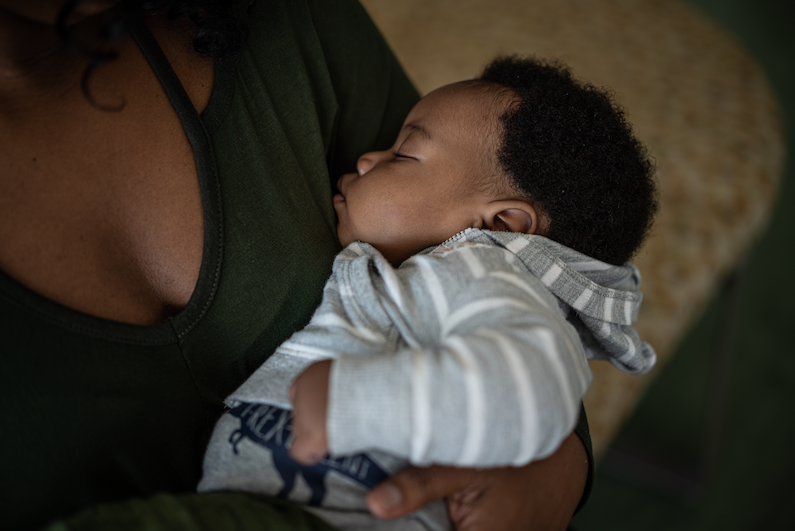 "I deeply enjoying helping our patients meet their individual breastfeeding goals and I know breastfeeding is not always easy," said Amber Bell, Certified Nurse Midwife and Lactation Consultant.  "I've witnessed how making make small adjustments and offering suggestions can change the trajectory of a patient's breastfeeding experience.  It's deeply satisfying."
AHS was first designated as a Baby-Friendly Hospital in 2012, using implementation guidelines developed by the WHO and UNICEF. AHS is one of only 95 Baby-Friendly designated California hospitals and 604 in the nation who have met the highest criteria for best practices in breastfeeding support.
"Our Baby Friendly designation is especially significant because AHS serves the underserved," said Hogan.  "Culturally responsive support for breastfeeding is a critical aspect in mitigating health disparities and ensuring the healthiest outcomes for every one of the over 1300 babies delivered annually at AHS."
Learn more about breastfeeding and other support services and programs offered to new moms at AHS through the Family Birthing Center.