By Cheryl de Ocampo, MPH. EHR Implementation Manager
As we celebrate Asian American and Pacific Islander (AAPI) Heritage Month, it is important we recognize the unique histories, stories, cultures, languages and contributions the AAPI community has made to the United States. Although many groups fall under the AAPI umbrella and are often lumped together as one, each unique community experiences systemic inequities, education and economic barriers and health disparities resulting from a long history of racism, xenophobia and discrimination in America.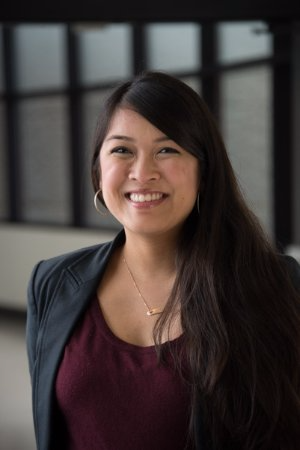 Since the beginning of the COVID-19 pandemic, racism, hate and violence have ravaged and plagued AAPI communities at a troubling and horrific volume and despite national attention focused on stopping Anti-Asian hate, the violence has continued to rise daily.  As a Filipina-American woman born and raised in the San Francisco Bay Area, it has been extremely painful to see the constant bombardment of recent hate crimes and violence against our AAPI communities.
Every week feels like a never-ending nightmare of news stories and social media videos where elders are violently kicked or shoved in broad daylight while walking around their own neighborhoods. There are over 4,000 reported hate crimes against AAPIs within this last year and there may be thousands more that have gone unreported. It is also important to note that AAPIs are significantly less likely than other communities to seek mental health services. For those victims and loved ones who experienced the physical pain of a hate crime, there are invisible mental health scars that need to be addressed.
Many within my circle, including my family and myself, feel physically unsafe, mentally exhausted and emotionally drained.  AAPI communities are hurting, suffering, grieving and trying to find ways to cope. For days following the Atlanta spa murders I could barely sleep or focus, consumed with thoughts of the victims, their families and fear of AAPI women being higher targets of violence.
While I did not know the women who died, they resembled my own family as it could have been my mom, sisters or aunts. They died senselessly, as a result from the murderer's "bad day" as one Atlanta Sheriff's Deputy put it. A month later, whether race was a motive in the death of six Asian women and whether it was a hate crime is still being debated. It weighs heavily on my mind and heart as to how I and others, can make a positive impact from a situation like this.
Hearing that friends and colleagues have educated themselves on the AAPI community, donated to organizations combatting racism or are supporting local AAPI businesses goes a long way. The initial silence following the Atlanta Spa Murders by AHS leaders felt deafening and isolating to me. As a member of the AAPI community affected by recent tragedies like this, swift acknowledgment and holding space for those impacted is critical. I did  appreciate the all-staff email sent from our Chief Executive Officer, James Jackson, and members of the Board of Trustees where they voiced their support for the AAPI community but addressing the current climate of AAPI violence with clear actions is crucial to bring about real change.
While many may not be able to relate to my experience as an Asian-American woman, I am hopeful to see Alameda Health System, at all levels, especially leadership continue to use their platforms to drive the conversation inside and outside the workplace.  The AAPI community is resilient. We are healing, fighting and advocating for a safer America, but we cannot shoulder this burden alone and need the support of all communities to amplify justice, respect and human decency for all AAPIs.
Standing in solidarity with the AAPI community and all marginalized communities should not only happen after tragic events with no real action or discourse. Although it may be uncomfortable, in order to achieve true change we must all be willing to step out of our comfort zones, look internally and address, discuss and dismantle racism and unconscious bias starting within our own system of care.
There are many resources, events, rallies, community funds, toolkits, trainings and healing spaces we can all take advantage of to grow. I recommend reading Allyship (& Accomplice): The What, Why, and How and How to support Asian-American colleagues amid the recent wave of anti-Asian violence.
Here are some other steps we can take to support the AAPI community:
Finally, I want to end with a personal story. One afternoon, my four-year-old daughter came home from preschool and announced she had eaten M&Ms at school and had a revelation. She shared, "M&Ms all have different color skin on the outside, but they are all the same on the inside." I was blown away by such a simple, resonating concept.
I want to live in a world in which my daughter will never be afraid to walk down the street because she's an Asian-American woman. A world where all seniors can run errands or go to church without being assaulted. By teaching our children early to treat everyone with respect and kindness and by taking steps to learn about one another's cultures, embracing diversity and dismantling racism, we can bring about true change for generations to come.