At Alameda Health System (AHS) we start each day with the privilege and responsibility of improving patients' lives by putting them at the center of everything we do. AHS is committed to putting the patient first by meeting their individual needs and delivering the best patient experience.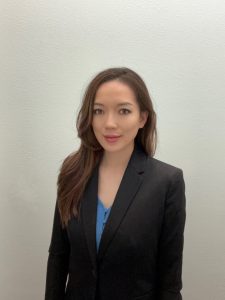 "Patients come to us for care every day with expectations to be treated with dignity, respect and compassion," said Angela Ng, director of Care Experience for inpatients. "Everyone at AHS plays a role in not only meeting but exceeding those expectations at every touchpoint."
According to Ng, AHS patients will experience multiple touchpoints including interactions with providers, nurses, medical staff, environmental service (EVS) workers, dieticians, pharmacists, social workers and more throughout their health care journey. What happens at all of these touchpoints contributes to a positive and equitable care experience for our patients
Ng said AHS assesses the extent to which patients are receiving care that is respectful of and responsive to individual preferences, needs and values by looking at various factors. "Evaluating patient experience along with other components such as effectiveness and safety of care is essential to providing a complete picture of health care quality," shared Ng.
She said AHS actively seeks feedback from patients to evaluate and track their experience through various channels. In addition to rounding, patient surveys are utilized to capture data on what is going well and where there are opportunities for improvement.
The Consumer Assessment of Healthcare Providers & Systems (CAHPS) Clinician & Group Survey (CG-CAHPS) asks patients to report on their experiences with providers and staff in primary care and specialty care settings. The CAHPS Hospital Survey (HCAHPS) asks patients to report on their recent inpatient experience. The surveys are given to a random sample of patients by phone or mail and are available in many languages including English, Spanish and Chinese.
Ng said communication is one of the key themes across multiple survey domains that AHS is continuing to focus on to deliver safe, quality and compassionate care for patients. She said patients are asked to rate their communication with physicians, nurses and staff.
To support effective communication, AHS implemented G.I.F.T. (Greet, Introduce, For, Thank) a systemwide communication tool staff use to connect with patients to understand what they need for a better experience. This includes addressing concerns, answering questions and keeping them informed throughout their health care journey. G.I.F.T. is a service standard to be used at every encounter with every patient.
According to Ng, some patients who come to AHS can be understandably anxious and G.I.F.T. enables staff to earn their trust and help them feel they are our top priority. She shared that we can shape our patients perceptions of their care experience by never losing sight of the human connection.
"I want to give thanks to all the personnel who took such great care of me," said a Highland Hospital patient. "Everyone was kind, thoughtful and went out of their way to ask if I was doing well or needed anything during my stay. I was treated like a real person and not a problem to solve."
For more information on G.I.F.T. and additional tools and resources visit Patient Experience.