At Alameda Health System (AHS) providing high-quality health care services for the communities we serve is a top priority. To accomplish this goal and to improve health equity, it is critical to know our diverse patient population by collecting demographic data.
It is a widespread practice for health care organizations to collect data on patients' race, ethnicity and language to deliver better outcomes. AHS has used this type of data to understand the impact of COVID-19 on the communities that it serves and continues to use the data to inform tailored outreach efforts for preventive strategies like COVID-19 vaccination.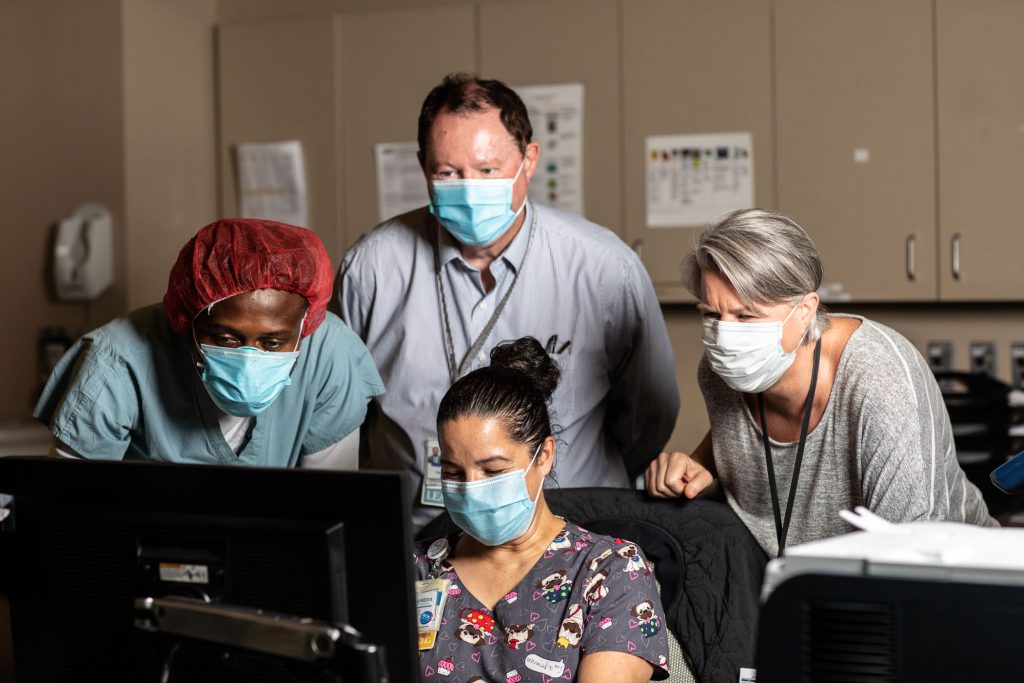 "AHS collects race and ethnicity data to help improve the quality of care for all patients. Analyzing outcomes data with considerations related to race, ethnicity or language helps us better tailor services to meet the needs and preferences of our patients," said Director of Quality Analytics, Annette Johnson.
Current race and ethnicity government requirements are extremely limited. Supplementing existing requirements with options that reflect the diversity of the community is a way to prevent populations and communities from staying hidden.
The best and most recent example of this has been the use of race, ethnicity and zip code data during the pandemic to shine a light on communities that have been disproportionately affected by the pandemic.
The expanded race and ethnicity values were chosen in consultation with community stakeholders and AHS staff to ensure they reflect our diverse patient population. AHS will now have additional options for patients to self-report their ethnicity, including those from Mexico, Central America and South America.
This will permit performance improvement teams at AHS to look for opportunities to better address patient needs and preferences. The identification categories presented to patients align with state and federal requirements. Open-ended options for patients like "other" are also available.
The data is entered into AHS's electronic health record (EPIC) and quality improvement teams across the organization then have access to reports that are stratified by race and ethnicity.
"AHS is already leveraging this data to better serve our patients during the pandemic as well as identifying opportunities to further improve population and preventative health efforts within Ambulatory care," said Johnson.
Understanding patient demographics enables AHS providers to make treatment decisions based on a patient's needs and their situation. Collecting patient information to ensure they receive the best possible care continues to be a collaborative effort across the organization.
Johnson shared that many teams contributed their time, talents and expertise to operationalize demographic data collection at AHS, including the Patient Access and Ambulatory Access departments, Information Services, Quality and HealthPATH.