A Black wife and mother of five, Henrietta Lacks died of cervical cancer in 1951 and unknowingly changed the world and the future of medicine with the gift of her immortal cells named HeLa cells in her honor.
Taken without her consent, a common practice at the time, Lacks' HeLa cells would become responsible for groundbreaking research and scientific advancements including the development of the human papillomavirus (HPV) vaccine that can prevent cervical cancer.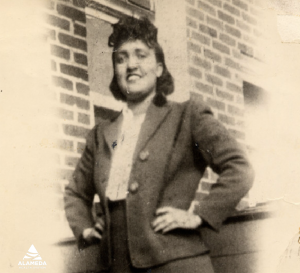 HeLa cells became the first immortal human cell line, cells that can reproduce infinitely in a lab. Today, HeLa cells are the standard in labs around the world contributing to medical advancements. The World Health Organization (WHO) states that most of the world's population continues to benefit from research made possible by using HeLa cells.
In addition to HPV, the cells have aided in the production of the polio vaccine and contributed to advancements in cancer, AIDS and Parkinson's treatments and the development of the recent coronavirus vaccines. In total it's estimated that HeLa cells have saved over 10 million lives.
While Lacks' importance to medical research is extraordinary, her story also shines a light on the roots of racial injustice and the disproportionate inequities in health care. Her story among others, such as the infamous Tuskegee Syphilis Studies on Black men in 1932, lay a foundation for a for a deep-seated culture of mistrust in science and medicine for minority populations.
That culture still exists today in communities of color which makes Alameda Health System's (AHS) vision to eliminates disparities and optimize the health of our diverse communities more important than ever before.
Driving health equity is also the mission of the Henrietta lacks Foundation and the Henrietta Lacks Initiative. Established in 2010, the Foundation provides financial assistance to individuals and families, particularly within minority communities who were involved in historic research cases without their knowledge, consent or benefit.
To date, the Foundation has awarded almost 90 grants to over 30 qualifying members of Henrietta Lacks' immediate family. These include grants for health care and dental assistance, tuition and books, job training and emergency relief. It has also awarded education grants to the family members of the Tuskegee Syphilis Studies.
In addition, Henrietta Lacks' family started the Henrietta Lacks Initiative (HELA100) in 2020 to honor her 100th birthday. Today, HELA100 continues its mission to educate future generations by spreading Lacks story, the impact of HeLa cells and the importance of advancing health equity and social justice.
In honor of Black History month AHS celebrates Henrietta Lacks as a health care pioneer and one of the most influential Black Americans in history.
Learn more about the immortal life and legacy of Henrietta Lacks: