One of the most important ways Alameda Health System (AHS) continues to demonstrate its mission of teaching and delivering on its vision to promote wellness and eliminate disparities in health care is through the Young Men of Color Cohort summer program.
For the fourth consecutive year, HealthPATH is hosting 14 young men of color from Oakland public high schools for a six-week program that helps support underserved youth with career paths and increases diversity and equity in health care.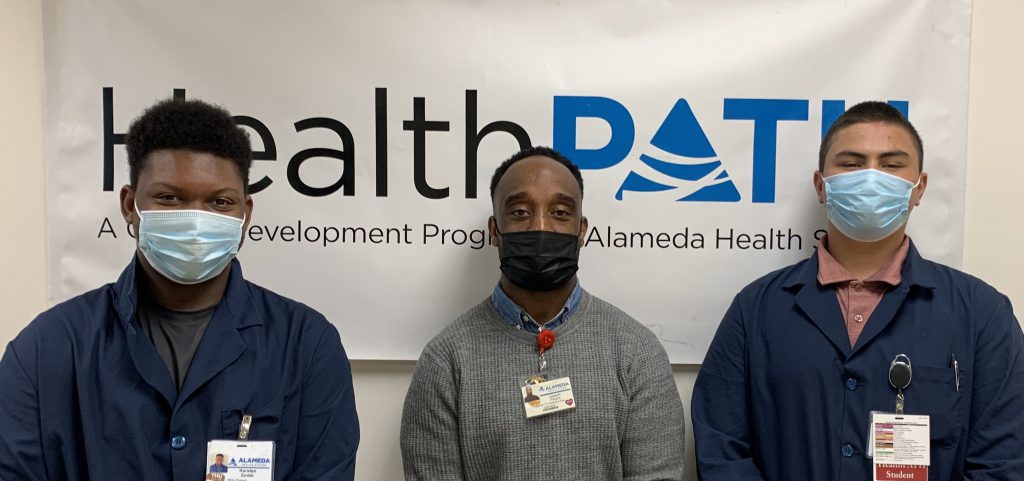 As part of the Young Men of Color Cohort program, each student rotates to three different medical departments including Cardiology, Radiology and Primary Care among others. "All student experiences are designed to provide invaluable learning opportunities," says Jessica Pitt, Executive Director of HealthPATH.
Recent Oakland Technical High School graduate, Karsten Smith, who just turned 18-years old and is headed to Sacramento State University in the fall shares, "This has been a very exciting experience so far.  My first rotation was in Cardiology, and I thought I would be scared but the medical staff was so supportive, and I learned a lot about the clinical side of Cardiology. I found it fascinating."
Smith just recently moved to the Step-Down Unit (SDU) that provides an intermediate level of care between the Intensive Care Units (ICUs) and the general medical-surgical wards. While he isn't sure where he will be assigned next, he is looking forward to his third assignment and a new learning opportunity.  As for his future plans at Sacramento State University, Smith plans to study business with a minor in health care.
In addition to his three rotations, Smith and the other students will have "An opportunity to spend time in a classroom setting where we will discuss topics such as personal health, population health, social determinants of health and health care," shares Joseph Peters, HealthPATH and Young Men of Color Instructor and Coordinator.
The students will also benefit from guest speakers from various AHS clinical areas who will provide first-hand accounts of hospital work life and career paths. Peters says, "it is a privilege to engage with students and encourage them to apply for AHS's Young Men of Color Cohort so they can experience the possibilities of a career in health care."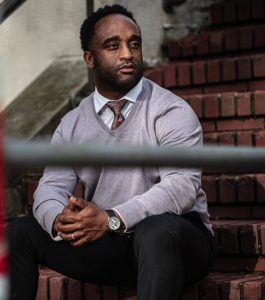 To encourage students to apply and participate in the Young Men of Color Cohort, Peters, along with HealthPATH Internship Coordinator, Joilah James make presentations to students across the community in partnership with the Oakland Unified Public Schools.
The overall AHS HealthPATH program curriculum offers a collection of pipeline and workforce development programs like The Young Men of Color Cohort which "exposes local students to an invaluable opportunity to explore the health care field for potential education and job opportunities," shares Pitt.
HealthPATH provides nine different internship and other work-based learning experiences to more than 500 students from middle school to college who come from communities that are most impacted by health inequities.
Visit the HealthPATH website to learn more about the different programs and how they are helping to make an impact on the community and a lasting difference in the lives of its students.