After nine long months of waiting, at birth, a mother finally gets a chance to hold her baby in her arms, gaze into their eyes and count their little fingers and toes. The first few minutes after birth are a magical time to bond with baby and to begin breastfeeding. For some mothers breastfeeding will come easily but for others it can be a challenge.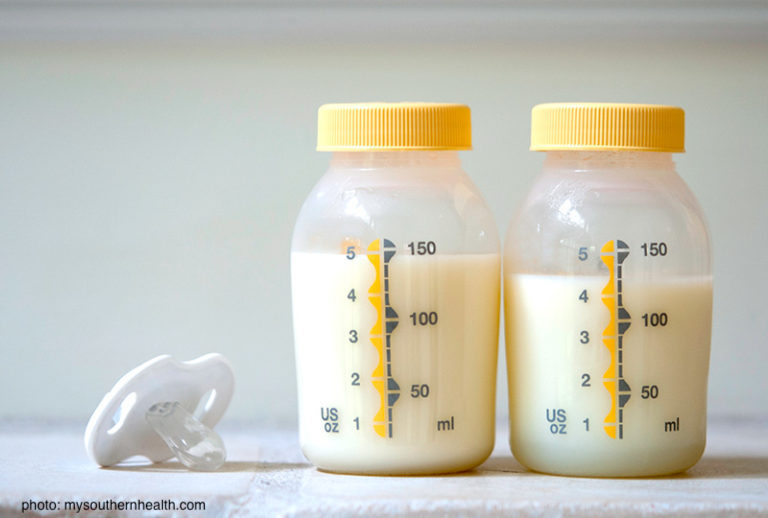 Fortunately, at Alameda Health System's (AHS) Highland Hospital, moms who are unable to breastfeed can now receive donated breast milk from a new program in the Family Birthing Center (FBC). The donated milk is available for premature babies in the Neonatal Intensive Care Unit (NICU), for near- or full-term babies whose mothers want to breastfeed exclusively but who are not producing enough colostrum or breast milk or for moms who are too sick to provide breast milk.
"We know that breast milk is the best milk for all babies. It has health benefits for both infants and mothers, improves the mother-baby relationship and the infant's immune system," said Theresa Cooper, vice president Patient Care Services, "This results in fewer cases of infectious illness including sepsis in preterm infants. Unfortunately, not all mothers can breastfeed and need an extra hand. This safe program does just that."
According to Clinical Nurse Christine Delgado the FBC receives donated breast milk from an accredited local milk bank that screens donors and ensures all donations have been thoroughly tested. Since its launch in March, over a dozen babies have already benefited from the donated breast milk and are well on their way to a healthy life.
This is just one of the ways AHS, which welcomes 1200 babies each year, supports new moms and babies. Lactation consultants are available for inpatient support seven days a week. In addition, it offers a wide variety of prenatal and postpartum classes.
Since 2012, UNICEF and the World Health Organization (WHO) have designated Highland Hospital as a Baby-Friendly Hospital. Baby-Friendly Hospitals comply with a series ten of guidelines that are considered best practices in newborn care, focusing on skin-to-skin care, breastfeeding support, and keeping infants with their mother (rather than in a closed nursery).
Delgado and her team worked for over a year to secure the license to start the donor milk program. "As a mother of a previous NICU baby my passion is to be able to provide everything we can to support our precious babies and make sure they continue to thrive," said Delgado. "Our babies and moms deserve the best start, and the Donor Milk program makes sure they get it."