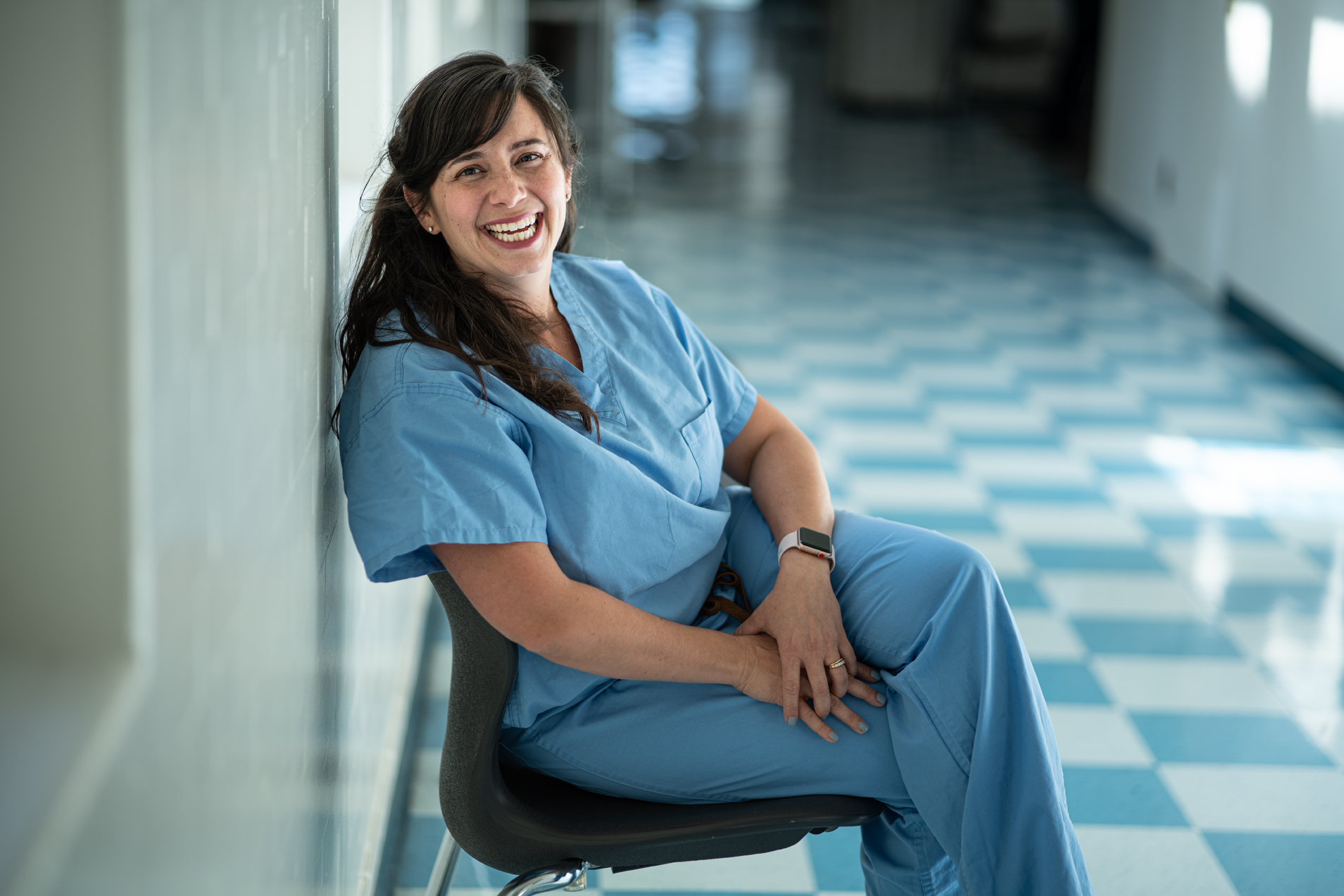 "People are coming from different places, different cultures, and we try to give them options to meet their needs and have access to information so they can make the best choice for themselves, because patients know themselves the best."
Sonia Van Braden
Certified nurse-midwife, Alameda Health System–Highland Hospital and Hayward Wellness Center
Midwife seemed like the perfect job for me. You get to support women in their most vulnerable but powerful moments, and the way that you treat women can make such an impact on their life. It's not just about the birth or having the baby; it's about becoming a parent and navigating the health care system and just figuring out life, really.
I think Centering is amazing for all women going through pregnancy. It gives people a place where they can get together with other women and have really strong support surrounding pregnancy and a shared feeling of what they're going through. It's really empowering for all the women in the group because they learn to help each other out and make connections that last beyond the Centering group.
I know what it's like to feel like a good person stuck in a bad situation and wanting so badly to rise above and do more for your own children. I want to tell our mamas that we see their resilience, their bright light, and their yearning to do better for their babies and it's inspiring to us.
People are coming from different places, different cultures, and we try to give them options to meet their needs and have access to information so they can make the best choice for themselves, because patients know themselves the best. We're just here to serve them, and help them have the best experience they can.