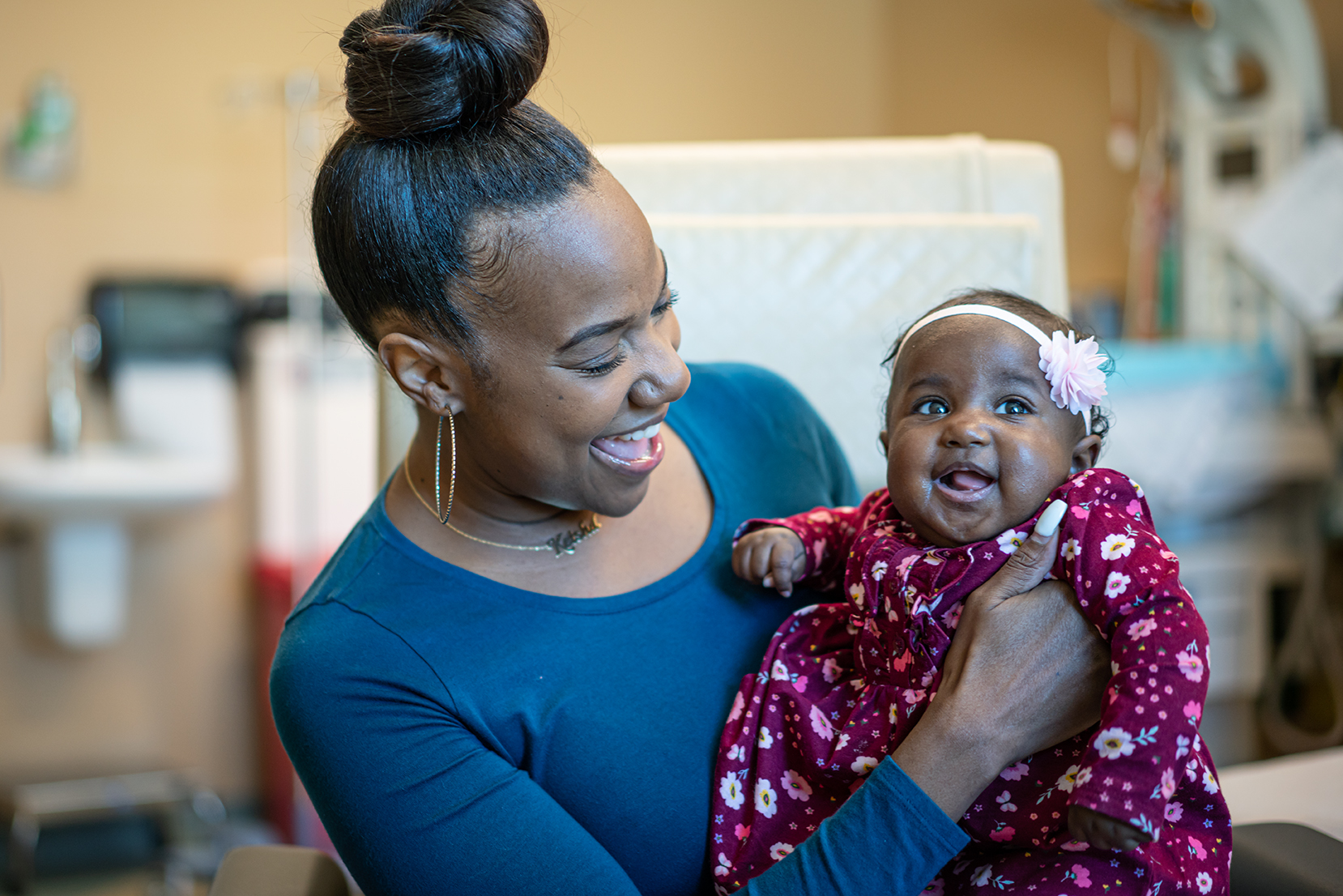 "The midwives who helped me were exceptional. They did everything to make sure that the baby came out successfully."
Keisha Germaine
Maternal Child Health patient at Highland Hospital
Centering prepared me for delivery in a lot of different ways. Being able to go into that same appointment, seeing those same faces every time and creating friendships with those ladies. It was a comfortable space. That made it OK to come out of my shell and talk about different things that maybe I wouldn't have if I just had a regular doctor's appointment.
The midwives who helped me were exceptional. They did everything to make sure that the baby came out successfully. The midwives and nurses came in every two hours, checking on us, making sure we were OK, checking my vitals, checking the baby's vitals. The lactation nurses would come in often to make sure that she was latching properly and they gave me the confidence to continue breastfeeding and not get discouraged.
At first, I was apprehensive having the baby here at Highland, knowing that it was a trauma hospital. But once I learned about the new birthing center and we took a tour, it made me feel comfortable. The birthing center almost felt like a nice, modern hotel room. My mother was able to stay with me throughout. I felt like I was on a little vacation, other than the fact that I was healing from having a baby.
I'm really thankful that my pregnancy went well. My experience at Highland was amazing.