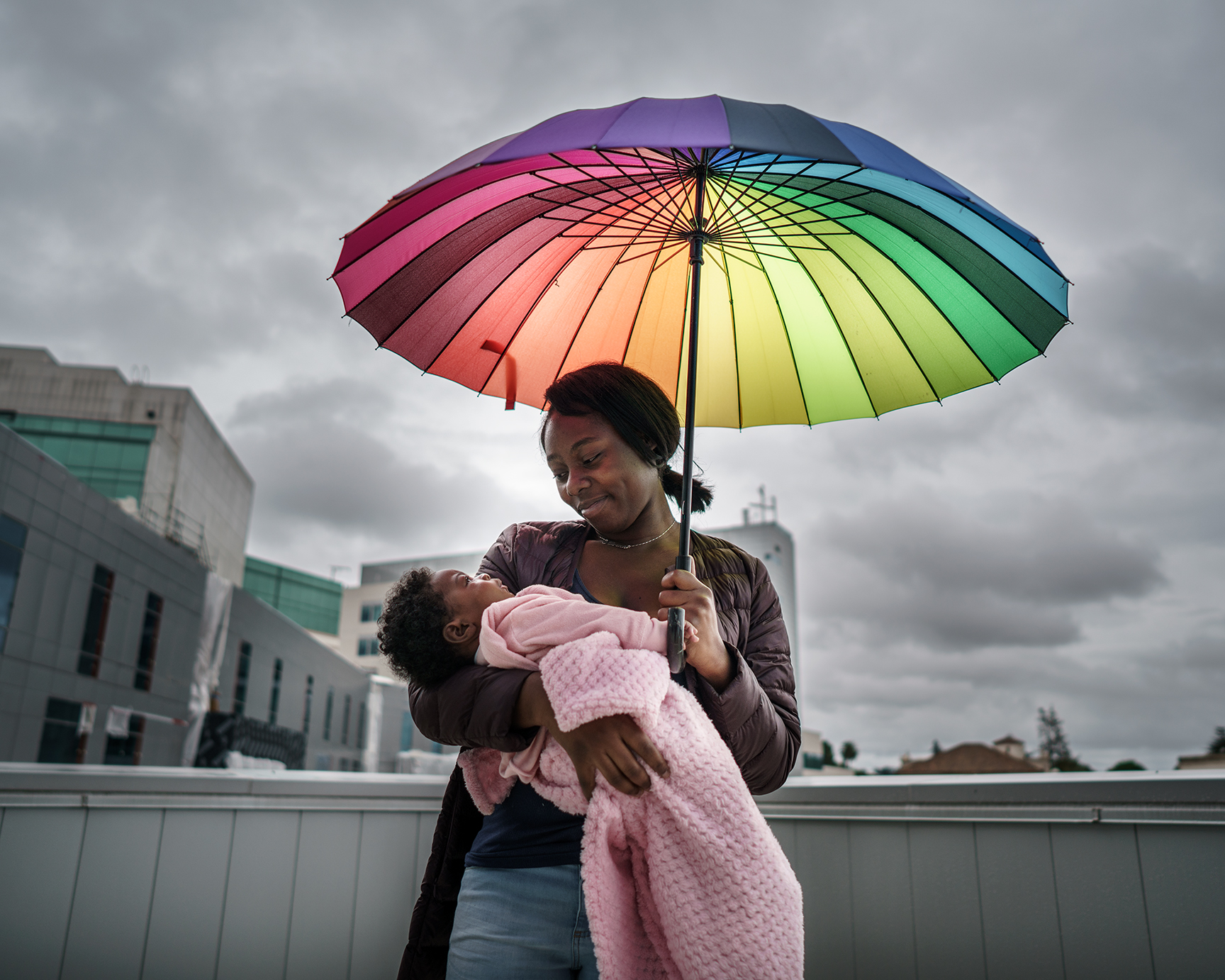 "The nursing staff at Highland is great. Their team is very special. They help you with anything that you need. They're good listeners. Especially Eva, my midwife. She is the best person. She was very excited about everybody in their pregnancy. I felt very loved by Eva."
Kalayjah Harris
Patient at Highland Hospital-Alameda Health System
It's great to be a mom. A'Rorri is full of laughter and she's just amazing. She has a little bit of a temper problem, you could say. When she's not feeling something, she's really not feeling it or when she's tired, she will let you know. I'd just say her personality is already there.
Centering taught me a lot about labor and delivery and the good and the bad about it — and it was just a great and amazing journey for me. Without the Center, I wouldn't know what to do, really.
In the Centering group you get to experience a lot with other women who are basically just like you. In my Centering group, everybody was having girls. We all uplifted each other. It was a wonderful experience. Sometimes I felt kind of weak and down and I had the other women to support me and tell me it was going to be OK. My story might be different from yours, but we were all pregnant at the same time. It just felt so common and relaxed that you finally have somebody to listen to what you have to say.
It is very important to be heard after birth too because a lot things are going on, especially postpartum depression. It's just very overwhelming and you want somebody just to talk to and listen.
I would tell other expectant moms to come to Highland and come to Centering because you'll have so much support.