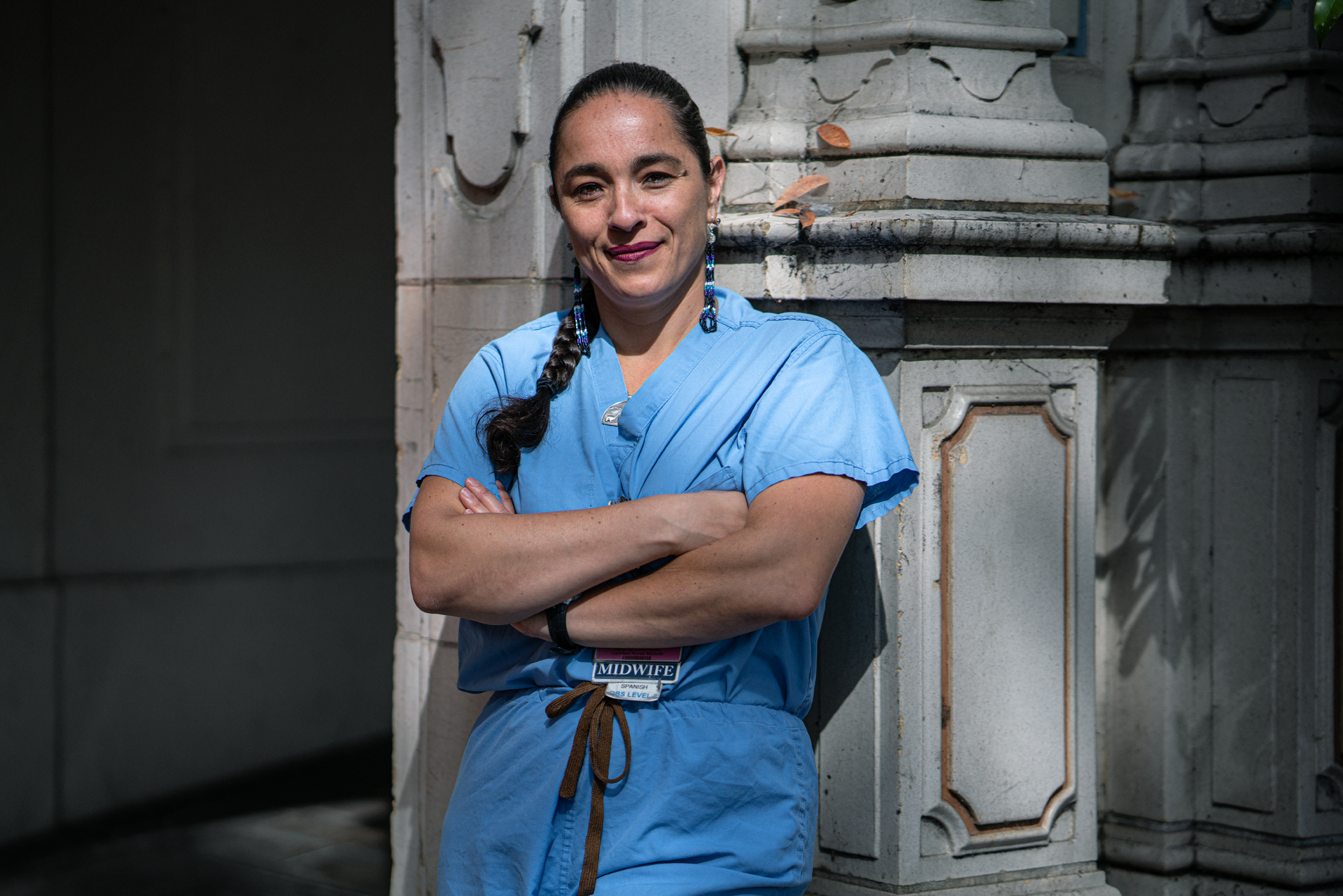 "Being able to communicate in a patient's own language really takes away some of the barriers to being able to understand what's going on and to be able to provide good care. I've heard many times from patients that it's a relief that they can communicate with us."
Eva Goodfriend-Reano
Certified nurse-midwife, Alameda Health System–Highland Hospital
I was called to midwifery at a really young age. My brother was born at home here in Oakland with a midwife and a family practice doctor, and it was like a seed was planted for me. I really wanted to be a midwife here in my community. I feel like I'm getting to fulfill that purpose, that mission, that goal by working here.
We have a really strong and powerful and deeply committed group of midwives. Midwifery care in and of itself we know improves outcomes for patients, and at Highland we're taking care of the most vulnerable people in our community. 
We want people to feel like we are here to take care of them, that we know that there's not one definition for what a family is. We want to make sure people feel like they are welcome. We acknowledge the fact that every patient brings their own values and culture to their birthing experience.
Being able to communicate in a patient's own language really takes away some of the barriers to being able to understand what's going on and to be able to provide good care. I've heard many times from patients that it's a relief that they can communicate with us.
I think Highland is an incredibly important resource in the community, and it obviously serves as a very high-level trauma center for people. One of the challenges for us as midwives and for Maternal Child Health is that we're wanting to also be—and we are—the place where people get to welcome babies into their families and figure out how to thrive.
I feel really passionate about working here in my community and taking care of people, and just seeing the places that we can continue to do better.