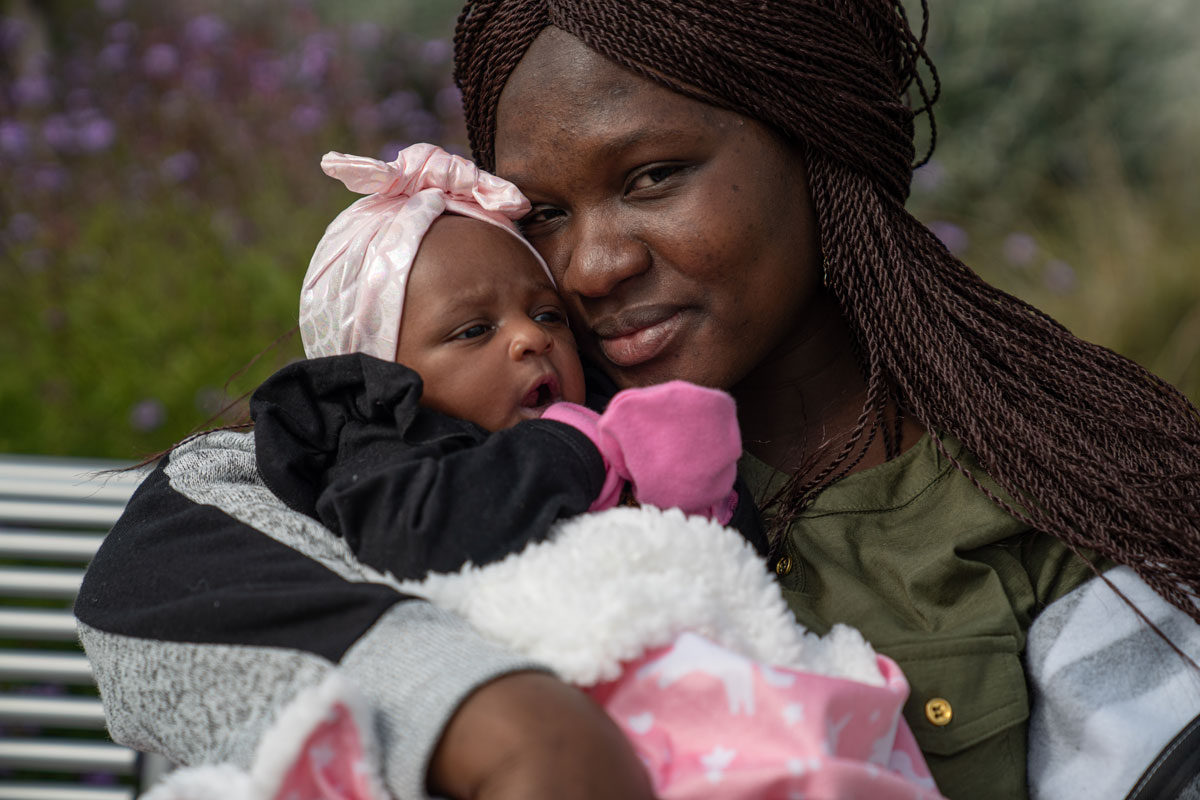 "Black Centering helped me prepare for birth. They gave me courage. They gave me hope, not to give up. They ask me how I feel. They want me to express myself. They give me a chance to be free. You know when you are with your mother or your father, how you feel? In Black Centering, I feel safe. I feel comfortable. I feel like I'm with my family."
Blessing John
Member of BElovedBIRTH Black Centering Community

I entered the United States in 2019, so I was new here. I didn't know anybody. So while being pregnant, I was very scared. I didn't know how people are going to treat me.
The doctor connected me with a midwife, Jyesha. She is amazing, a lifesaver. She's the one that introduced me to Black Centering.
Black Centering helped me prepare for birth. They gave me courage. They gave me hope, not to give up. They ask me how I feel. They want me to express myself. They give me a chance to be free. You know when you are with your mother or your father, how you feel? In Black Centering, I feel safe. I feel comfortable. I feel like I'm with my family.
During my first pregnancy, I was in Nigeria, and I only had one midwife, and I had to give birth at home. Back there, no one took care of you. You had learn to care for yourself. The midwife didn't care about your emotion or how you feel or anything.
In Black Centering, all of the midwives and nurses, everybody's so amazing. I tell them my English is not perfect, so they make it my level, where I will understand. They explain everything. And they give me a chance to make my own choice, to tell them what I want.
I already started telling people, if you want to give birth, make sure that you do it at Black Centering, because that was amazing, and you will feel safe, your baby will feel safe, and everything's going to be great.