Keeping patients at the center of delivering high-quality care drives Alameda Health System's (AHS) to continually improve the patient experience. Providing a simple and convenient way to communicate with patients is one of the first touch points that can have the greatest impact.
In October of 2021 AHS implemented WELL Health (WELL), a patient electronic messaging tool, focusing on patient appointment reminders that started solely in ambulatory services across the system. It has since expanded and is now live at Creedon Advanced Wound Care and for financial counselors in patient access services. In addition, WELL implementation plans are in the preliminary stages for both imaging and cardiac departments.
Today, departments and service lines that want to request WELL can submit a proposal that illustrates how it will improve efficiencies with the goal of reducing no-show rates. These proposals are then presented at the WELL Health Governance meetings for consideration and approval. The proposal request forms are available on the Patient Experience intranet page.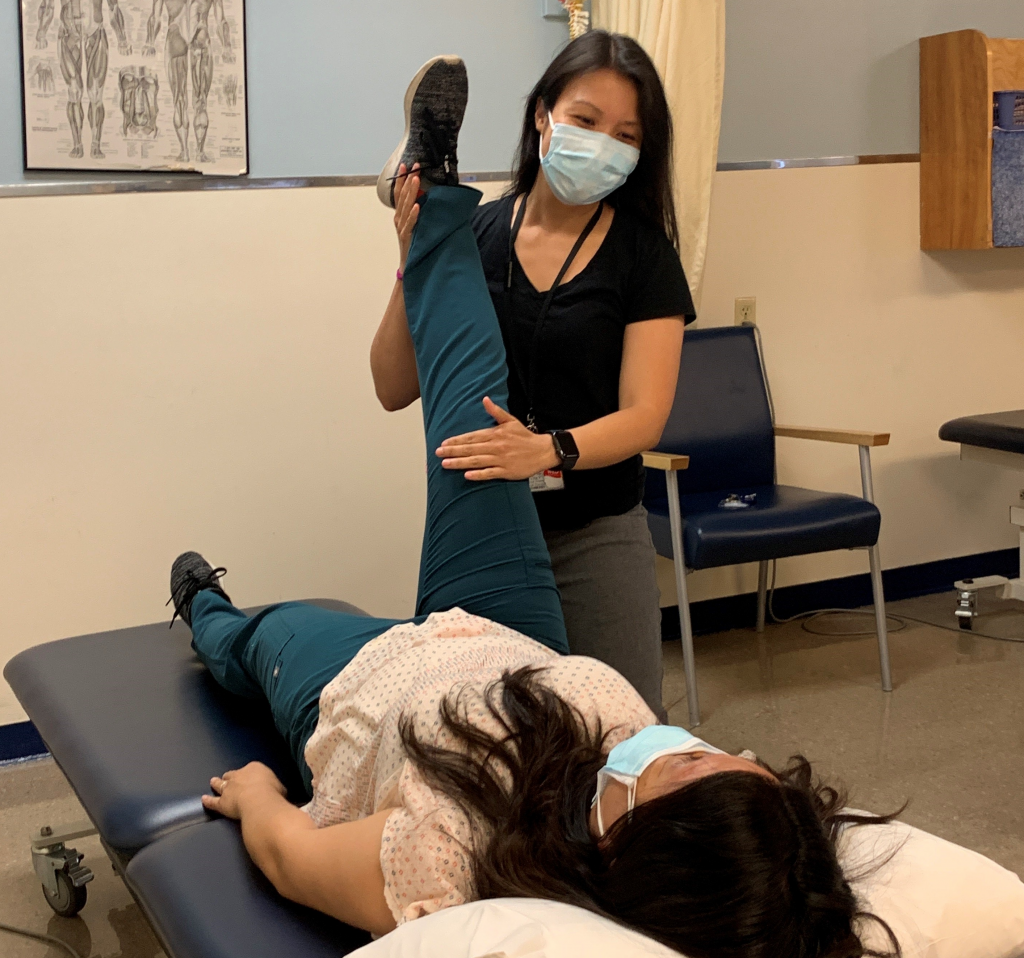 Highland Hospital Rehabilitation Services Manager Teresa Randall at Highland Hospital submitted a WELL proposal in January 2022 to serve out-patients receiving physical, occupational, speech and auditory therapy. Once approved, the tool successfully rolled out in April 2022 for therapy patients at Highland, Alameda and Fairmont.
Since implementing the tool the rate of patient no-shows for therapy appointments has decreased by more than 10% systemwide and getting rave reviews from patients. "It's definitely improved overall patient satisfaction," said Highland Hospital Rehabilitation Services Manager Teresa Randall.
"Our patients continue to express their appreciation for receiving a simple appointment reminder message because it allows them to better plan appointments around their work schedules and arrange for transportation or childcare if needed." Therapy patients receive a notification four days in advance and if they do not respond, they receive another reminder one day prior to the appointment.
Randall shared that WELL helps drive consistency in patient care and improves the patient experience. "The key to healing often requires multiple consecutive therapy rehabilitation visits," she said. "Missed appointments can prolong the process and delay successful outcomes for patients."
WELL can facilitate both text message appointment reminders and automated phone messages based on the patient's communication preference. The messages are customized to include not only the day, time and location for the appointment but also their therapist's name.  It also allows them to confirm or reschedule as needed.
Randall worked closely with Senior Electronic Health Records (EHR) Applications Analyst Monica Law to create customized reminder scripts available in English and Spanish. Not only does WELL enable patients to confirm, cancel or reschedule if needed, it creates better efficiencies for AHS schedulers who are then able to fill canceled appointments to serve more patients.
"WELL empowers patients to participate in managing their overall health and wellbeing," said Rehabilitation Services Manager Christine Gibson serving patients at Fairmont and Alameda Hospitals. "At AHS our focus is always on delivering patient-centered care and eliminating barriers to care, she said. "WELL is a critical tool that is helping to make that happen."
For more information on requesting WELL in departments and service lines visit Patient Experience on the AHS intranet.