Donation of Decontamination Kits Helps AHS Maximize and Extend the Life of Valuable PPE
As we know having enough supplies, including PPE, is critical in our efforts at Alameda Health System (AHS) to keep our staff and patients safe. As the numbers of COVID-19 cases continue to rise across California and the Bay Area, AHS continues to look for innovative ways to maximize the use of supplies and PPE across the system. This is especially critical as we continue to reopen services.
In support of these efforts AHS was the beneficiary of three decontamination kits donated Tuesday by the California Metals Coalition (CMC) and the AB&I Foundry (AB&I) based in Oakland. The partnership was originally sparked by an idea from Assemblymember Rob Bonta who represents Oakland, Alameda and San Leandro.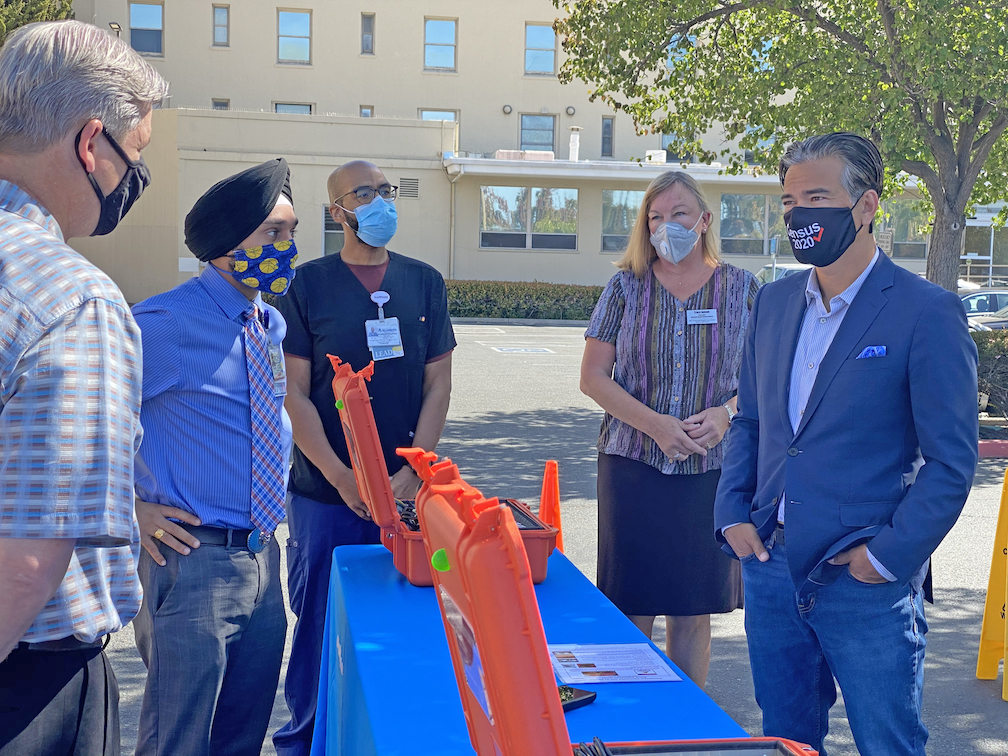 Bonta reached out to Executive Director of the California Metals Coalition James Simonelli in March 2020 during the early days of shelter in place. "At a time when most of the manufacturing facilities had shut down in California and only essential services were open, I thought there could be a retooling opportunity to partner with manufacturers to help address some of the risks and threats of the pandemic," said Bonta. "James was more than eager to help, and he soon came back to me with this wonderful idea and retooling project to produce decontamination kits. It's been a true partnership from start to finish."
"In times of crisis, we must all come together," said Simonelli. The idea for the decontamination kits was a collaborative effort between the CMC and MiraCosta College Technology Career Institute, with sponsorship from AB&I that provided the funding.  "Given the current shortage, a decontamination kit is the perfect solution to maximize the life of valuable equipment and supplies," said Michael Lowe, general manager of AB&I and CMC president. The kits can sterilize masks in under four minutes.
Alameda Healthcare District Director and AHS Trustee Tracy Jensen agrees. "This is really exciting for AHS and our hospital here in Alameda because it has the potential to expand our resources to keep our care providers safe and enables them to provide excellent care for our patients during COVID-19."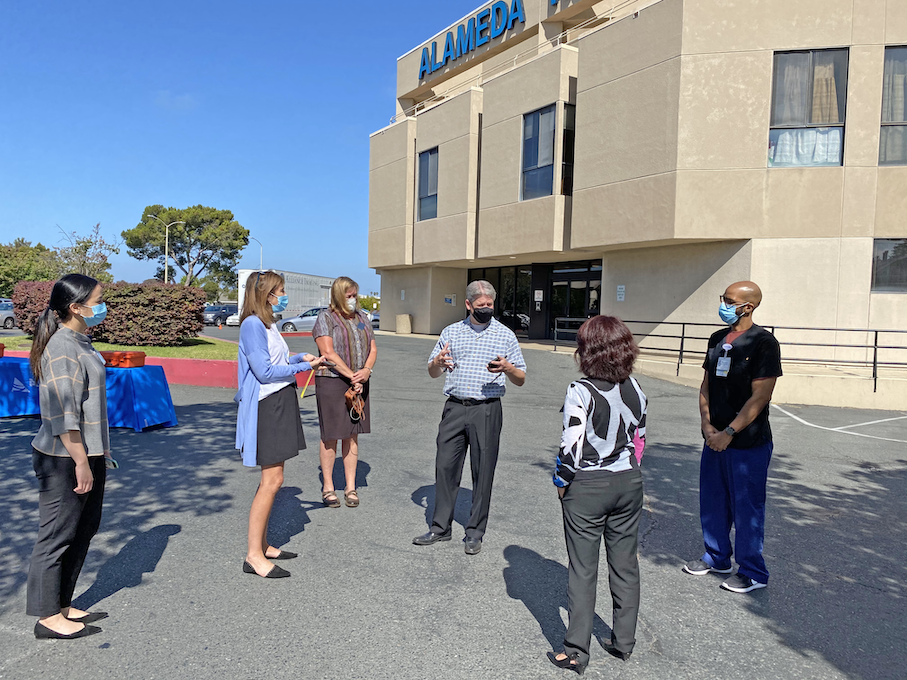 The sterilization kits have the potential to supplement our current sterilization processes already in place. "At AHS we have large stationery machines that are used to sterilize tools and equipment and we have been using them to sterilize masks when available in accordance with CDC and regulatory guidelines," said Vice President of Support Services Baljeet Sangha. "As we ramp up services, we have limitations for time and access to sterilize masks.  He added, "What's great about these new kits is that they are scalable and portable and even if they allow us to sterilize a dozen at a time, the quantities begin to add up."
Next up, the kits will undergo vetting and calibration by AHS Infection Prevention and distributed to Highland, San Leandro and Alameda Hospitals. Once cleared and approved, they will be put into use.