It was a great day to support our community and celebrate Earth Day this year! This past month for Earth Day, twenty members of the AHS family joined CEO James Jackson at a special volunteer event at Dig Deep Farms, a community supported agriculture farm in San Leandro, for staff to help with seeding , transplanting, and garden maintenance.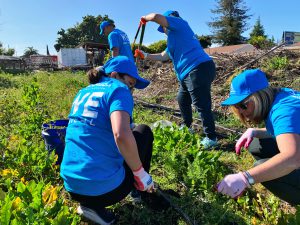 Dig Deep Farms is a key partner of the AHS Hayward Wellness "Recipe4Health" program in partnership with the Alameda County Health Care Services Agency.  "Recipe4Health" uses medically supportive food from farms, like Dig Deep, that apply practices to improve soil health.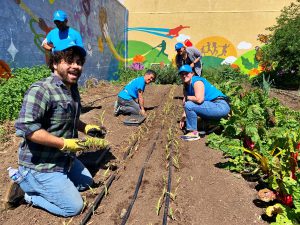 Thanks to all who joined us for a beautiful day outside! 🌏 🌱 For more information on different volunteering opportunities at Alameda Health System, please visit our volunteer opportunities page.