Cardiovascular at AHS
Welcome to the Cardiovascular services at Alameda Health System. We are a team of dedicated cardiologists and vascular surgeons, focused on providing compassionate and high quality care. We provide a wide range of services, including preventative, diagnostic and therapeutic care for patients with heart failure, coronary artery disease, arrhythmia, valvular heart disease, aortic and peripheral vascular disease.
Our Wilma Chan Highland Hospital Campus (WCHHC) is an Alameda County designated receiving center for patients with heart attacks and cardiac arrests, and is home to a state of the art cardiac catheterization laboratory. Our non-invasive laboratory is accredited by the Intersocietal Accreditation Commission.
Cardiovascular Non-invasive Lab Services
Interventional Services
Specialty Clinics

Electrocardiography
Ambulatory electrocardiography & cardiac event monitoring
Echocardiography
Nuclear myocardial perfusion imaging (MPI)
Cardiac device monitoring
Cardiac Stress Testing
Vascular Ultrasound

Cardiac catheterization
Coronary and peripheral arterial angiography
Percutaneous coronary intervention
Cardiac device implantation
Cardioversion
Transesophageal echocardiography
Patent foramen ovale closure
Vascular surgery and endovascular intervention
Varicose vein therapies
Fistula Access

Cardiology Clinic
Heart Failure Clinic
Vascular Clinic
Dialysis Access and Vein Clinic
Staff Biographies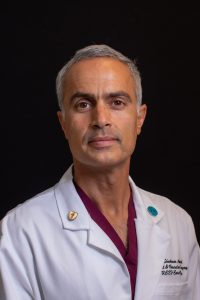 Assistant Professor of Surgery, UCSF
Head of Vascular Surgery and Medical Director Vascular Laboratory, Alameda Health System
Assistant Trauma Director, Alameda Health System
Dr. Shahram Aarabi is Head of Vascular Surgery at Alameda Health System. Dr. Aarabi performs the full range of elective and emergent complex open and endovascular procedures, based at the San Francisco East Bay's only level 1 trauma center, Highland Hospital. Additionally, Dr. Aarabi has operating privileges at UCSF Parnassus Medical Center.
Dr. Aarabi is passionate about improving population health for underserved patients, focusing his energies on the care of peripheral vascular and trauma patients. In addition to his clinical and administrative roles, Dr. Aarabi is a nationally funded researcher with >$2M in current grant funding to develop emergency medical devices that help vulnerable populations.
Dr. Aarabi loves spending time with his spouse and their two children. In his free time, he enjoys being outside skiing, hiking, swimming, and paddling an outrigger canoe. When he's tired, he likes to lay in the grass or BBQ with his family and friends.
Languages
English (fluent), Farsi (fluent), Spanish (Basic)
Education
Medical Board Certification:
General Surgery, American Board of General Surgery
Surgery Critical Care, American Board of Surgery Critical Care
Vascular Surgery, American Board of Vascular Surgery
Other Certification
American College of Surgeons, Advanced Trauma Life Support Instructor
American Registry for Diagnostic Medical Sonography, Registered Physician in Vascular Interpretation
American Heart Association, Advanced Cardiovascular Life Support Provider
Fellowship
University of Washington, Trauma Critical Care, 2015
University of Washington, Vascular Surgery, 2017
Residency
University of Washington, General Surgery, 2013
Medical Degree
New York University, MD, 2007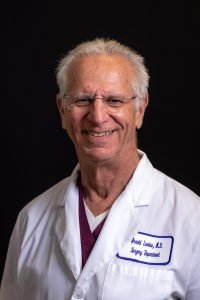 Attending Vascular Surgeon
Dr. Arnold Levine is a vascular surgeon at Alameda Health System and has been practicing for over 30 years. Dr. Levine is board certified in Vascular Surgery and is also a registered vascular technologist and registered vascular physician interpreter (RVPI).
Dr. Levine enjoys skiing, swimming, biking, piano, and reading history.
Languages
English
Education
Medical Board Certification: Vascular Surgery, American Board of Vascular Surgery, 1989
Fellowship
Medical College of Wisconsin Vascular Surgery, 1984
Residency
Medical College of Wisconsin General Surgery, 1983
Medical Degree
Northwestern University, MD, 1978
Advance Practice Provider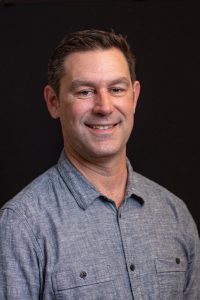 John Puccini, PA-C, is a physician assistant at Alameda Health System. He is passionate about the pathophysiology of atherosclerosis, hypertension, interventional structural heart therapies, atrial fibrillation management, and orthopedic therapies for joint disease of shoulder, hip, and knee.
John enjoys camping, gardening, woodworking, and leading Cub Scouts into the outdoors.
Languages
English, Spanish (Conversational)
Education
Masters: Samuel Merritt University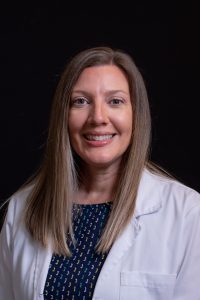 Nurse Practitioner, Vascular Surgery
Britton Hart, NP, is a nurse practitioner at Alameda Health System. She is a ANCC Board Certified Adult Nurse Practitioner and has a passion in dialysis access and varicose veins.
Britton enjoys traveling, horseback riding, and football – she is a huge Buffalo Bills fan.
Languages
English
Education
Masters: University of Rochester, 2011
Awards and Recognition
Patient Comments
"Dr. Barbant is my cardiologist & she is THE MOST WONDERFUL person! I am so lucky to have her in charge of the medical issue that dominates my life! She is absolutely AWESOME! FANTASTIC"
"I switched to Alameda Health just to follow Dr. Yang. He's the best ever."
"Dr. Adejumo was on time, friendly, attentive, caring, responsive and thorough in discussing my health and future."