Our communities depend on us for care every day and we, Alameda Health System, have an obligation to competently steward the limited and invaluable resources we have to serve our community.
It is important for us to take measures now to become a highly reliable organization over time. The healthcare landscape is ever changing, challenging, and somewhat unpredictable and we are not immune to external factors causing unpredictability and turbulence. Currently we have many opportunities to improve our culture, employee physician engagement and our financials.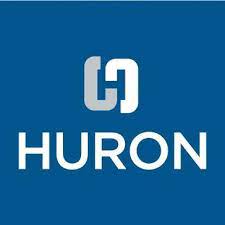 To help us along our journey of long-term sustainability, we are partnering with Huron Consulting.   We aspire as an organization to be the BEST safety net health care system in America, and to that end, we are naming our partnership with Huron Consulting the BEST (Building Excellence, Sustainability, and Trust) initiative. 
This initiative will engage our staff, leaders, and physicians. It will help place us on firm financial ground over time and it will improve our culture through engagement and transparency of the work we need to do to become BEST.
The BEST initiative has already begun. Huron has been on-site helping us evaluate where our work should begin. At this point, we believe we have the opportunity to gain efficiencies with our supply chain, labor management processes, length of stay, revenue cycle, pharmacy costs and medical practice, just to name a few. 
Each one of the potential performance initiatives mentioned above will have an AHS owner partnered with a Huron owner. The initiatives will require support from teams of AHS leaders and staff. Overseeing all of the initiatives will be the BEST Steering Committee consisting of:
James Jackson, Chief Executive Officer
Mark Fratzke, Chief Operating Officer
Mark Amey, Chief Information Officer
Kim Miranda, Chief Financial Officer
Chitra Akileswaran, President East Bay Medical Group
We are committed to providing you with transparent and timely updates so that you and our organization at-large have a clear understanding on how we are performing on each initiative and the impact it is having on our organization.
We thank all our staff for their commitment in transforming our organization to be the BEST for all those whom we serve.