AHS's Backpack and School Supply Drives has been a success! Thank to all who participated supporting seven schools near each of our facilities.
Your generosity will help a generation of students walk through school doors this year ready and able to learn. That support has never been more important. A backpack full of supplies like, paper, pens, folders and colored pencils, can go a long way in supporting our youth! See photos below!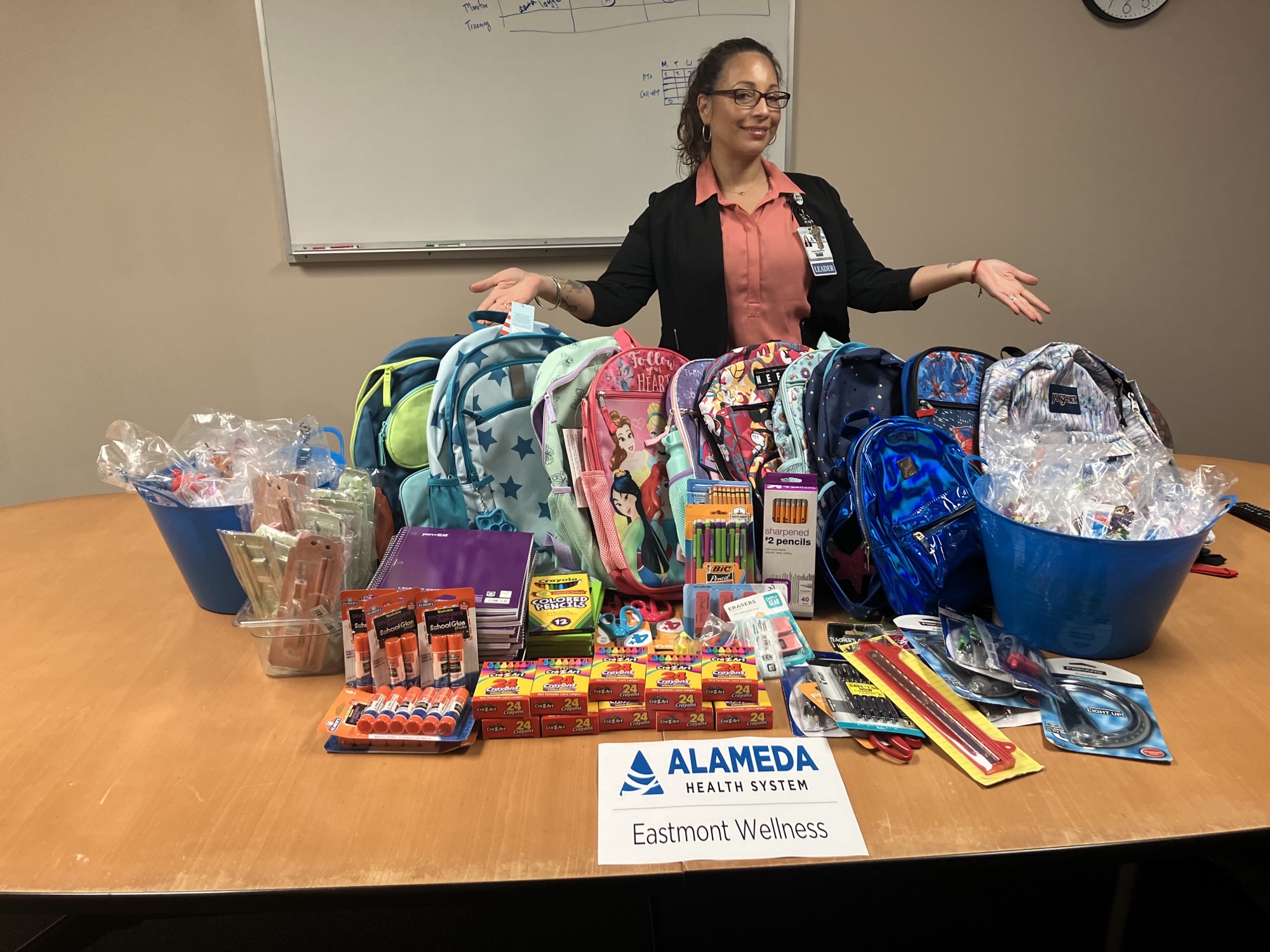 Eastmont Wellness, Dalia Flores, Practice Manager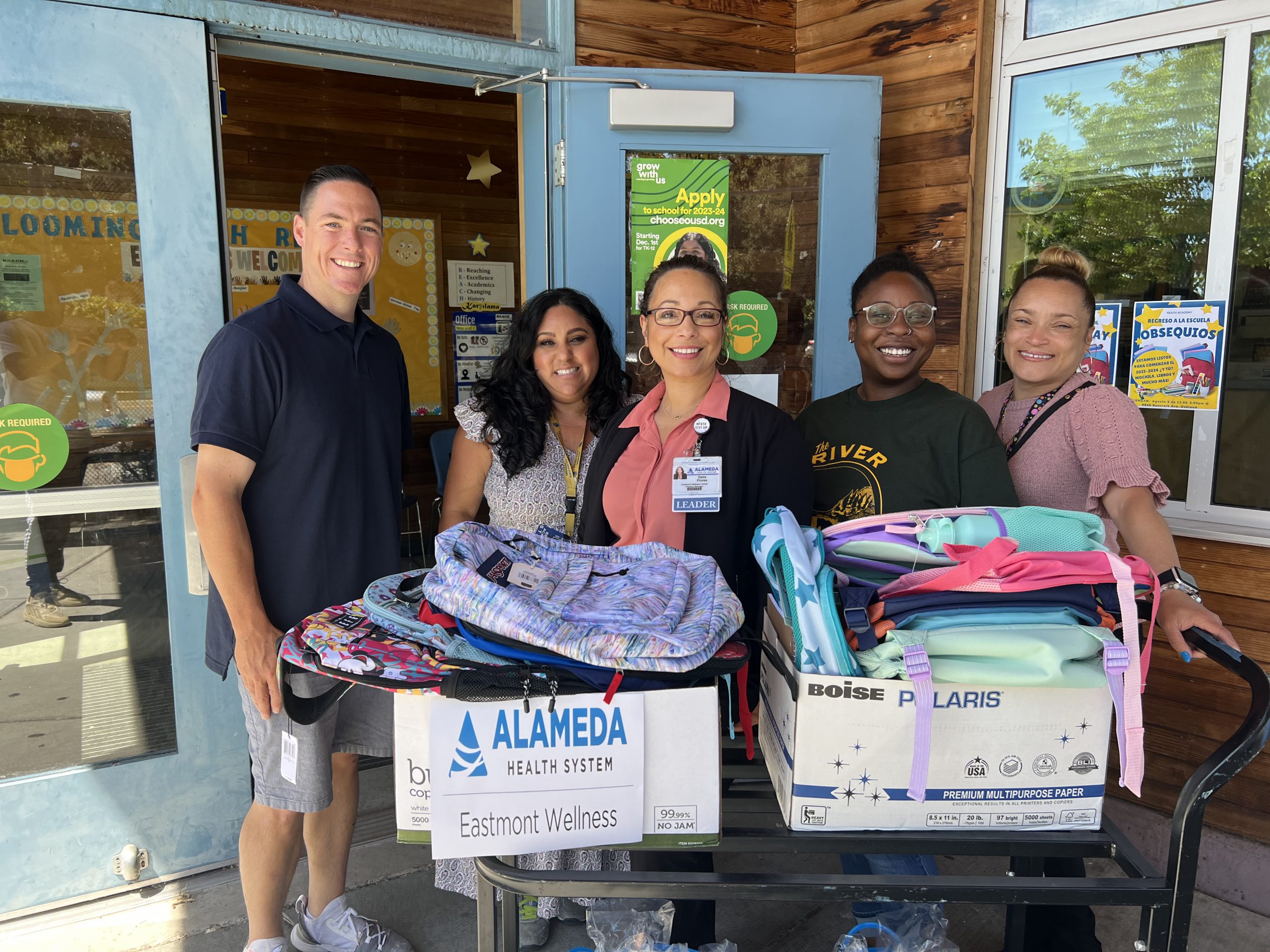 Dalia Flores – Practice Manager, Maritza Rivera – Patient Services Representative II, as well as REACH Academy staff members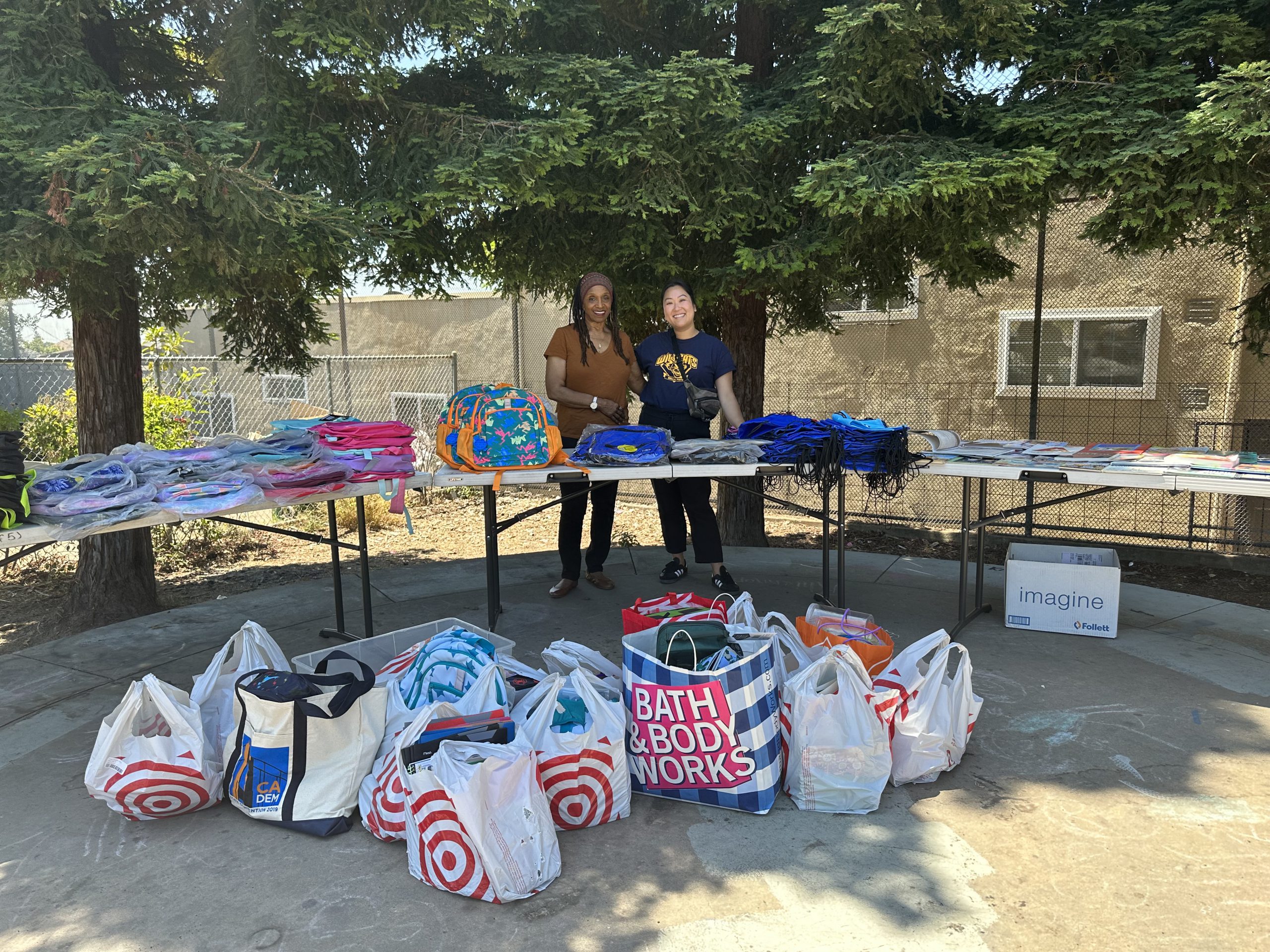 School supply drop off for Bella Vista from the Wilma Chan Highland Hospital Campus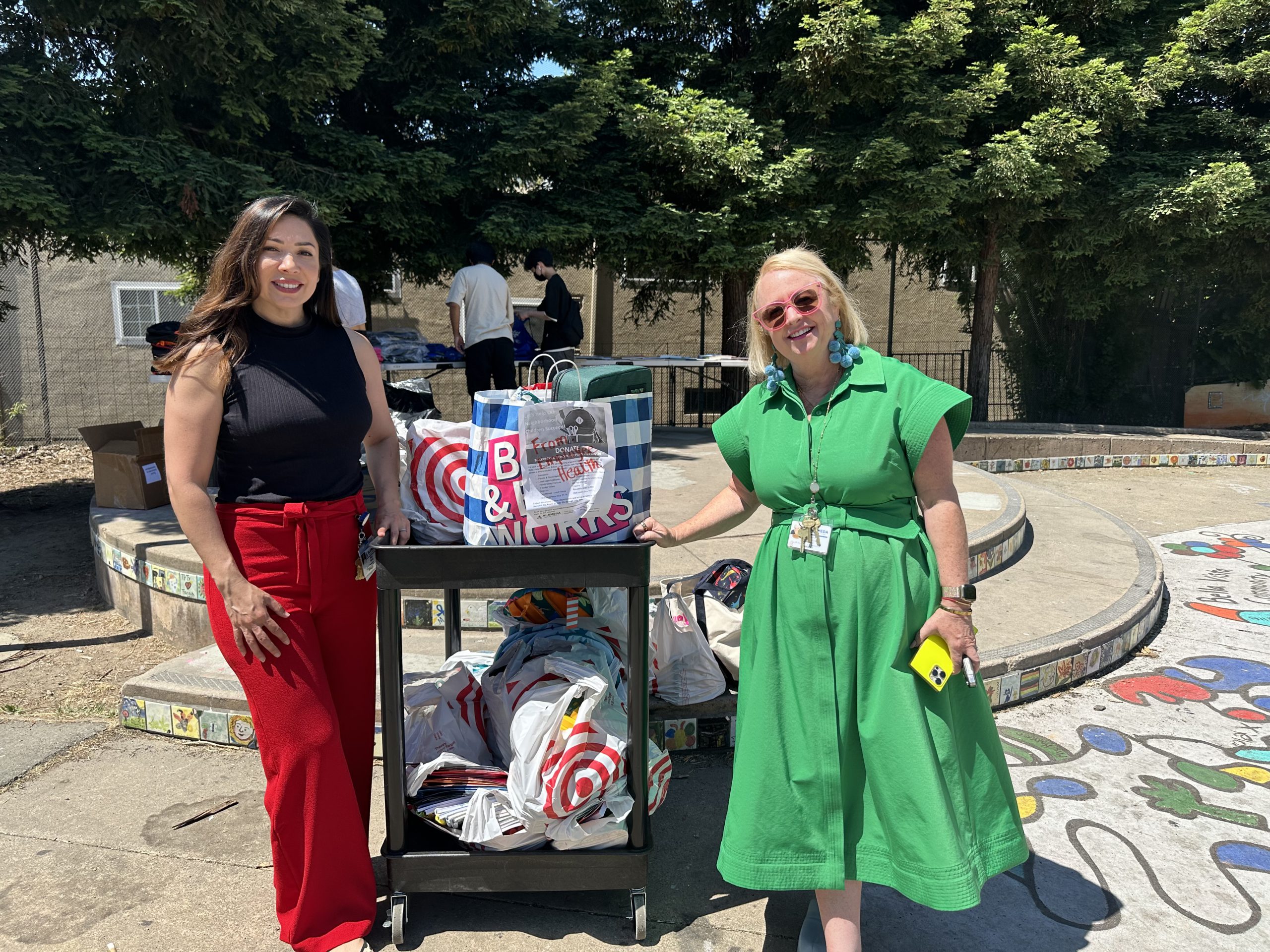 Mary Meraz and Theresa Cooper, VP Patient Care Services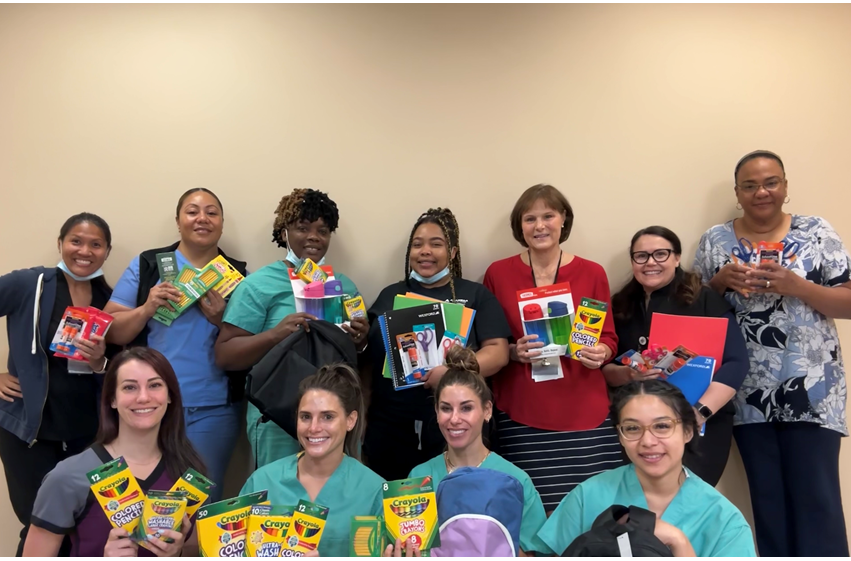 Creedon Wound Center Team are so excited for the upcoming school year for the children at Paden Elementary School!