Originally Published in KQED
October 2021
By Lesley McClurg and April Dembosky
In this episode of The California Report Magazine, health reporters Lesley McClurg and April Dembosky take us inside hospitals and clinics to meet people dealing with substance addiction who are getting help in new ways. For the first time, doctors and caregivers are asking: What do you need from us?
Last year more than 93,000 people died of drug overdoses nationwide, more than 10,000 of them in California. The public health crisis, which has spiked during COVID, is taking a horrific toll on communities and cities across the state.
For decades the state's approach has been to punish people who do drugs. But it hasn't worked.
"It's more than a failure, it has been incredibly harmful," said Dr. Monish Ullal, internal medicine physician and associate medical director of the Bridge clinic at Highland Hospital.  "I think the war on drugs is one of the most disappointing things that our country has done in the last 30 years."
Now policymakers are switching gears by recognizing addiction as a disease needing medical attention. California is investing large amounts of money in new models of treatment for those dealing with substance addiction. Two new programs are showing promise, and becoming models for the rest of the country.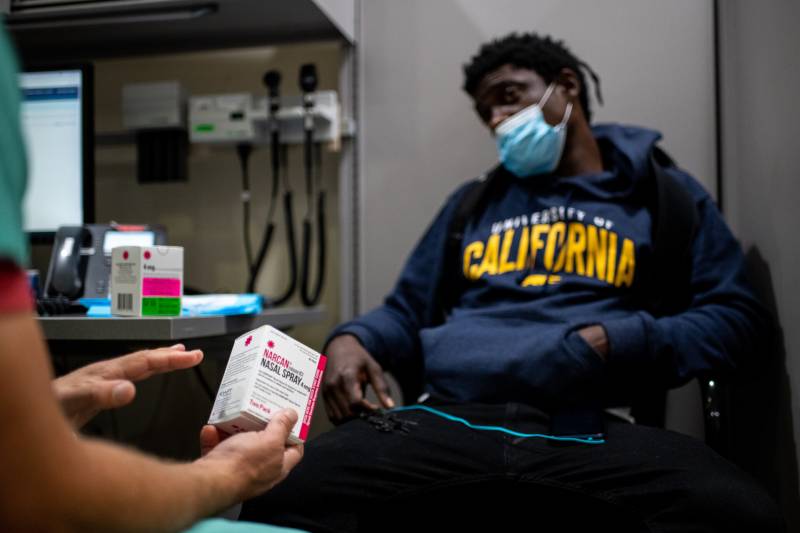 Emergency rooms anchor recovery efforts
The first initiative is called CA Bridge, and its goal is to initiate treatment for patients with a substance use disorder in the emergency department. It may be hard to believe, but treating substance addiction within a hospital is fairly recent strategy.
The program has a two-pronged approach. First, emergency medical physicians are trained to dispense medication to treat opioid use. Once a patient is stable, they are assigned a counselor or "substance use navigator" to ensure a strong hand-off to long-term treatment once they leave the ER.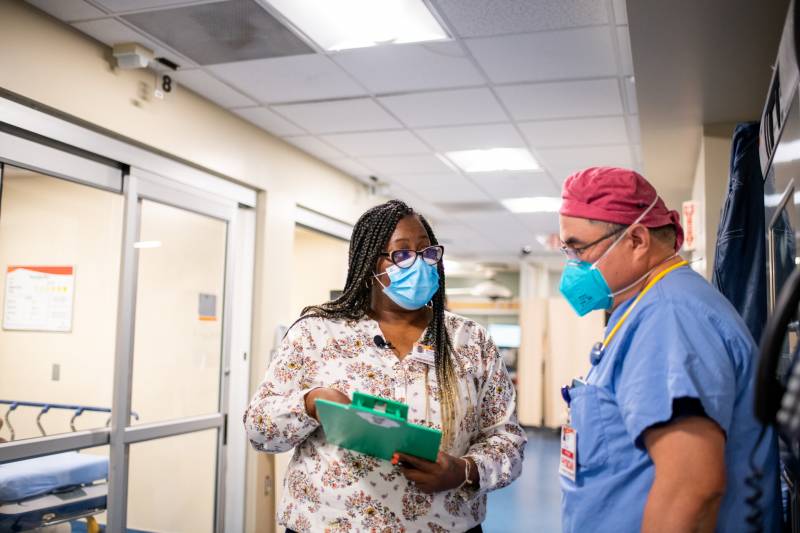 "Just letting them know it's OK. We got you," explained Christian Hailozian, a substance use navigator at Highland Hospital. "That extra kind of hand-holding that these patients need to really start that journey of recovery."
The pilot program, which started at eight California hospitals, worked so well that the state invested another $20 million last fall to expand the California Bridge model. Now 144, or about 40% of hospitals across the state, have staffed a substance use navigator. The goal is to enroll all remaining hospitals by 2025.
The other big initiative is a new treatment for addiction to methamphetamine or cocaine. While there are three FDA-approved medications available to treat opioid use disorder — the cornerstone of the Bridge program — there are none for stimulants.
"There's a lot of hopelessness in the community using stimulants, a lot less belief that treatment will help them," said Dr. Kelly Pfeifer, deputy director of behavioral health at the California Department of Health Care Services.
Meth-related overdoses have tripled nationwide in recent years, and treatment providers are desperate to find something that works.
Providers have landed on a behavioral treatment that studies show is highly effective, but has been only narrowly deployed: contingency management, an incentive therapy that uses money or prizes to encourage people who use drugs not to use them.
California is betting big on contingency management. Lawmakers passed a bill that would authorize the state's Medi-Cal program to offer the treatment. It's awaiting Gov. Gavin Newsom's signature, and state health officials also have requested permission from the federal government to provide the therapy to hundreds of thousands of Californians in lower-income households.
Where to find support for substance abuse disorder