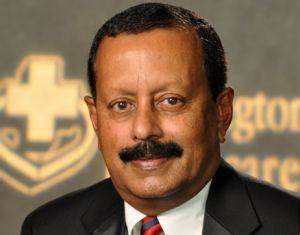 The world has become tired of pandemics and epidemics. It seems like endemic is a word that is here to stay. The latest surge in Monkeypox, a member of the Orthopox family of viruses, has created another source of anxiety around the globe.
In this Indica News column, Dr. Jacob Eapen shares what we know about Monkeypox, treatment options, and prevention. Read the full article here.
Dr. Jacob Eapen is a medical director at AHS and a member of the board of directors at Washington Hospital in Fremont, California. He is also regional vice president of the Federation of Kerela Association in North America (FOKANA).