Alameda Health System (AHS) Board of Trustees Wednesday unanimously approved the appointment of former AHS executive James Jackson as the system's Interim Chief Executive Officer.
Jackson will assume the role immediately and partner on the transition with outgoing CEO Delvecchio Finley, who is leaving AHS on January 22.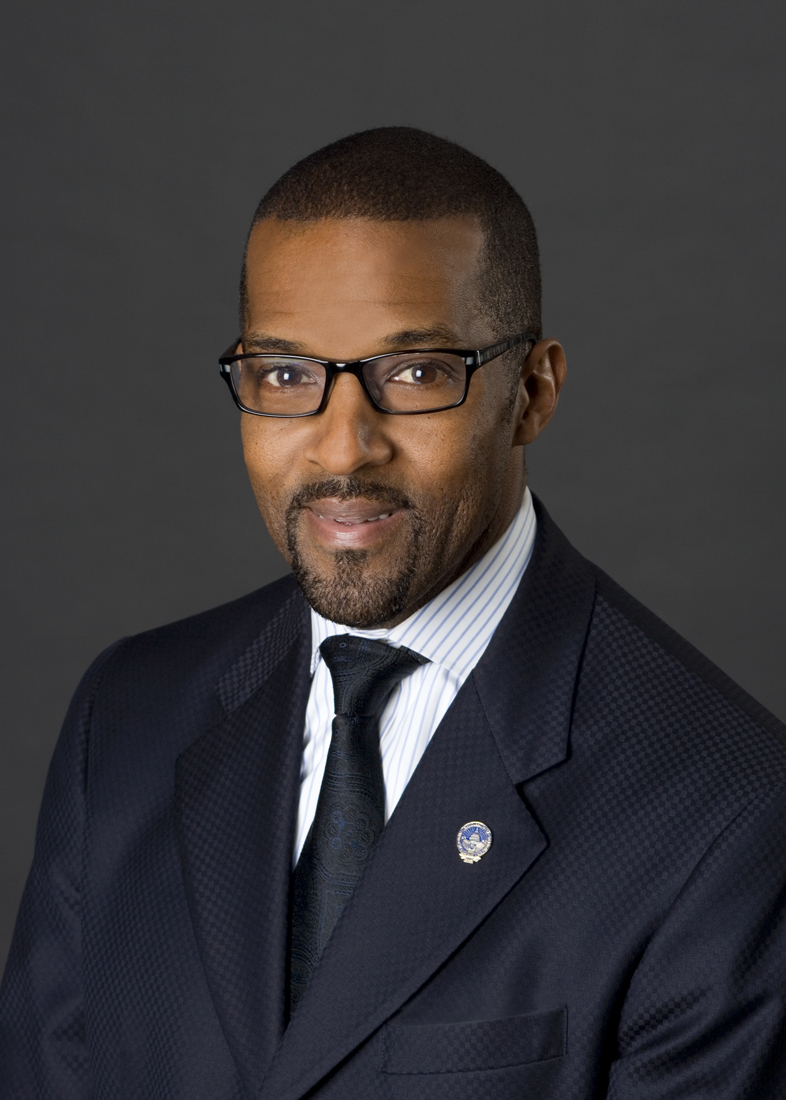 After one of the most tumultuous years in AHS' history, the newly reconstituted Board appointed Jackson to rebuild trust and resolve labor disputes, settle labor contracts and work with the Alameda County Board of Supervisors on a potential new AHS governance structure.
Jackson served as the Chief Administrative Officer at Alameda and San Leandro Hospitals until 2018. His ability to build authentic internal and external partnerships to advance AHS' mission was a key factor in the board's decision.
"As an AHS patient, physician and Board President, I am delighted that Mr. Jackson is re-joining Alameda Health System and stepping into this vital role," says Taft Bhuket, M.D., President of AHS's Board of Trustees. "During his successful tenure at AHS, James demonstrated an inclusive leadership style and aligned AHS towards the high quality care that our population deserves. Under his leadership, Alameda Health System will be well poised to excel and navigate the complex challenges ahead."
With over 25 years of experience in healthcare, Jackson recently served as a consultant with the Alameda County Healthcare Services Agency to establish the COVID Futures unit in response to the pandemic. Prior to that, he was the Chief Operating Officer for Seton Hospital and Seton Coastside in Daly City, part of the Verity Health System, where he was charged with defining and implementing strategic initiatives.
"I am excited to return to AHS, and lead an exceptional organization to strive every day to achieve our mission of Caring, Healing, Teaching and Serving All." said Jackson. "I have stood beside AHS in good and challenging times, and I am confident that together, and in collaboration with the County and key partners, AHS will step up to address the stark health inequities exacerbated by the current public health and economic crises. My commitment to the AHS community is to meet the health care needs of our people."
An Oakland native, Jackson has an extensive track record of community service, recently serving on the Oakland Public Ethics Commission.
"The Board is committed to deeply respectful and productive relationships with internal and external stakeholders. We look forward to strengthening our partnership with AHS staff, who are the lifeline of this system, the Board of Supervisors, Health Care Services Agency, Alameda Alliance, Alameda Health Care District, and our other key partners, to optimize our collective resources to promote health and well-being, and effectively manage the coronavirus pandemic. The appointment of Mr. Jackson will improve our patient care, organization and community partnerships" said Trustee Kinkini Banerjee, who led the ad hoc Interim CEO search committee.