For most, being an Alameda Hospital System (AHS) volunteer is a calling. A calling to help patients, staff and visitors by selflessly donating their time and energy to support the diverse communities we serve.
"AHS volunteers are part of the AHS family and truly exemplify empathy in action through their limitless care and compassion," said Jason Pokorny, program specialist in volunteer services. "Together, they share a passion for making a difference in the lives of our patients."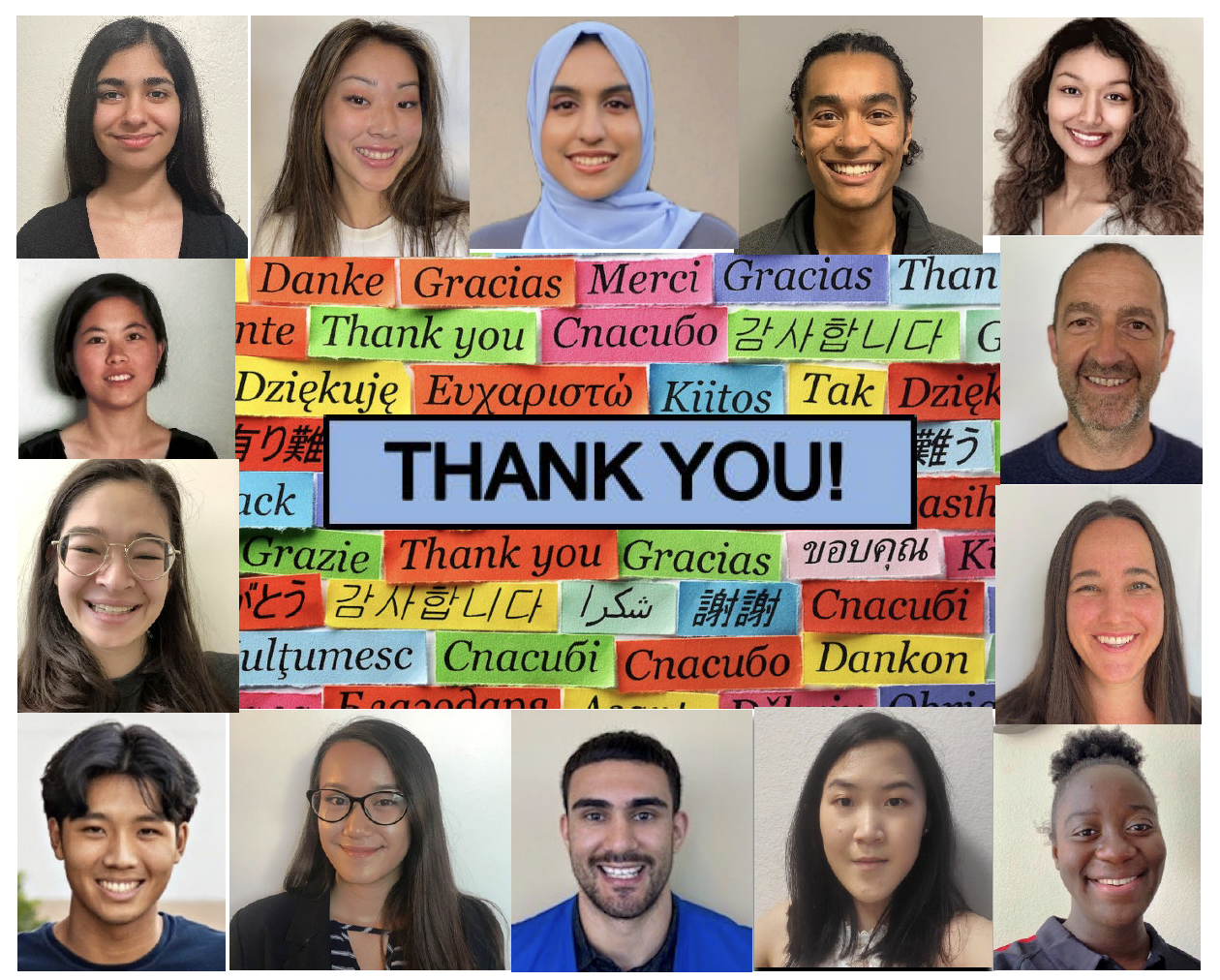 In addition, Pokorny shared that AHS volunteers play an important role as a conduit for patient communication. Collectively AHS volunteers speak approximately 20 languages that reflect our ethnically diverse communities.
The AHS volunteer program has a rich history dating back more than 50 years systemwide. When it began, volunteers were traditionally retired individuals as well as stay-at-home moms who had raised children and wanted to direct their new-found time and energy toward helping others. Many stayed for more than 30 years of service and ranged in ages from 18 to more than 90 years old.
Retiree Clay Pauli began volunteering first at Alameda Hospital in 2011 and then moved to the Creedon Advanced Wound Care outpatient facility. "I get great satisfaction that in some small way I am contributing to the wellbeing of the community where I live and it's so gratifying to share a smile with the patients."
While the program still includes dedicated and compassionate volunteers like Pauli, most AHS volunteers today are undergraduate students looking for experience as they move forward on their career path. They primarily attend local colleges and universities including the University of California (UC), Berkeley, Mills College in Oakland and Cal State East Bay in Hayward among others.
"I believe AHS has one of the best student programs in the Bay Area if not California," said Pokorny. "AHS has developed some great learning opportunities and the volunteer program coordinates our student's desire to learn with the needs of our hospitals and wellness centers."
One of those student volunteers is Jenny Wu, a sophomore at UC Berkeley who is majoring in chemical biology. In August 2021, she began working at the front desk at Highland Hospital and later transitioned to the Step Down Unit (SDU) in January 2022.
"Since I began volunteering at AHS, I have learned so many new things about the medical field," said Wu. "I definitely feel part of a team and even though I can only help with little things, I know I am contributing and that feels great."
Wu would like to be a physician but shared that she is open to all careers in health care since coming to AHS and seeing firsthand how the medical staff and providers support each other.  "I admire and respect everyone working in the hospital because without everyone working together, the hospital simply couldn't run and then patients wouldn't get the care they need," she said.
Aaron Fahey, a senior at San Francisco State University majoring in kinesiology shares Wu's enthusiasm for the AHS volunteer program.  Fahey joined in November 2021 and is currently working in the public spaces department at Highland.
"In addition to being in a hospital environment and learning about all the different jobs available in health care, the biggest reward so far has been meeting and helping people who are at their lowest point physically and emotionally," said Fahey. "It makes me reflect and appreciate my health and my life and it also pushes me to see how I can help alleviate the pain and suffering of others."
He too has his sights on being a physician but has not yet landed on which specialty to pursue.  Fahey shared that he has many interests and ideas for a career in medicine but his top three areas currently under consideration are orthopedic surgery, sports medicine or psychiatry.
As a major safety net provider, AHS is committed to providing exceptional patient-centered care to our underserved communities.  "Our dedicated volunteers bring that commitment to life by delivering care and compassion to every patient every day," said Pokorny.
During National Volunteer Awareness week, April 17 to April 25, AHS wants to thank our volunteers, past and present for their selfless contributions in support of our mission.
For more information on AHS volunteer opportunities and how to apply visit: AHS Volunteers or email Volunteers@alamedahealthsystem.org