For almost 20 years AHS has partnered with the City College of San Francisco to offer internships to six to eight of their health care interpreter students each semester who speak various languages including Arabic, Cantonese, Mandarin, Spanish, Tigrinya and Vietnamese. At the program graduation ceremony this year AHS was recognized with a distinguished service award for the guidance AHS staff offer to students enrolled in the program.
"Each semester we serve as guest speakers at City College, we provide students an overview of our translations department and we discuss how to work with refugee and trauma patients. In addition, some of our interpreters serve as language coaches and continue to mentor students beyond the classroom—successfully executing our mission of Teaching All," said Sambo Ly, manager of the interpretation and translation department at AHS.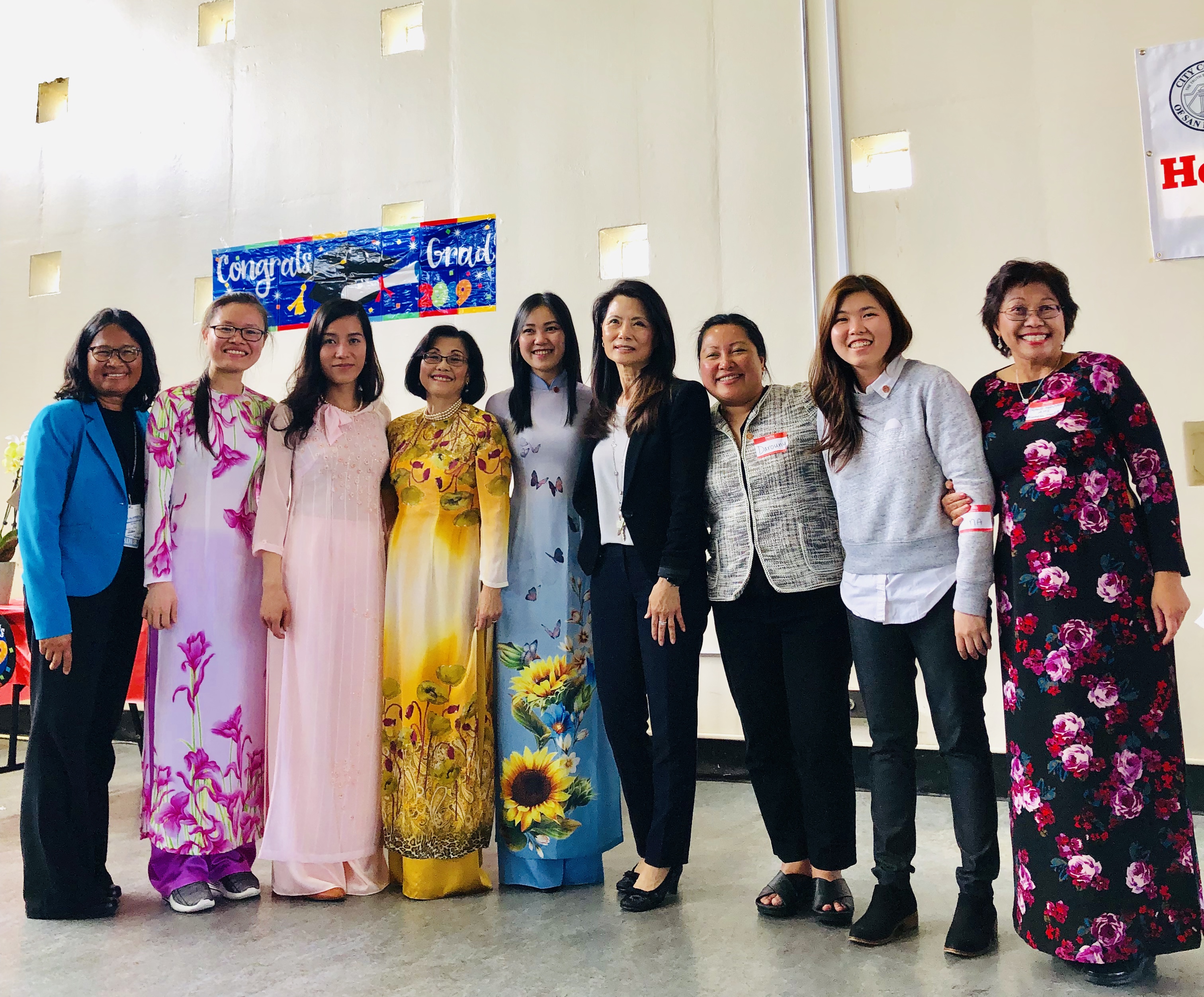 In order to graduate from the program at City College, each student is required to complete 20 interpretation encounters. The encounters must be fifteen minutes or longer. AHS hosts students at different AHS facilities and each medical visit is supervised by an AHS interpreter to ensure quality.
In a memo to Ly, Darouny Somsanith, MPH, coordinator for the health care interpreter program at City College stated, "Every semester students consistently say that the internship at AHS was one of the best experiences of the program."
Effective communication between patient and provider is critical to the delivery of safe, high-quality care. Studies have shown that inadequate medical interpretation can be responsible for longer inpatient stays for limited English proficiency patients and can lead to adverse outcomes, which is why Ly has always been adamant about hiring well trained interpreters and increasing the number of languages offered in house at AHS.
"Our partnership with the City College of San Francisco is very important to AHS. We have hired many interpreters from this program and they are highly skilled, exceptional employees which is why we continue to actively recruit from them," said Ly.