Our Team
Program Leadership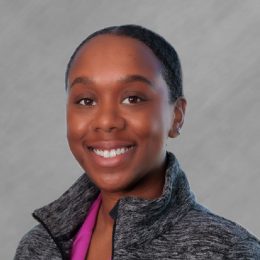 Thomishia Booker LCSW, EdDCP
Director, Palliative Care and Spiritual Care
Thomishia is a licensed social worker and the Palliative Care Department manager. She manages multiple departments within Alameda Health System including spiritual care, sexual assault, system wide housing, and transportation. Her wide range of responsibilities allow her to serve as an valuable resource within the team and address complicated programmatic and patient related issues . She began her career as a psychiatric social worker working in older adult services and has worked in a variety of clinical settings over the years. Thomishia is passionate about addressing social determinants of health and closing equity gaps for marginalized groups. In her spare time she loves to garden, dance, and travel.
Wendy Anderson, MD MS
Chief of Palliative Care
Palliative Care Physician
Wendy's goal is to ensure that all clinicians have the skills and support to provide the highest quality of care to people who are facing serious illnesses. Prior to joining Alameda Health, she was a palliative care physician and Professor at UCSF. She has led efforts to integrate palliative care across California public health care systems and is senior faculty for VitalTalk, a nonprofit that teaches serious illness communication. As Chief of Palliative Care, she oversees palliative care provider services, and co-leads Palliative Care Services, including clinical care, quality improvement and education, and strategic planning.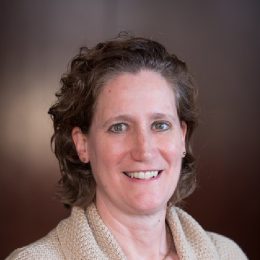 Heather Harris, MD
Director of Community-Based Palliative Care
Associate Chief of Palliative Care
Palliative Care Physician
Heather leads efforts to increase access to palliative care services in skilled nursing facilities and at home. She is grateful to work collaboratively to help people who are experiencing serious illness to live life to the fullest. Heather has dedicated her career to creating more equitable, diverse, and inclusive healthcare, though work locally and with national organizations. She previously helped lead development of palliative care services at UCSF/San Francisco Health Network and within Stanford Health Care. She graduated from Harvard, Stanford University School of Medicine, and completed training in internal medicine at UCSF. Outside of work Heather enjoys gardening, coaching her sons in a variety of sports, capturing pictures of family adventures, and avidly following all her favorite sports teams.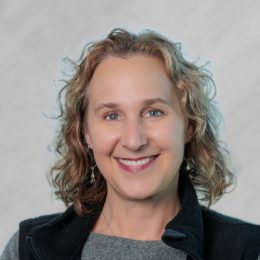 Linda Bulman BSPT, PA-C
Lead Advanced Practice Provider, Palliative Care Services
Linda began her career in the medical field as a physical therapist working with patients who experienced stroke and spinal cord injuries. After graduating from UC Davis's FNP/PA program in 2000, she worked in primary care and geriatrics before finding her home in palliative care. She came to Highland in 2009 when there was a sole doctor doing part-time palliative care and has been integral to the development and expansion of the service across AHS's many sites and patients. In addition to caring for seriously ill patients, Linda has discovered her passion for teaching other clinicians the value and importance of listening to patients and helping them make informed decisions. Linda balances her life outside work with creative cooking and hiking.
Highland Team
Anne James, LCSW
Palliative Care Inpatient Social Worker
Anne has been a social worker for many years with the majority of her experience being related to serving those with chronic, serious and/or terminal illnesses. Her role as the inpatient palliative care social worker at Highland is her dream job. Anne has a passion for serving patients and families helping them get the services they need. When not at work Anne is often found in her yard pulling weeds and planting California native plants, or in her garage refurbishing neglected furniture.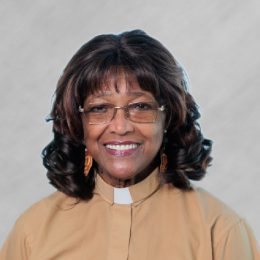 Betty Clark, MDiv
Palliative Care Chaplain, Volunteer and Intern Chaplain Coordinator
Betty has been the glue of the Palliative Care Team for longer than she needs to admit. She has contributed to patients, families, and her community at large in so many impactful ways. She served on the National Chaplains Board, and earned her Master of Divinity degree from the Graduate Theological Union in Berkeley, CA. She continues to lead talks and services in various organizations, including creating and supporting a virtual spiritual community during the pandemic. She has worked as a Chaplain for twenty six years.
Brenda G. Shinault
Chaplain
Brenda is a licensed Spiritual Practitioner at Heart and Soul Center of Light (HSCL) in Oakland CA. Currently Brenda is completing an internship at Highland PC Dept in connection with a Certificate program in Clinical Pastoral Education (CPE) at the Spiritual Living Center for Education and Training in Colorado. In addition to over 22 years as a licensed Practitioner, she has served as volunteer Chaplain at Hospice of the Central Coast, and trained with Comfort Homesake, Compassionate Care in Oakland.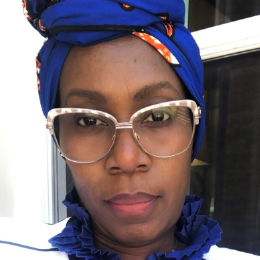 Dyna Crease
Serious Illness Community Liaison & Outreach Worker 
Dyna Crease is a competent Integrative Health and Wellness Coach that works with people to attain mind-body harmony by establishing successful goals. She has more than ten years of experience in nutrition education, healthy lifestyle choices, and designing action plans for life that cultivate mindful intentions. She is passionate about providing support to families and their loved ones by enhancing their decisions to pursue assistance of interdisciplinary teams. She recognizes the importance of teamwork and the continuum of care that shapes palliative care's essential components.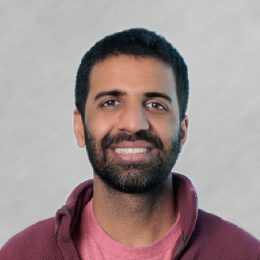 Jaskaran Singh, MD
Palliative Care Physician
Jaskaran was drawn to palliative medicine after seeing its potential to help patients and loved ones cope with serious illness. After initially training and working in emergency medicine for several years, he completed his training in hospice and palliative medicine at Cedars Sinai in Los Angeles.
During his spare time, Jaskaran enjoys being outdoors and spending time with people close to him.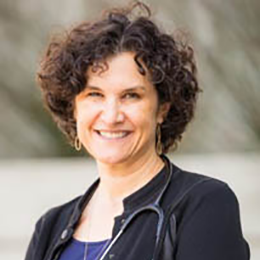 Jessica Nutik Zitter, MD, MPH
Palliative Care Attending Physician
Jessica is a strong advocate for a new approach to caring for the seriously ill. She specializes in Critical Care and Palliative Care medicine, and has been on the Palliative Care team at Highland Hospital since 2009. She is committed to reorienting care of the seriously ill to a more collaborative process whereby the patient, rather than her organ or disease, is the primary focus of care. Dr. Zitter attended Stanford University, Case Western Reserve University Medical School, and earned her Masters of Public Health at UC Berkeley. She lives in Oakland, California with her husband and her poodle, Jinx.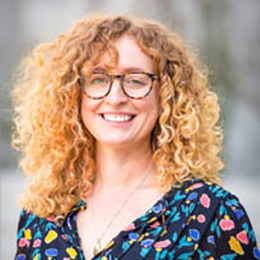 Jessie Sohn, LCSW
Outpatient Palliative Care Clinic, Serious Illness Care Social Work Educator
Jessica has been a social worker for 15 years, devoted to serving compromised populations in the Bay Area. She has built a career in medical social work, including hospice and transplant specialty roles. She graduated with a Master's degree in Social Work at San Francisco State University and is a board certified License Clinic Social Worker. Jessica is passionate about understanding the cultural dynamics of minority groups and how that effects their ability to be served within the medical system.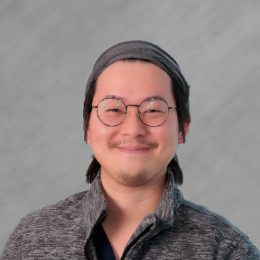 Michael Bi, MD
Palliative Care Physician, Medical Director Outpatient Palliative Care Clinic
Michael received his medical degree from the University of Cincinnati College of Medicine. During his training, he found his passion for listening to patient's stories, advocating for their well-being, as well as making medical care accessible to all. Outside the hospital you can find Michael hiking, playing video games, and spending time with his loved ones.
San Leandro Team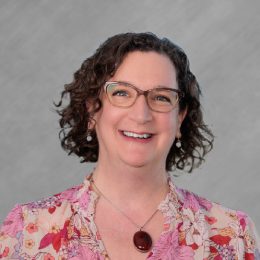 Sarah Malin-Roodman, BA, BS, MS, RN, ANP
Palliative Care Nurse Practitioner, San Leandro Hospital
Sarah started her career as a nurse on an AIDS floor in the 1990s where she gained an appreciation of chronic disease management, end of life care, and compassionate nursing. Since completing her NP training at UCSF School of Nursing in 2003, she has worked in primary care, gynecology, and LGBTQI health care before returning to her original interests in serious illness and end of life care. For the last 10 years, she has been working in hospice and palliative care as a nurse practitioner and nurse educator. During her time away from work, Sarah enjoys dancing, cooking, finding adventures around the Bay Area, and singing loudly alone in the car.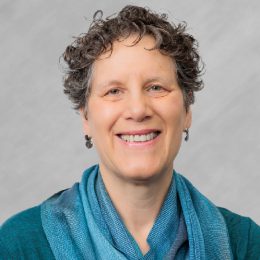 Sue Magidson BCC, MDiv
Palliative Care Chaplain Champion – San Leandro Hospital
Sue is a Board Certified Chaplain who has been serving as the Spiritual Care Coordinator and Chaplain at San Leandro Hospital since 2013. She enjoys working with people of every religion and no religion, providing emotional, spiritual and/or religious support to patients and families navigating serious illnesses.  Sue has a Certificate in the Essentials of Palliative Care Chaplaincy and enjoys the interdisciplinary teamwork that's central to Palliative Care. When she's not at the hospital, Sue loves Farmers Markets, cooking, singing, reading, and long walks in the East Bay Hills.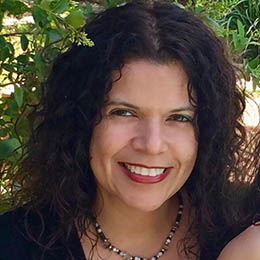 Jennifer Gonzalez- Sweat RN BSN CCRN
Palliative Care Nurse
Jennifer has joined the Palliative Care team at San Leandro Hospital with a lot of enthusiasm  as she opens up a new chapter in her nursing career. She became a nurse in 2005 and since has worked in different clinical environments exposing herself to a myriad of patient populations as a travel nurse, a float nurse and a registry nurse. Over the last 10 years she has focused her time in the Intensive Care setting. Her personal experience during the pandemic prompted her to explore the unique relationships clinicians develop with patients and their families around serious illness and end-of-life. On her time off she enjoys dancing, family day trips, traveling and scrapbooking her experiences.
Alameda Team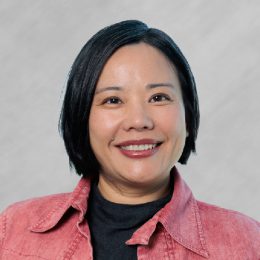 Mindy Wen, RN, NP, MSW
Palliative Care Nurse Practitioner, Alameda Hospital
Mindy's interest in palliative care began in the early 2000s. Before her nursing career, Mindy worked in community mental health, and outpatient palliative care as a licensed clinical social worker. She also served as a faculty member in a Masters of Social Work (MSW) program. Mindy is passionate about mental health, psychosocial aspects of serious illnesses, and advanced care planning. Mindy enjoys traveling, gardening, hiking, and social gatherings with good food, laughter, and ping pong.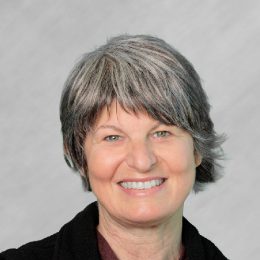 Cindy R. Lawrence RN, BSN, CWCN, PHN
Palliative Care Nurse, Alameda Hospital
Cindy began her nursing career in 1995 after earning her Bachelor's in nursing from CSU Chico. Over the years she has provided care as an RN, case manager, leader, and educator in a variety of specialties including skilled nursing, neuro rehab, gastroenterology, and home hospice. As a nurse Cindy has always considered herself privileged to care for patients and their families with compassion, advocacy, resources/support, as they navigate a new diagnosis and/or serious illness. Finding out what the patient's unique needs and goals for care are is an important area of focus for Cindy. She loves to collaborate with other clinicians on the care team and also enjoys supporting her colleagues by serving as a resource and providing specialized training. Cindy lives in Oakland and spends her down time outside with her family hiking, paddle boarding, landscaping, and camping
Fleeta Turrentine MDiv
Fleeta Turrentine MDiv BCC, Palliative Care Chaplain, Alameda Hospital
Fleeta obtained her Master of Divinity from Morehouse School of Religion, in Atlanta Georgia in 1997. She entered the ministry of chaplaincy after caring for her brother who eventually died from a terminal illness. She is a certified chaplain with the Clinical Pastoral Education, Inc. and the Association of Professional Chaplains. Fleeta believes that through ministry of presence, active and empathetic listening, and examining the human document the patient can be led to spiritual healing and wholeness. She has found that co-journeying with palliative care patients can offer comfort and, in some cases extend one's life. Fleeta has been a chaplain for over 25 years. She finds traveling, listening to jazz, and reading helps keep joy in her life.
Serious Illness Care Team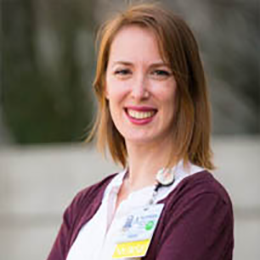 Rachel Witter, RN MSN
Serious Illness Care Coordinator
After working in research and international aid, Rachel found a love for nursing and using compassion to solve problems, and earned her nursing degree from Johns Hopkins University in 2012 and later a Master's in nursing from George Washington University in 2019. Over her nursing career she has had roles in intensive care units, home hospices, teaching undergraduate nursing students on both coasts, and now in bringing palliative care to the people who need it the most. She is passionate about population heath, leadership, and connecting communities.
Claudia Landau, Ph.D MD
Palliative Care Grant Project Manager
Claudia Landau came to AHS in 2008 as Chief of Geriatrics and Palliative Care. She was charged with building the capacity of palliative care and geriatrics. During her tenure she started an inpatient geriatric consult program, an outpatient geriatric consultation clinic, a fall prevention clinic, and stewarded the growth of AHS palliative care from one physician practicing part time to a program with interdisciplinary teams at all hospitals as well as  an palliative care outpatient clinic. She is board certified in internal medicine, geriatric sand palliative care. She also has a Ph.D. in physiology and is an assistant professor of medicine at the UCB-UCSF-Joint Medical program.  She is committed to promoting and practicing a bio-pycho-social-spiritual approach to medical care and advocating for cultural humility and antiracism for her patients.