Taking care of children and loved ones with special needs can be tough. The lack of dentists who will tend to these special needs patients is an additional burden.
Ann Daniel made many calls to find her grandson, Xavier Moore, a dentist. No one would see him because they were not equipped to handle someone with his condition.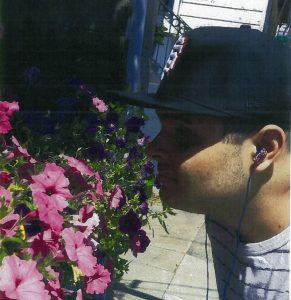 "My grandson is a big guy. Because he's on the autism spectrum he experiences unpredictable behavioral issues. In order for him to do something as simple as get his blood drawn, he has to be put to sleep," said Daniel, a staffing manager at Alameda Health System-Alameda Hospital.
Moore is 20 years old, 225 pounds, 6'1 and he is autistic. He can be triggered without notice which makes it very difficult for him to receive any type of medical exam, including dental.
Most dentist will not examine a patient who can't sit still, can't communicate what's wrong or is prone to sudden outbursts. The Alameda Health System-Highland Hospital Dental Clinic stands by the system's mission of serving all and is one of the only locations in Northern California that offers dentistry to patients who require special assistance. Some patients come from as far as Sacramento for this specialty service.
A study published in the Special Care in Dentistry Journal found that the most difficult barrier to oral healthcare that adult patients with special needs encounter is finding a dentist willing to treat them.
"Our goal is to find a solution for anyone who comes to us for dental care. People think dentists only deal with teeth but we have to consider other factors when treating our special needs patients," said Tim Verceles, D.D.S., staff dentist and director of the AHS Advanced Education in General Dentistry Program.
"We once had a non-verbal patient who was literally banging his head against the wall. We finally figured out he was experiencing a severe toothache due to an infection, but the self-harm was his only way of communicating. Identifying the underlying issue can be challenging but it's our job," said Verceles. "We see patients with a range of health issues including dementia, autism or just very young, very scared children. We strive to adapt to each patient's needs. We always do an initial exam with every patient and some cannot sit still long enough for us to even look at their teeth. If this is the case we partner with our anesthesiologists to sedate them."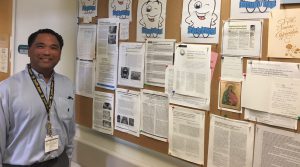 He added this is used when all other options have been exhausted. While the patients are under he tries to do as much care as possible, this can include anything from a regular cleaning, filling cavities, adding sealant or pulling teeth.
The dentists at the Highland Dental Clinic see more than 7,000 patients a year for routine dental care and over 14,000 for oral maxillofacial surgery needs. The oral surgery number is higher since the dental staff often work with the Highland trauma team to help with patients who have issues like broken jaws. The current wait time for a patient to receive care under anesthesia is six months because Highland is one of the few providers for this type of specialty dental service and it is usually only offered one day per week.
As Daniel recalls the treatment Moore received she becomes emotional. "My daughter is a single mom which is already hard, but having a child with autism adds an extra challenge. The care my grandson received from the Highland Dental Clinic was incredible."
Daniel mentioned the next time Moore has a dental appointment other physicians at AHS will also try to perform other needed procedures while he is under anesthesia.
Having a dental clinic in a hospital is not the norm but is very beneficial, Verceles said. "In Europe dentistry is considered medicine. It's not separate like here in the states. Being in a hospital or ambulatory setting is great because it offers more collaboration between dentists and physicians. We are in a unique position to help with a patient's total health and wellness."