Hundreds of AHS patients who are 65 years and older who receive care at our primary care, specialty, dental or behavioral health clinics began receiving COVID-19 vaccine at our vaccination clinics last week. Today, vaccine is being offered at Highland, Eastmont, Hayward, and Newark Wellness Centers.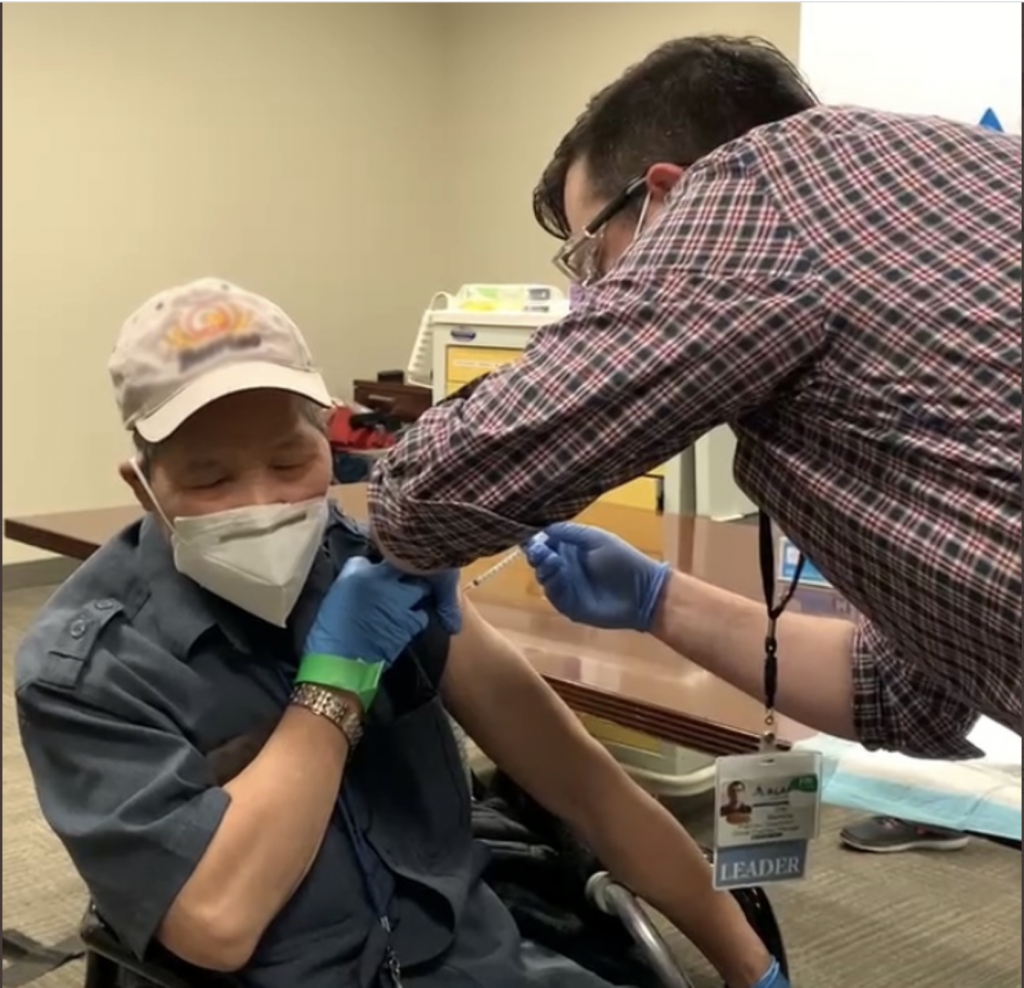 "I am very happy to be receiving the vaccine. I have preexisting conditions and at my age I am vulnerable. I didn't feel any pain and staff were very, very, kind and understanding," said Robert Heilig, AHS patient and Oakland resident.
Eric Mahone, Ambulatory Care Pharmacy Operations Manager shared clinics are open at Highland Hospital and Eastmont, Hayward and Newark Wellness Centers and patients who meet the criteria can make an appointment by calling the Ambulatory Call Center at 510-437-8500.
"It was extremely gratifying to be able to offer COVID vaccine to patients. Since the vaccine was first approved, we have been inundated with request from patients wanting to get vaccinated. It feels good to know we can provide some of our most vulnerable patients with the life- saving vaccine they so desperately need. It was amazing to see how all of our scheduled appointments showed up at our first clinic," he said.
AHS continues to follow guidance from the California Department of Public Health and the Alameda County Department of Public Health to administer vaccine to staff and patients.
Patients eligible to receive vaccine today from AHS are those who receive care in AHS clinics and are:
65 years or older or
Healthcare workers
Information about COVID-19 for patients is available at alamedahealthsystem.org.
Non AHS patients should talk to their health care provider to see if they are eligible to receive vaccine or visit the Alameda County Department of Public Health website for information.