Benny, a 12-year-old Maltese Shih Tzu, began rounding at our Southshore Skilled Nursing facility this month, bringing comfort and smiles to our patients. Research shows that animal-assisted therapy can significantly reduce pain, anxiety, depression and fatigue in people with a range of health problems leading to an improved patient experience.
"I think Benny is fantastic. He made one of the other residents light up today, I've never seen that resident have that type of expression," said Maria, a Southshore resident, who is featured in the photo with Benny.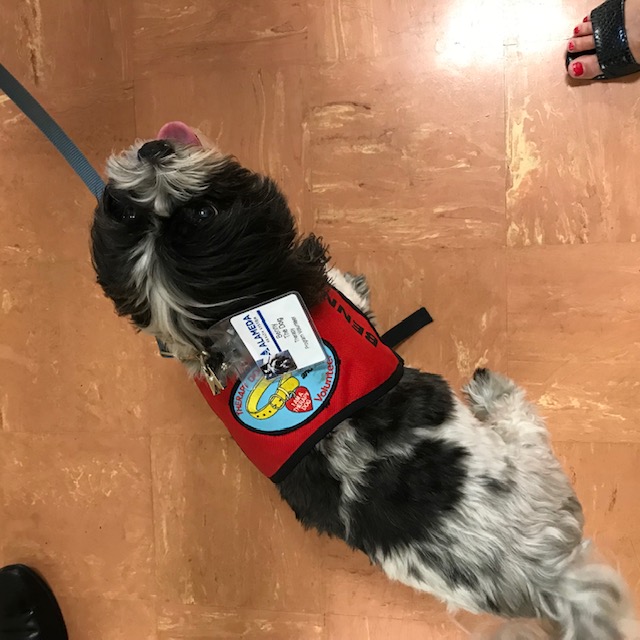 This new program was created by Jason Pokorny, manager of AHS volunteer services. He is working with Bay Area therapy pet organizations that are certified through the American Kennel Club to bring Benny and others to AHS. The pet volunteers have experience working with local libraries, hospitals, hospices and senior centers.
"I've witnessed firsthand the benefits of pet therapy which led me to research best practices and to strategize a way to bring the program to AHS. Southshore is our pilot program and we plan to expand to other facilities soon," said Pokorny.
Animal-assisted therapy is a guided interaction between a person and a trained animal that enhances and complements the benefits of traditional therapy. Site visits occur once a week and usually last about 90 minutes.