Black History Month is a time to honor the triumphs and struggles of African Americans throughout U.S. history. It has been celebrated every February since 1976. This year's theme, Black Health and Wellness, is aligned with our values and beliefs. African Americans have historically endured inequitable treatment at the hands of the American health care system and as the Chief Executive Officer of a health care system dedicated to serving the underserved, I am wholeheartedly determined to effect positive change and do more to ensure equitable care for our Black community. 
I'm proud to share with you some of the ways Alameda Health System (AHS) is honoring Black Health and Wellness, celebrating Black History and addressing health disparities.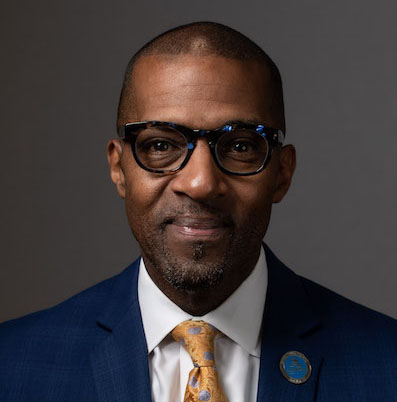 Ambulatory
In partnership with the Quality Improvement team and the Department of Obstetrics, Midwifery and Gynecology, the ambulatory Cancer Collaborative hosted a clinic for cervical pap smear tests on Saturday, January 29 for Black patients and community members disproportionately affected by cervical cancer at our Eastmont Wellness Center. The Cancer Collaborative is composed AHS employees and community members who meet regularly to discuss addressing structural racism and racial inequities in cancer outcomes. The group also reviews AHS' performance on timely follow-up for an abnormal cancer screening tests for Black patients. You can learn more about the collaborative and their goals on a Zoom town hall meeting scheduled for Monday, February 28 at 5 p.m. Information will be available on our intranet. A virtual event was also held the same day as the clinic, inviting Black community members to have an open dialogue with AHS gynecologists about cervical cancer and address any questions, concerns, or fears. 
Black women in the U.S. have higher rates of developing and dying from cervical cancer compared to White women. This injustice is profound, because a Black woman born in 1920, Henrietta Lacks, unknowingly helped advance our understanding and prevention of cervical cancer. To honor Henrietta Lacks and her contribution to medical science you will find posters displayed at AHS' wellness centers and specialty clinics that share her story and how her immortal HeLa cells continue to help scientists understand the fundamentals of human health and disease. A number of t-shirts and pins have also been distributed to staff. Today, the Lacks family advocates to end cervical cancer in honor of Henrietta's legacy to ensure that people everywhere can live full, happy, and healthy lives. I encourage all of you to learn more about Mrs. Lacks, her remarkable contributions and her family's ongoing work to uphold her legacy at https://hela100.org/hela100. 
Family Birthing Center
To foster ongoing dialogue on bias and inequity in patient care, our Family Birthing Center will be hosting a Grand Rounds on February 23 at 11 a.m. with special guest Dr. Robin DiAngelo, author of White Fragility, a book that examines how to have constructive cross-racial interactions. To support this event, we have canceled the Leadership Desktop Chat. Everyone is welcome to attend this Ground Rounds and more information will be available on our intranet. 
Alameda Health System Foundation
Our Alameda Health System Foundation is also hosting an event that will focus on Black birthing stories on February 18. I encourage you to join the conversation with Dr. Joan Wicks, mother of Amanda Gorman, National Youth Poet Laureate, as she shares her birthing story with Dr. Martha Tesfalul. In addition, you'll hear about how our BElovedBIRTH Black Centering program is setting the standard in perinatal care for Black birthing people. Learn more. 
There is more to be done. I do hope you join me in my determination to effect positive change and demand equity for all regardless of race, ethnicity, different abilities, sexual orientation, or family composition. 
We remain committed to our mission of Caring, Healing Teaching and Serving All. 
James