At Alameda Health System (AHS) when we say care for the future, we're talking about being innovators in healthcare and cultivating the minds of our future healthcare leaders. This week 44 students graduated from the AHS HealthPATH internship program and one exceptional student was awarded a $10,000 scholarship.
Hiu Qiao Wu, a senior at Oakland High School, was the recipient of the AHS Oakland Promise Scholarship. This is the third year that HealthPATH has given out this scholarship that is administered by the East Bay College Fund, a partner of HealthPATH. The funds can be used to attend any four-year or two-year postsecondary institution.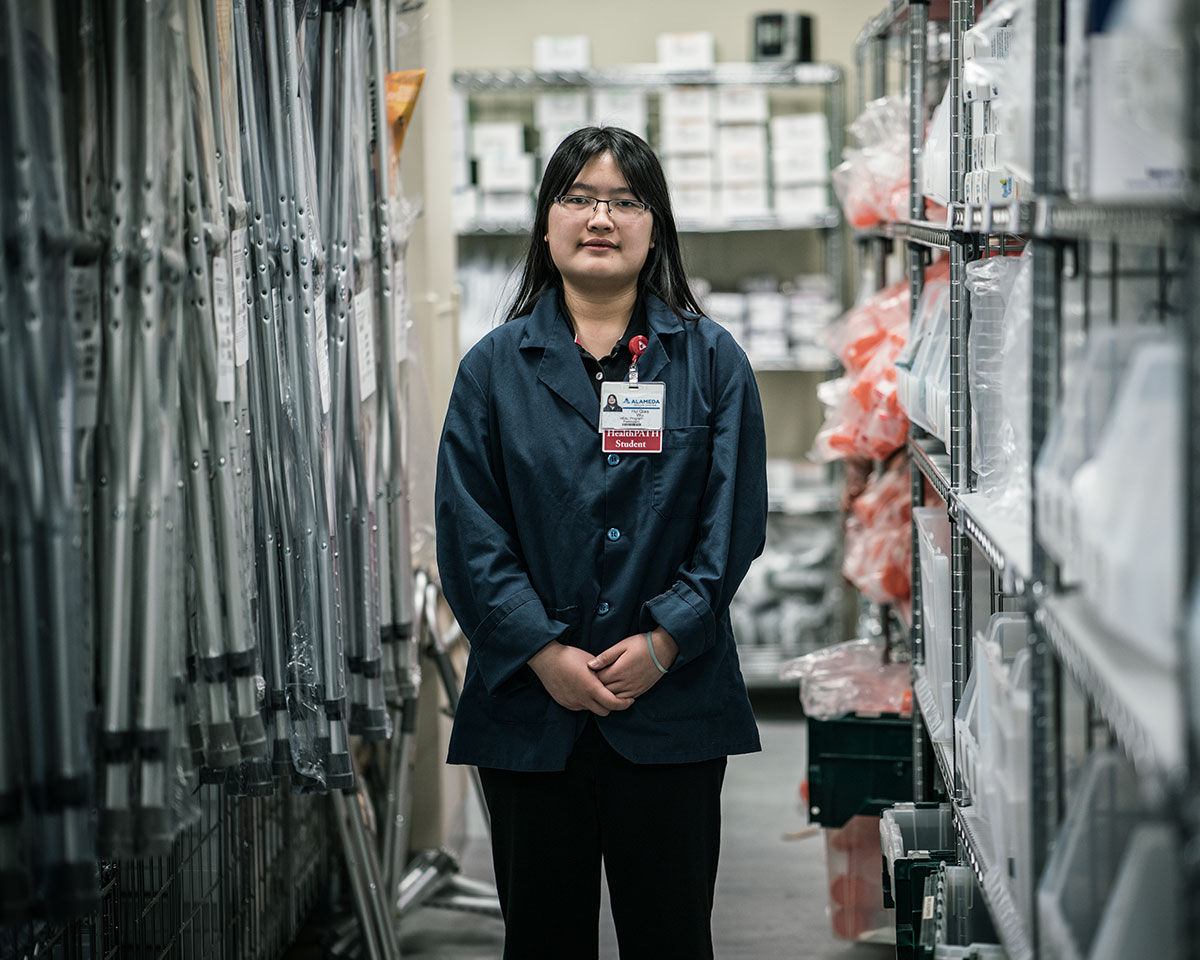 "HealthPATH helps you prepare for the future and learn about yourself. The program helped me develop goals for my future in nursing. My parents decided to emigrate from China to the United States for my education. Even though I applied to this internship on my own, my family has fully supported me this whole time, and I am grateful."
Wu participated in the internship program as an 8th grader. Once she started high school she returned as a HealthPATH volunteer and has operated in this capacity for the past four years. She will be attending UCLA in the fall and plans to pursue her Bachelors in Nursing. Her goal is to come back to Alameda Health System and work as a nurse in the emergency department.
HealthPATH is a workforce development initiative of AHS that exposes young people to career opportunities in the healthcare field while promoting academic excellence and teaching skills for life success. HealthPATH's ultimate goal is to cultivate a pipeline of diverse and culturally competent healthcare workers. For more information about HealthPATH please visit http://healthpath-ahs.org/.