One year ago, Alameda Health System (AHS) in collaboration with the Alameda County Public Health Department (ACPHD) launched BElovedBIRTH Black Centering, an evolution in perinatal care for Black people. It is rooted in antiracism and the birth justice movement.
"We developed BElovedBIRTH Black Centering to combat the crisis of Black birthing people and their babies experiencing pregnancy and birth complications at higher rates," said Wren. "One year later, we want to celebrate the program's success and collective efforts to eliminate racism-based health care disparities, while celebrating and honoring Black birthing people and the Black community."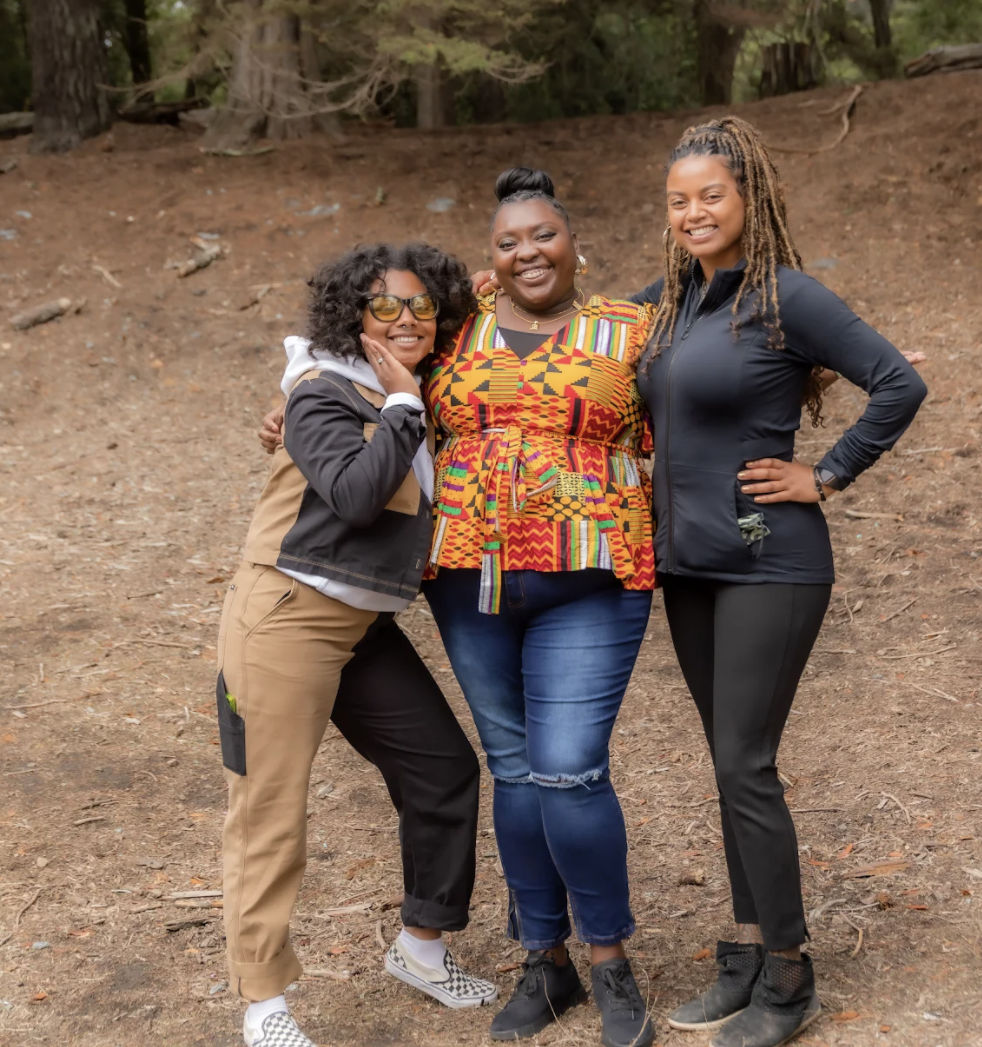 On Saturday, October 23, 2021, Jyesha Wren, Midwife at AHS's Highland Hospital and Co-Founder and Program Director of BElovedBIRTH Black Centering hosted an anniversary celebration at the scenic Joaquin Miller Park in the Oakland hills.
Since the program began, BElovedBIRTH has provided 7 Black Centering groups. A new group consisting of 8-12 participants is launched every two months, allowing for 6 groups a year, serving up to 72 people a year. And the program plans to double that capacity next year with 12 groups, serving up to 144 people. Launched during the pandemic, sessions continue to be held virtually given the ongoing challenges of COVID-19. However, the goal is to bring participants together in person as soon as possible.
Participants in BElovedBIRTH Black Centering cohorts self-identify as Black and have similar due dates. They meet with their all Black care team for their group visits every two weeks for two hours. Group visits are full of fun and interactive activities and discussions, community building, and an individual check-in with a midwife. In addition, participants are provided with care coordination, essential supplies for themselves and baby, a pregnancy photo shoot, and more. And thanks to community partnerships with Mandela Partners and Mothers for Mothers Postpartum Justice Project, they receive fresh produce in pregnancy and restaurant prepared meals for 6 weeks postpartum.
The BElovedBIRTH Black Centering program was made possible through the California Department of Public Health's Perinatal Equity Initiative and the federal Healthy Start program. The program is led by AHS Black midwives and ACPHD staff in collaboration with Black family support advocates, lactation consultants, doulas and OB-GYNs.
BElovedBIRTH Black Centering illustrates that health care can be innovative, responsive and culturally attuned to the needs of individuals, families and the community. "Participants in the BElovedBIRTH program not only feel respected and listened to but cared for and supported holistically," said Anna Gruver, director of the Maternal, Paternal, Child and Adolescent Unit at ACPHD.
"The success of BElovedBIRTH Black Centering shows other providers and health care systems that they can invest and replicate this approach to change our Black maternal and infant mortality crisis," said Gruver.
This anniversary is a testament to the tireless dedication and commitment by the BElovedBIRTH Black Centering team and our partnership with ACPHD to ensure black mothers, babies and families are healthy and supported on their birth journey.
"Black centering is consistent with AHS's commitment to promote maternal child health and wellness for all women in our community," said Dr. Kevin Smith, department Chairman of Obstetrics and Gynecology.
Visit BElovedBIRTH Black Centering for more information.
Visit AHS's Family Birthing Center for more information.