This Black Maternal Health Week (#BMHW20) we want to sound the alarm and raise awareness to the disparities in black maternal health and share what Alameda Health System (AHS) is doing to help address these disparities in maternal health.
The black community is facing a health crisis that isn't gaining enough attention.
Black people in the United States are experiencing alarmingly high rates of birth complications. African-American women, regardless of income or lifestyle, are dying from preventable pregnancy-related complications at three to four times the rate of non-Hispanic white women and Black babies are significantly more likely to be born too small or too soon, and not survive their first year of life. These are heartbreaking statistics that require our urgent attention.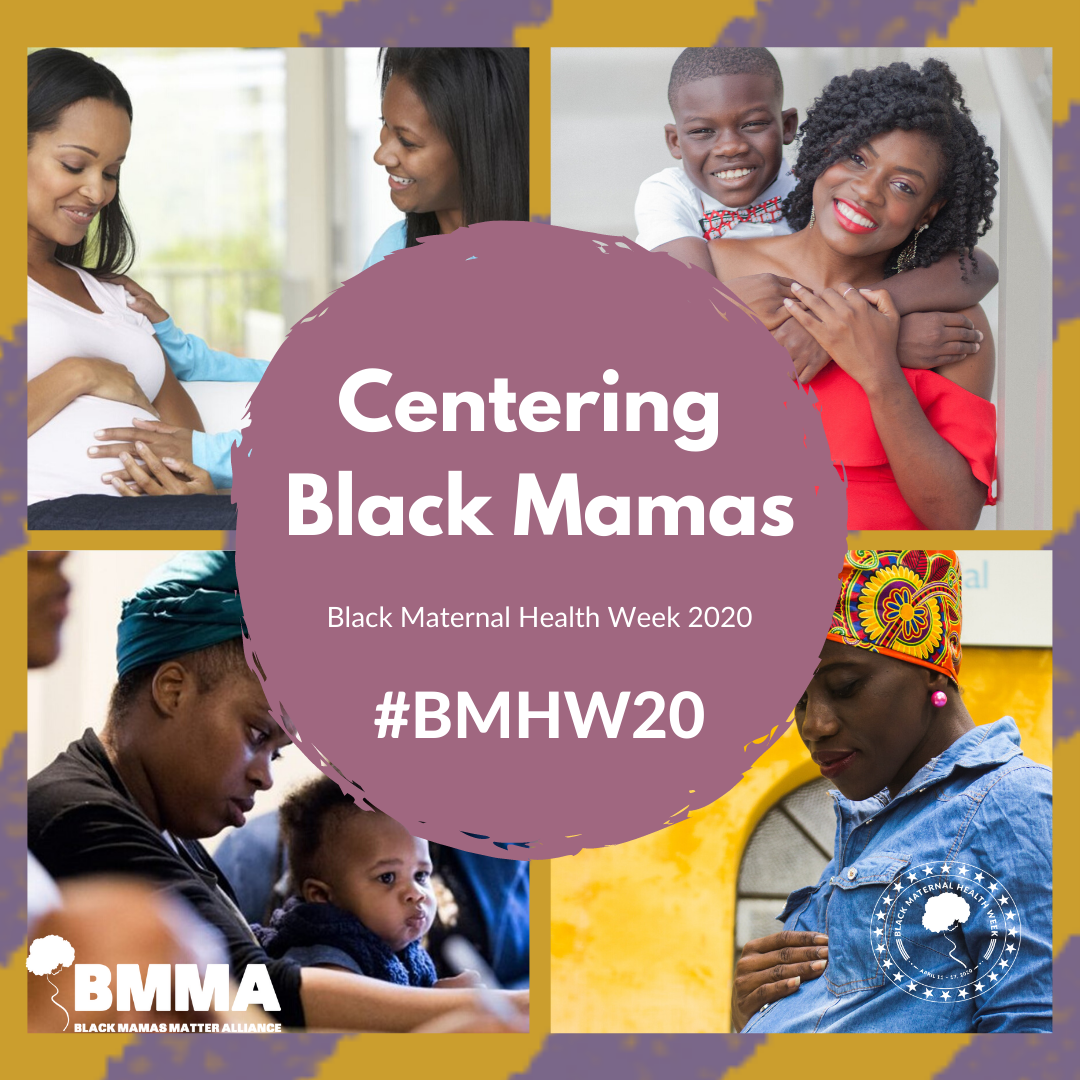 BMHW takes place every April 11 -17th and was founded and led by the Black Mamas Matter Alliance to amplify the voices of black mothers and bring awareness to the plight of black maternal health and mortality.
"It's an unconscionable crisis. Every day black mothers and babies experience preventable morbidity and mortality due to racism-based disparities. We know that race isn't biologically real. It's a socially constructed label. So we know that these higher rates of complications aren't due to Black people's genetics. They are the result of racism," said Jyesha Wren, Certified Nurse Midwife at Highland Hospital.
According to Wren, the evidence is clear that racism within and across all levels of society, not race, is the root cause of these disparities in birth outcomes. Both structural racism as well as implicit bias and discrimination in the healthcare setting put Black birthing people at increased risk for complications.
According to Dr. Kevin Smith, Chairman of the Department of Obstetrics and Gynecology, AHS' African-American patients in East Oakland are especially at risk for poorer health status related to the social determinants of health as they live in an area that is considered a "Materno-toxic zone".
"Materno-toxic zones are areas where socio-environmental factors make it unsafe to be pregnant or parenting. Regrettably, many of our African-American patients in East Oakland are struggling with issues of food insecurity, income and housing instability, lack of or underemployment, under-resourced schools, stress and depression, fragile family structures, and exposure to violence in their neighborhoods and homes. We know all these factors lead to poorer health outcomes," said Smith.
Smith said AHS is addressing disparities in Black maternal health through their new CenteringPregnancy Program called BElovedBIRTH Black Centering: Group Perinatal Care by, for, and with Black People. This program will provide holistic, culturally attuned and racially concordant group care to Black birthing people in Alameda County. The Centering model of care groups 8-12 women with similar due dates who meet for two-hour group visits throughout their pregnancy and into the early postpartum period. According to Smith, the group approach leads to better clinical outcomes and participants receive significantly more time with health care providers. In the fall, AHS plans to launch BElovedBIRTH Black Centering at its Eastmont Wellness clinic.
"If everything goes well with COVID-19 we can anticipate launching the Black Centering program in the fall. The literature tells us that racial and cultural concordance between patients and providers is associated with improved access to care, higher quality of care, and better communication during visits. Black Centering offers us hope and we are excited to be able to introduce it at AHS," said Smith.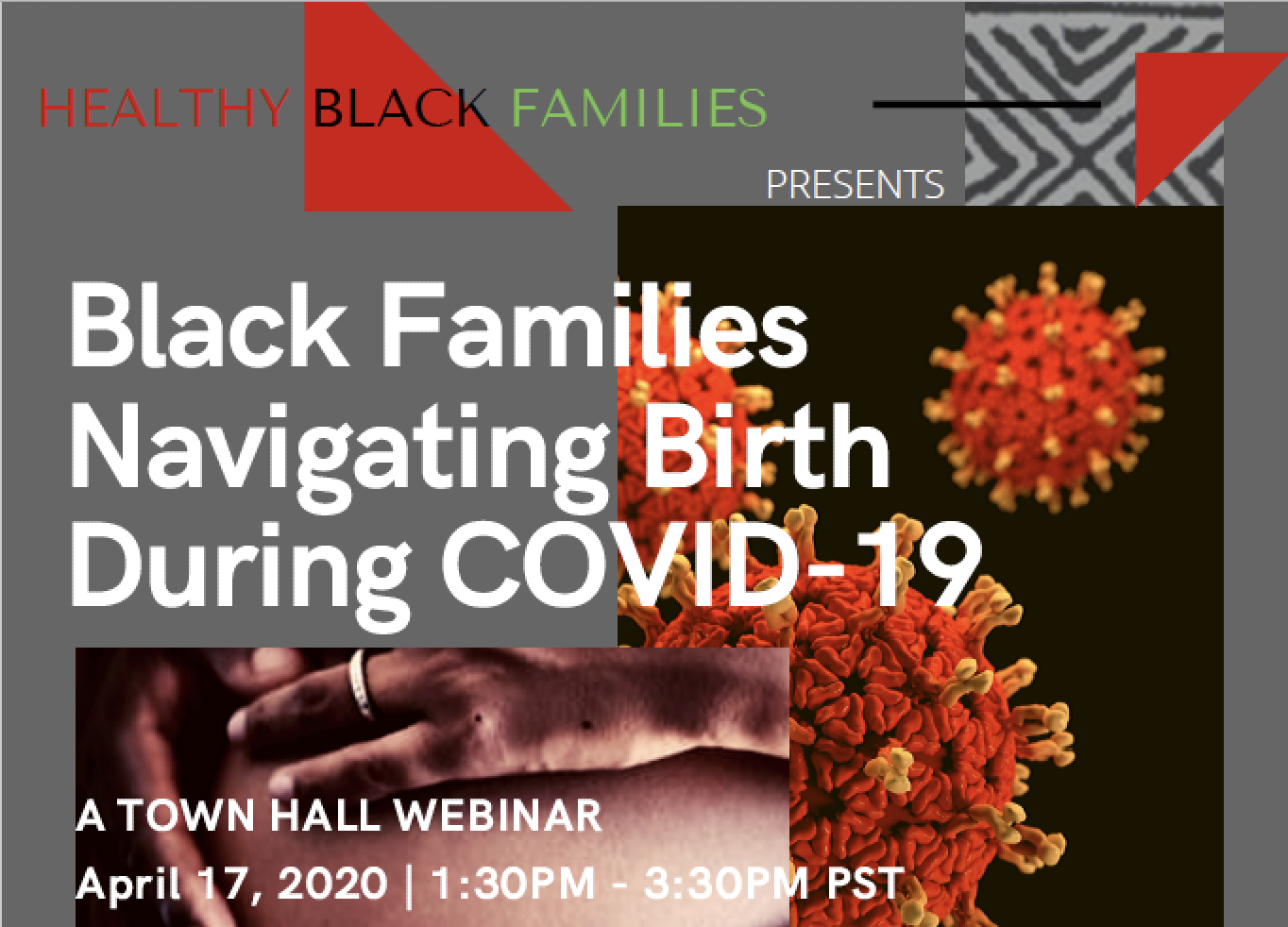 During BMHW there are several events and forums to attend. Wren will be participating in the Black Families Navigating Birth During COVID-19 taking place April 17, from 1:30 p.m. to 3:30 p.m. The panel discussion includes frontline midwives, doulas, and nurses weighing in on the current conditions surrounding birthing in the midst of this pandemic. Pre-registration is required.