With warm weather approaching, and as COVID-19 related restrictions on daily activities begin to lift, Alameda Health System reminds residents to take precautions to stay safe this summer by getting vaccinated.
"It's important to understand COVID-19 continues to spread in our communities and not everyone is fully vaccinated. While we want everyone to go out and enjoy fresh air, we're not out of the woods yet and we should continue to take steps to protect each other. Getting vaccinated is an effective way to do just that," said Dr. Mini Swift Alameda Health System (AHS) physician and COVID-19 Vaccine Taskforce lead.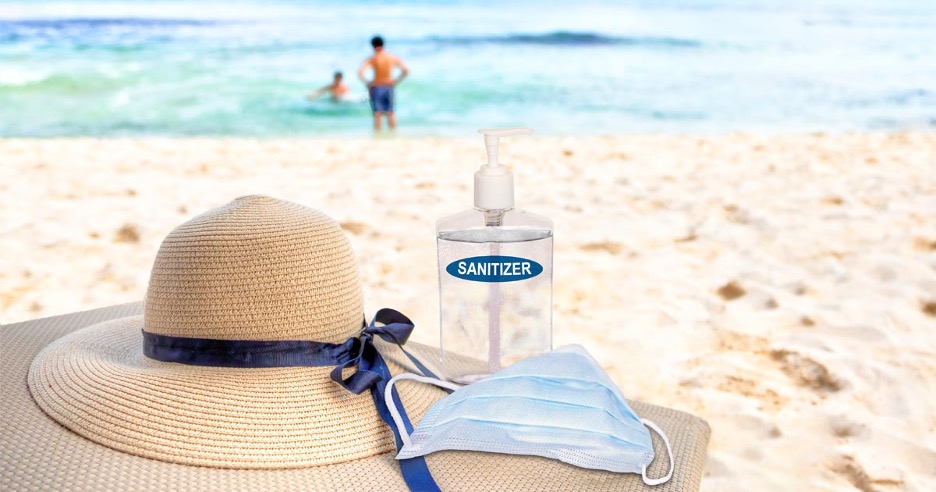 Swift said travelling outside of the Bay area can increase a person's risk of becoming infected with COVID-19 or spreading the disease to loved ones when they return. Both the California Department of Public Health (CDPH) and the Alameda County Public Health Department (ACPHD) are recommending against recreational travel for those who are not fully vaccinated.
"While being nearly 100% protected from being hospitalized due to COVID is the best incentive we have for vaccination, being able to travel is also a plus, not to mention many summer camps, universities and colleges are now requiring the vaccine. At AHS we continue to offer vaccine free of cost to anyone 12 and older and we encourage everyone to get vaccinated if they haven't done so already," said Swift.
AHS offers vaccines to patients who are 12 and older and currently receive care in any AHS outpatient clinic (primary care, specialty, dental, or behavioral health). Appointments can be scheduled by calling 510-437-8500 or on MyAlamedaHealth, their electronic health record portal. Walk-ins are welcome at the Highland COVID-19 vaccine clinic Monday through Friday 8:30 a.m. to 1 p.m.
"I do want to caution parents that we may see an increase in demand for COVID vaccine as we get closer to August and back-to-school. With the pandemic, well-child visits for many children were disrupted leaving some children behind on their vaccinations which may result in a rush, so don't wait to vaccinate," said Swift.
According to the Centers for Disease Control and Prevention, the COVID-19 vaccine and other vaccines can now be given on the same day (known as "co-administration") as other vaccines and there is no need to wait 14 days between vaccine administration.
"As health care providers we want our patients to be protected from all diseases not just COVID. Being able to administer all the vaccines they need at once is convenient. We know many of our patients struggle with transportation and this way they only have to make one trip," said Swift.
Transportation assistance is available for patients looking to get to a COVID-19 vaccine clinic.
In a partnership with the White House, Lyft and Uber are giving out codes for free rides to vaccine appointments up to $15 dollars each way. The offer begins May 24 and goes until July 4.
The city of San Leandro is providing free on-demand rides to vaccine appointments in Alameda County from the city's FLEX RIDES program to any San Leandro resident aged 60 or older. San Leandro residents can call 510-577-3462 or email SLRec@sanleandro.org to join the FLEX RIDES program.
Caltrain is also offering free rides to vaccination appointments for those who live or work in San Francisco, San Mateo, and Santa Clara counties with proof of vaccine appointment or a vaccination card.