The Executive Leadership Team is charged by the Board of Trustees to provide leadership and organizational management in operations, mission integration, finance and support services, and strategic direction of the organization.
James E.T. Jackson is the Chief Executive Officer for Alameda Health System.
In this role, James oversees an integrated public health care system of five hospitals and four wellness centers with over 800 beds and 1,000 physicians. Prior to working at Alameda Health System, he worked at Seton Medical Center where he served as the Chief Operating Officer for Seton Medical Center and Seton Coastside in Daly City, part of the Verity Health System
James has a BA in Economics from Morehouse College, and a Masters in Public Health from U.C. Berkeley. He serves on the boards of the California Association of Public Hospitals, the Alameda Alliance, America's Essential Hospitals Strategic Planning Committee, the California Hospital Association and SF CARD.
Dr. Akileswaran is a Board Certified Obstetrician Gynecologist, most recently serving as the Vice Chair of Obstetrics and Gynecology at Alameda Health System, where she has been on staff for 5.5 years.
Dr. Akileswaran received her BA in Community Health, magna cum laude, from Brown University and went on to obtain her MD and MBA degrees at Harvard Medical School and Harvard Business School, respectively. She completed her residency training at UCSF, where she spent time at county facilities such as Zuckerberg San Francisco General. It was there that she cemented her commitment to working in safety net health systems.
Prior to her leadership tenure at AHS, Dr. Akileswaran was a physician entrepreneur, cofounding a venture-backed digital health company called Cleo, which allows working families to access health and wellness support towards better family health. Dr. Akileswaran helped build the business and team and ran operations for the first three years. Cleo is a global employee benefit at companies like Salesforce, eBay, and PepsiCo.
At AHS, Dr. Akileswaran has been overseeing Ambulatory operations for Ob/Gyn – over the last year, she has led efforts to double clinic volumes, reduce no show rates by 50%, implement team-based care, and develop innovative routes for our patients to access care.
She previously worked at McKinsey & Company, was a Fulbright Scholar, a Paul and Daisy Soros Fellow, and completed the California Healthcare Foundation Leadership Fellowship.
Mark Amey is the Chief Information Officer for Alameda Health System.
In this role, Mark oversees all Information Services including technology infrastructure, cyber security, application implementation and support, informatics, business intelligence, and digital transformation.  He is also responsible for clinical engineering, the enterprise project management office (ePMO), and project governance for AHS.
Mark has more than 25 years of experience in the field of healthcare IT including a strong track-record of aspirational vision setting and strong operational leadership to execute the needed digital transformation. Prior to working at Alameda Health System Mark has worked for a variety of academic, faith-based, and community-based healthcare systems.  Most recently he was the Associate CIO for the University of California San Diego and Irvine Health campuses.
Mark has an undergraduate degree in management with an emphasis in finance from Andrews University and a master's in business administration with a focus in healthcare from La Sierra University.   
Marilyn is the Chief Compliance Officer for Alameda Health System.
In this role, Marilyn oversees Corporate Compliance, Privacy, Internal Audit and IRB.
Prior to working at Alameda Health System, she worked at Sutter Health as a Compliance Officer for hospitals and the valley medical foundation.  Prior to Sutter Health, Marilyn worked at Kaiser Permanente in leadership roles including Interim Compliance Officer for the Central Valley.
Marilyn has a MBA in Healthcare Management from California Coast University. She is certified in Healthcare Compliance and Healthcare Privacy Compliance.   Marilyn serves on the board of Give Every Child a Chance, a non-profit program that provides safe and fun before and after school mentoring and tutoring programs in San Joaquin County.
Tangerine Brigham is the Chief Administrative Officer, Population Health for Alameda Health System.
In this role Tangerine oversees Community Health, Medical Management, Program Planning and Finance, Public Affairs and Community Engagement, and Value Based Care.
Prior to working at Alameda Health System she worked at the Los Angeles County Department of Health Services where she served as Deputy Director, Managed Care Services.
Tangerine has a Master of Public Policy degree from University of California, Berkeley and a Bachelor of Arts degree in Economics from the University of California, Los Angeles.  She earned her Lean Sigma Six Green Belt Certification from the University of Michigan.  She serves on the board of the Housing Accelerator Fund.
Patty Espeseth is the Chief Administrative Officer for Behavioral Health in the Alameda Health System.
In this role, Patty oversees John George 70 bed Psychiatric Hospital, Psych Emergency Services, and the Outpatient Behavioral Services at High Land and Fairmont which includes the Partial Hospitalization Programs, Intensive Outpatient programs, Outpatient Clinics, and Wellness Clinics: Steppingstones Wellness at the Fairmont campus and Community Connections at Highland.
Over her 30 year career serving people with severe mental illnesses, Patty has overseen InpatientAdult and Gero-Psych programs and outpatient behavioral health services in Oakland, San Francisco, Castro Valley, Union City and most recently helped open and was Administrator of a Geriatric Psych Unit, serving 39 counties in California, at Seton Medical Center in Daly City.
Patty is a Licensed Marriage and Family Therapist and holds a Master of Science in Counseling from San Francisco State University.  She completed her Bachelor of Science in Music Therapy and Cello Performance at the University of The Pacific in Stockton CA. She is a member ofNAMI (National Alliance on Mental Illness) California and has hosted a NAMI family support group for over 20 years. Patty serves as Vice President on the Board of NAMI Alameda County.
Richard Espinoza is the Chief Administrative Officer of Post-Acute Services for Alameda Health System.
In this role, Richard oversees the Sub-Acute and Skilled Nursing facilities, Acute Rehabilitation Unit and systemwide Inpatient/Outpatient Rehabilitation Services.
Prior to working at Alameda Health System he worked at Alameda Hospital where he served as the Director of Long-Term Care Operations and was a member of the Hospital Executive team.
Richard has degrees in Rhetoric and Legal Studies from the University of California, Berkeley and is a California Licensed Nursing Home Administrator. He serves on the California Hospital Associations Post-Acute Advisory board and is an America's Essential Hospitals Fellow.
Mark Fratzke is the Chief Operating Officer for Alameda Health System.
In this role, Mark oversees the operations of all hospitals and clinics within Alameda Health System.
Prior to working at Alameda Health System Mark worked at Seton Medical Center and Seton Coastside Hospital where he served as the Chief Executive Officer.  Prior to serving as CEO at the Seton Hospitals, Mark was the Area Manager/Senior Vice President for Kaiser East Bay.  He also served at the Mayo Clinic for 20 years in varying capacities, and most recently as the Chief Operating Officer for Mayo Clinic's Southwest Minnesota region.
Mark has a degree in Bachelor of Nursing degree from Winona State University, and Masters of Hospital Administration from the University of Minnesota, and a Doctorate of Nursing Practice from Rush University.
Mario Harding is the Chief Administrative Officer, Community Hospitals for Alameda Health System.
In this role, Mario oversees hospital operations at Alameda Hospital and San Leandro Hospital.  In addition, he serves as the Acting Vice President of System Support Services overseeing Facilities & Engineering, Environmental Services, Food & Nutrition Services, Security & Parking and Supply Chain.
Prior to working at Alameda Health System, he worked at Denver Health where he served as theAssociate Chief Operating Officer.
Mario has a degree in Healthcare Administration from Washington University in St. Louis, MO, and a bachelor's degree in Zoology from the University of Tennessee in Knoxville. He is a Fellow of the American College of Healthcare Executives and serves on the board of the Alameda Chamber of Economic Alliance and the San Leandro Chamber of Commerce.
Lorna Jones-Henry, CHRO Alameda Health System.
In this role, Lorna oversees Talent Acquisition, Employee Health, Total Rewards, HealthPath, Volunteer Services, HRIS, Organizational Learning & Effectiveness, People Operations, Service Center, and Compensation.
Prior to working at Alameda Health System PeaceHealth in the Legal Department as the
System Director of Labor & Caregiver Relations for PeaceHealth. PeaceHealth is a not-for-profit health care system with 29,000+ employees with ten hospitals, medical clinics, and laboratories located in Alaska, Washington, and Oregon. Ms. Jones oversaw the employee and labor relations issues for twenty-four collective bargaining agreements, eighteen thousand caregivers, and eleven hundred physicians. In addition, she developed and implemented a Diversity, Equity, and Inclusion training program, Values at Work.
Before this role, Ms. Jones was the Principal for the Judicial Council of California and the California Supreme Court. In that role, she oversaw a team that provided strategic guidance to the California Courts, including collective bargaining, Employee Relations, Learning and Development, and Safety.
Lorna earned her Juris Doctorate from McGeorge School of Law, Sacramento, California.
Alice Kinner is the Administrative Director of Public Affairs and Community Engagement for Alameda Health System.
In this role, Alice oversees corporate communications, marketing, digital communications, crisis communications, media relations, public relations, community engagement, and government relations.
Prior to working at Alameda Health System, she worked at the Department of Health and Human Services where she served under the Director leading strategic planning, high-profile initiatives, employee engagement, and communications. At the beginning of COVID-19, she worked for the East Bay Regional Park District and was instrumental in shaping public health policy to ensure access to nature for all.
Alice has a master's in public health from the University of New South Wales in Sydney Australia and a Bachelor of Science in Biopsychology from the University of California at Santa Barbara.  She also has leadership certificates from the Dominican University of California and the University of California, Berkeley.
Ro received her Bachelor of Science in Nursing from Sonoma State University and went on to receive two master's degrees: a Master of Science in Nursing Leadership and a Master of Business Administration with a concentration in Finance. In 2017 Ro completed her Doctorate Degree in Nursing Practice.
Ro is a member of the California Nurse Leaders Association, a member of the American College of Healthcare Executives, and a member of the Association of Nurse Executives.
There are many key accomplishments Ro has had in her career thus far including most recently completing the Nurse Scholars Academy Nurse Executive Fellowship program via Kaiser Permanente and becoming a Caritas Coach through the Jean Watson Caring Science Institute.
Ro, formerly,  was the Chief Nursing Executive (CNE) at Kaiser Permanente San Leandro Hospital. Prior to this she was an Associate CNE with Kaiser Permanente after successfully completing a Nurse Executive Fellow program within Kaiser Permanente. Other roles Ro held within Kaiser Permanente include Surgical Services RN Director, Clinical Adult Services Director, and Department Manager of Medical Telemetry. Prior to her work with Kaiser Permanente, Ro was the Manager of Infection Prevention for John Muir Health in Walnut Creek.
Kimberly Miranda, Alameda Health System Chief Financial Officer provides direct oversight and administration of the financial services division, including policies, procedures and plans and ensuring the financial viability of the organization.
With a strong background in California managed care, she will play a key role in advancing the AHS strategic vision that promotes wellness, eliminates disparities and optimizes the health of diverse communities served while developing and implementing innovative opportunities to ensure sound fiscal performance.
Ms. Miranda brings over 25 years of experience in healthcare finance having served as the Vice President of Financial Operations at John Muir Health System and Chief Financial Officer of Redwood Regional Medical Group. Additionally, she has served on governing boards providing health and social services to healthcare clinics, assisted living centers and homeless shelters.
Education
Master of Public Health and Health Services Administration from the University of San Francisco and a Bachelor of Science in Business Administration with an emphasis in Accounting from California State University in Sacramento, CA.
Felicia Tornabene, MD, FACHE is the Chief Medical Officer for Alameda Health System.
In this role, Dr. Tornabene oversees Physician Services, Quality, and Medical Staff Services.
Prior to working at Alameda Health System as the Chief Medical Officer, she worked at AHS as the Associate Chief Medical Officer. Prior to AHS, she worked at Contra Costa Health Services where she served as the Hospital Medical Director.
Dr. Tornabene has a Doctor of Medicine, Bachelor of Science, and Bachelor of Arts from theUniversity of California, San Diego. Dr. Tornabene is an alum of the California Health Care Foundation's leadership fellowship, America's Essential Hospitals' inaugural cohort of the Essential Women's Leadership Academy, and became a Fellow of the American College of Healthcare Executives in 2022. Dr. Tornabene serves on the Board of Directors of Alameda Health Medical Group and the East Bay Foundation for Graduate Medical Education board.
Ana Torres is the Vice President for Quality for Alameda Health System.
In this role, Ana oversees Patient Safety, Quality Analytics, Quality Outcomes, Regulatory Affairs, Infection Prevention and Simulation Center.
Prior to working at Alameda Health System, she worked at Verity Health where she served as the System Director of Quality.
Ana has an MPH from UCLA. She is a member of NAHQ and is certified in Quality, Patient Safety, Joint Commission and Healthcare Accreditation.
The Board of Trustees is charged with the governance of Alameda Health System. Trustees are appointed by the Alameda County Board of Supervisors.
For more information or to contact the Board of Trustees please contact the the Clerk of the Board at COB@alamedahealthsystem.org or 510-535-7515.
To submit a Claim to the Board of Trustees complete the Claim Form, found HERE. You may mail the completed Claim Form and any relevant documents to the address listed on the Claim Form, or you may email them to rogonsalves@alamedahealthsystem.org.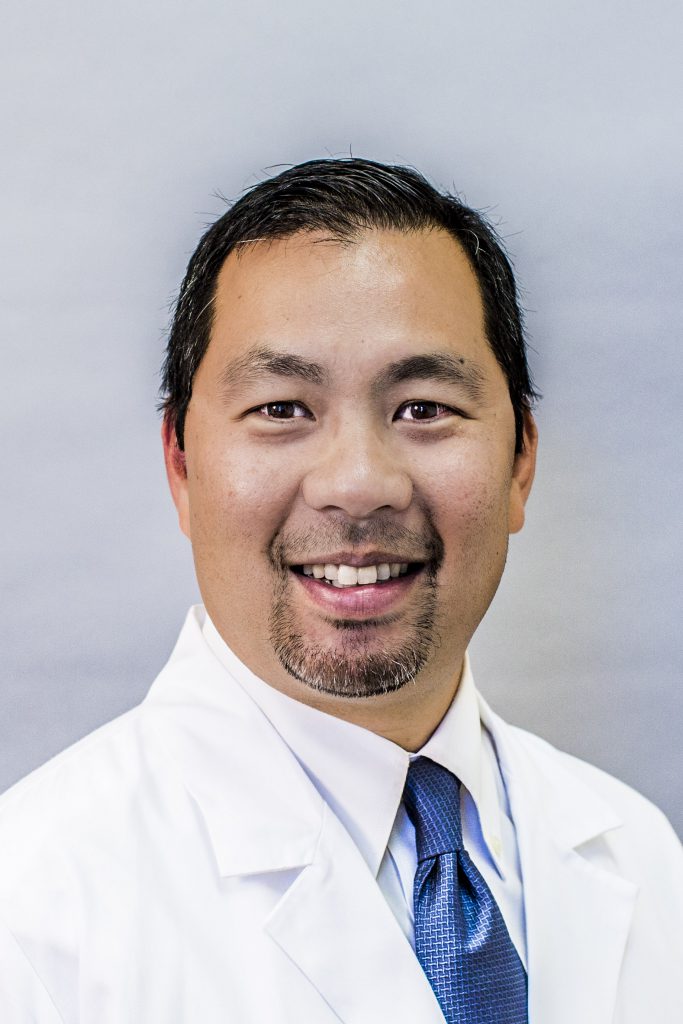 Dr. Taft Bhuket is the Chief of Gastroenterology & Hepatology and the Director of the Endoscopy Unit at Alameda Health System's Highland Hospital. Since joining the Alameda Health System Medical Staff in 2008, Dr. Bhuket has served the organization in a variety of committee and leadership roles, including a 6-year service term as Vice Chief/Chief/Immediate Past Chief of the Medical Staff. Dr. Bhuket is a highly respected clinician-educator with clinical interests in colorectal cancer, gastrointestinal bleeding, and complications of liver disease. While at AHS, his colleagues and trainees have honored him with the 2014 AHS Physician of the Year Award and 5 Teacher of the Year Awards.
Dr. Bhuket holds an undergraduate degree from the University of Texas at Austin (BA, History) and he is a graduate of the University of Texas Southwestern Medical School in Dallas. Dr. Bhuket completed his Internal Medicine residency at UT Southwestern/Parkland Hospital and his Gastroenterology fellowship at the University of Michigan where he served as Chief Fellow.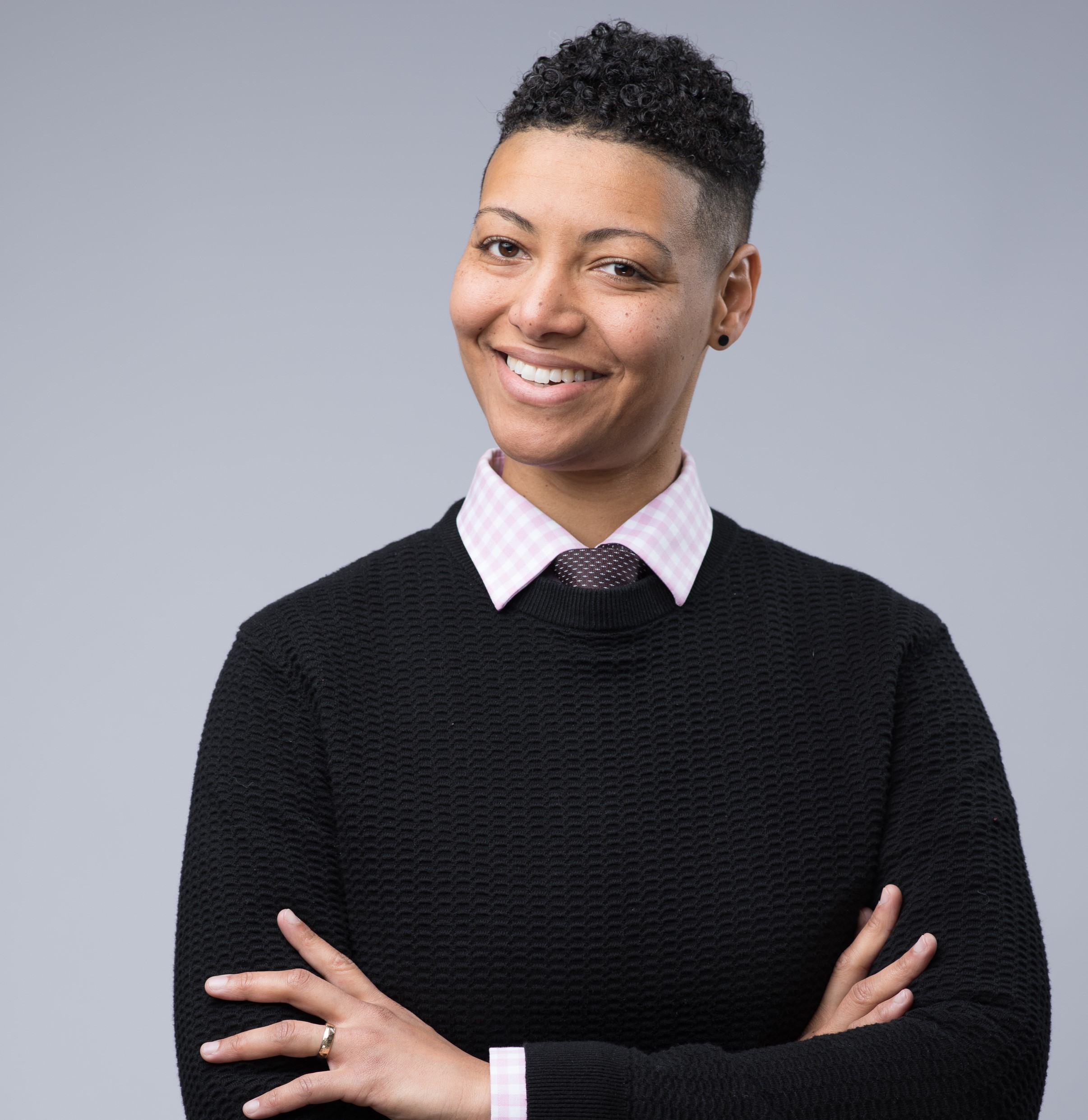 Jennifer Esteen is a dedicated public servant, social justice advocate and psychiatric registered nurse working for the San Francisco Department of Public Health for more than a decade. In her role as a nurse, Jennifer has served the most vulnerable adults in San Francisco. Those who have been directly affected by the impact of poverty, marginalization and oppression. Jennifer was educated at Loyola University New Orleans and Samuel Merritt University in Oakland and has taught as an adjunct nursing instructor in the Bay Area, to help educate the nurse leaders of tomorrow. Jennifer was appointed by the San Francisco Board of Supervisors to serve as a member of the the Housing Conservatorship Working group in San Francisco, she also serves on the Eden Area Municipal Advisory Council, and was appointed by Alameda County Board of Supervisor, Nate Miley. Jennifer is working as the Vice President of Organizing for SEIU 1021, serves on the SEIU 1021 Executive Board and previously held a position as a board member of the Jewish Youth for Community Action.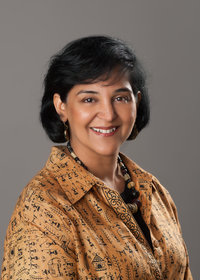 Kinkini is a strategist, collaborator and network weaver, passionate about cultivating relationships of trust and radical reciprocity and convening change agents across sectors, issues and identities to engage the deepest conditions of systems change. She brings over two decades of leadership in clinical and public health practice and policy advocacy to catalyze solutions rooted in intersectional justice. She is the Founder and Principal of Sage Transformations, and partners with government, philanthropy, academia, social movements, communities, nonprofit organizations and corporations to bring about the organizational and leadership transformations necessary to advance social, health, education and economic justice. Her expertise involves working in the interstitial spaces between sectors as she believes that is where the greatest potential for transformations lie.
Kinkini is the President of the Board of Trustees of Alameda Health System, a $1.3B enterprise, guiding the anchor institution's diverse, multi-objective, patient and community-centered efforts to push upstream with cultural, structural and system-wide transformations to advance health equity and justice. She leads a number of governance imperatives with the Board Executive team, and is the liaison to AHS' Health Equity Diversity and Inclusion steering committee advising efforts to operationalize equity in every element of AHS' functioning and build a seamless, integrated, equitable continuum of care across the life course.
As the Director of Coalitions at the United States Breastfeeding Committee (USBC), she guided USBC's coalition building and Collective impact initiative to improve public health and healthcare services, and to shape and advance policy for birth and first food justice. Kinkini co-led USBC's DEI, belonging, and justice journey, supporting shifts in organizational cultures, structures and norms, and building strategic partnerships with social justice movements to advance racial justice and health equity in maternal and child health. At the California WIC Association, her role involved cultivating partnerships, stewarding networks, and designing convenings and communities of practice to advance policy, systems and environment changes at local, state and national levels on a range of issues impacting the health and economic well-being of children, women and birthing people, families and communities.
As the Director of Community-Centered Design and Network in the Education Initiative of the Chan Zuckerberg Initiative (CZI), a philanthropy with a Whole Child approach to student success, Kinkini managed a significant portfolio of partnerships and grants that eliminated silos between research, practice, grassroots movements, youth, families, communities, and policy advocacy. Within the CZI team, she facilitated adopting a social movement orientation and network leadership mindsets, deepening praxis and practice for intersectional approaches. She continues to advise Philanthropies to practice values-aligned solidarity economics, and re-imagine their roles by building accountabilities for respectful, responsive, restorative, regenerative and just transitions of capital, power, resources and economic control to communities.
She is a Past President of the Board of Building Futures, which emphasized programs and services to end homelessness and family violence among women and families with children. Kinkini is in a multi-year community of practice convened by the Seventh Generation Fund for Indigenous Peoples with Indigenous and non-Indigenous social and organizational change practitioners working globally in philanthropy, health, higher education, gender and economic justice, to deepen and amplify our learning and practices to support, sustain and rebuild Indigenous values, practices and relationships to advance ecological justice.
Fortunate to belong in a beloved global community of practitioners, Kinkini is committed to cultivating conditions which center the wisdom, leadership and decision making power of marginalized individuals and communities, and build leaderful ecosystems that advance new narratives and co-create just futures. With a deep, personal conviction of the interconnectedness of destinies, she strives every day to facilitate and actively support the convergence of people, movements, and sectors.
Recently retired, Alan Fox was a career finance executive in the healthcare and health sciences industry.  For 26 years he served as a hospital chief financial officer, first with Alta Bates-Summit Medical Center in Berkeley/Oakland, Sutter Health affiliates, and later with Saint Francis Memorial Hospital and St. Mary's Medical Center in San Francisco, Dignity Health affiliates.  Prior to that he was with Bio-Rad Laboratories in Hercules, California.  Mr. Fox received his MBA at the Haas School of Business at UC Berkeley.  He and his wife Diane live in Oakland and have three grown children.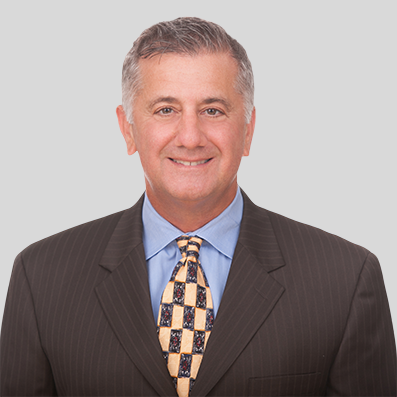 Sblend'spractice focuses exclusively on real estate, commercial, and finance matters. He assists his clients nationwide with real estate, land use, commercial negotiations, bankruptcy, and insolvency.
Sblend has negotiated land use entitlements in the Bay Area for a couple of decades with an emphasis in public assistance financing, development agreements, and specific plans.
Sblend actively networks with organizations that enhance his service to clients. He is Hoge Fenton's delegate to MackrellInternational, one of the world's premier associations of independent legal firms. "Our clients' trust extends to assisting them in their ventures outside of California. Our Mackrellmembership allows us to provide them with a ready platform throughout the world. Now we can seamlessly assist our clients in San Jose, California and San Jose, Costa Rica." –Sblend Sblendorio.
He has negotiated hundreds of business acquisitions and dispositions, real property transactions and work-outs for businesses, developers, commercial landlords, and commercial lenders, and has negotiated the sale, lease, and financing of over a billion and one-half dollars of business assets and real property.
Sblend was named Northern California Super Lawyer in 2012, 2016, 2017, 2018, 2019, and 2020. Each year, no more than five percent of the lawyers in the state are selected by the research team at Super Lawyers to receive this honor.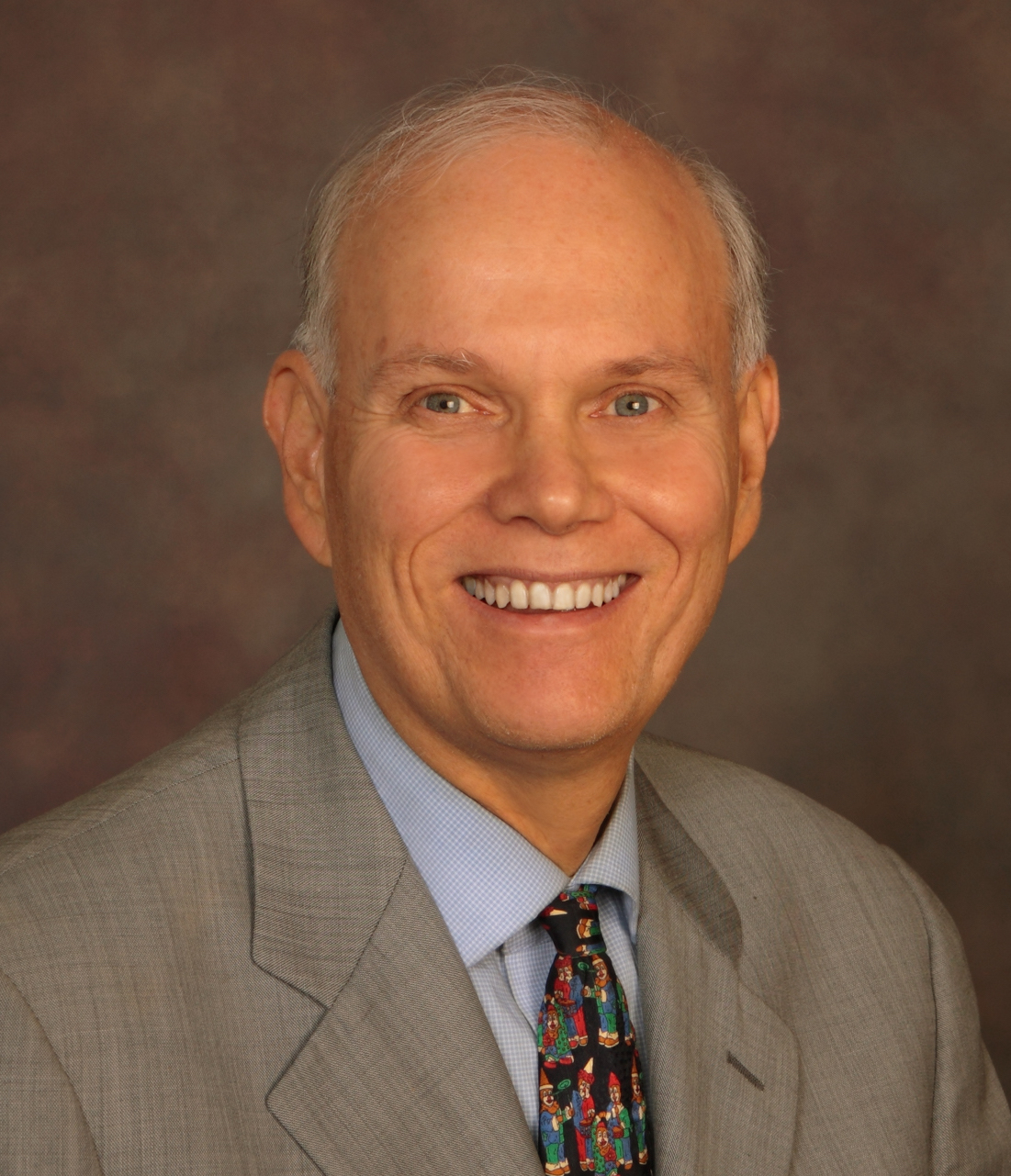 Mark Friedman is CEO of the Eden Health District which serves 350,000 residents of the Eden area in Alameda County with pandemic related and other health services.  He is the past CEO of the Thomas J. Long Foundation where he led a major grants program to East Bay community organizations working in health care, education, seniors, disabilities, and safety net services.  Prior to that he was the CEO of First 5 Alameda County for over 15 years.  First 5 Alameda County is a government agency that provides extensive services to children from birth to age 5 and their families including health care, developmental screening,  mental health, family support, and early care and education.   Mr. Friedman was appointed by then Governor Jerry Brown to chair the California Advisory Council on Early Learning and Care and served two terms as the President of the California Children and Families Association. He also served as co-Chair of Raising California Together.
Among community boards and advisory bodies he serves on are the East Bay Community Foundation where he is the immediate past Chair, Supplybank.org which provides basic needs for children throughout the state, the Oakland Promise cradle to career program, the California Works Foundation, Funding the Next Generation, Ensuring Opportunity, and the Budget Justice Coalition.
Mr. Friedman also spent 11.5 years serving on the El Cerrito City Council including three terms as Mayor.  Among major projects he was instrumental in were building a new city hall and renovating the swim center.  He led the passage of strict anti-smoking regulations and the increase in the minimum wage.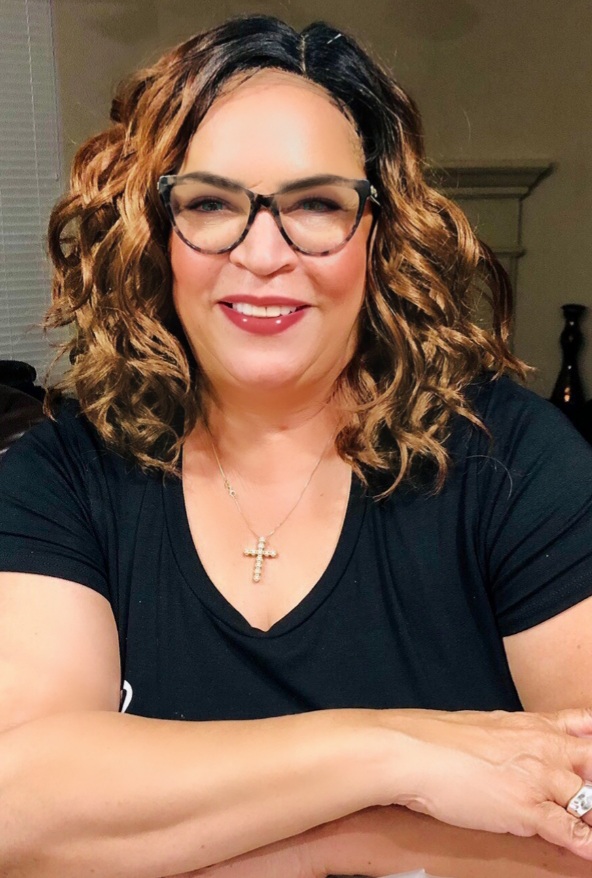 Jet Chapman is the Chief Human Resources Administrator for Alameda County Health Care Services Agency (HCSA), which consists of four departments: Public Health, Behavioral Health, Environmental Health, and Office of Agency Director.  She has been employed with Alameda County since 2014.   Chapman provides management and direction to 23 Human Resource professionals in all facets of Human Resources.  As a member of HCSAs executive leadership team, Chapman serves as a thought partner with senior level executives in developing a culture of excellence; organizational development strategies; and talent management.
Prior to working for Alameda County, Chapman was employed with Service Employees International Union, Local 1021 (formerly Local 790) as supervisor and chief negotiator for jurisdictions in two regions:  City & County of San Francisco and Alameda County.   As Chief negotiator with over 25 years of experience, Chapman created strategic partnerships with union and management leadership teams to provide consultation and direction on all facets of employer – employee relationships. As chief negotiator, Chapman negotiated successful contracts for employees working in public and private sectors; school districts; non-profits and special districts.  She led union leadership teams that worked collaboratively with employer management teams to develop sustainable working relationships and successful contract negotiations.
Chapman received a B.S Degree in Personnel Administration/Industrial Relations from California State University, Hayward (East Bay); and a MBA, Organizational Management.
Chapman resides in Hayward, CA with her husband.  They have two sons and two grandsons. In her spare time she enjoys travel, reading and spending quality time with family and friends.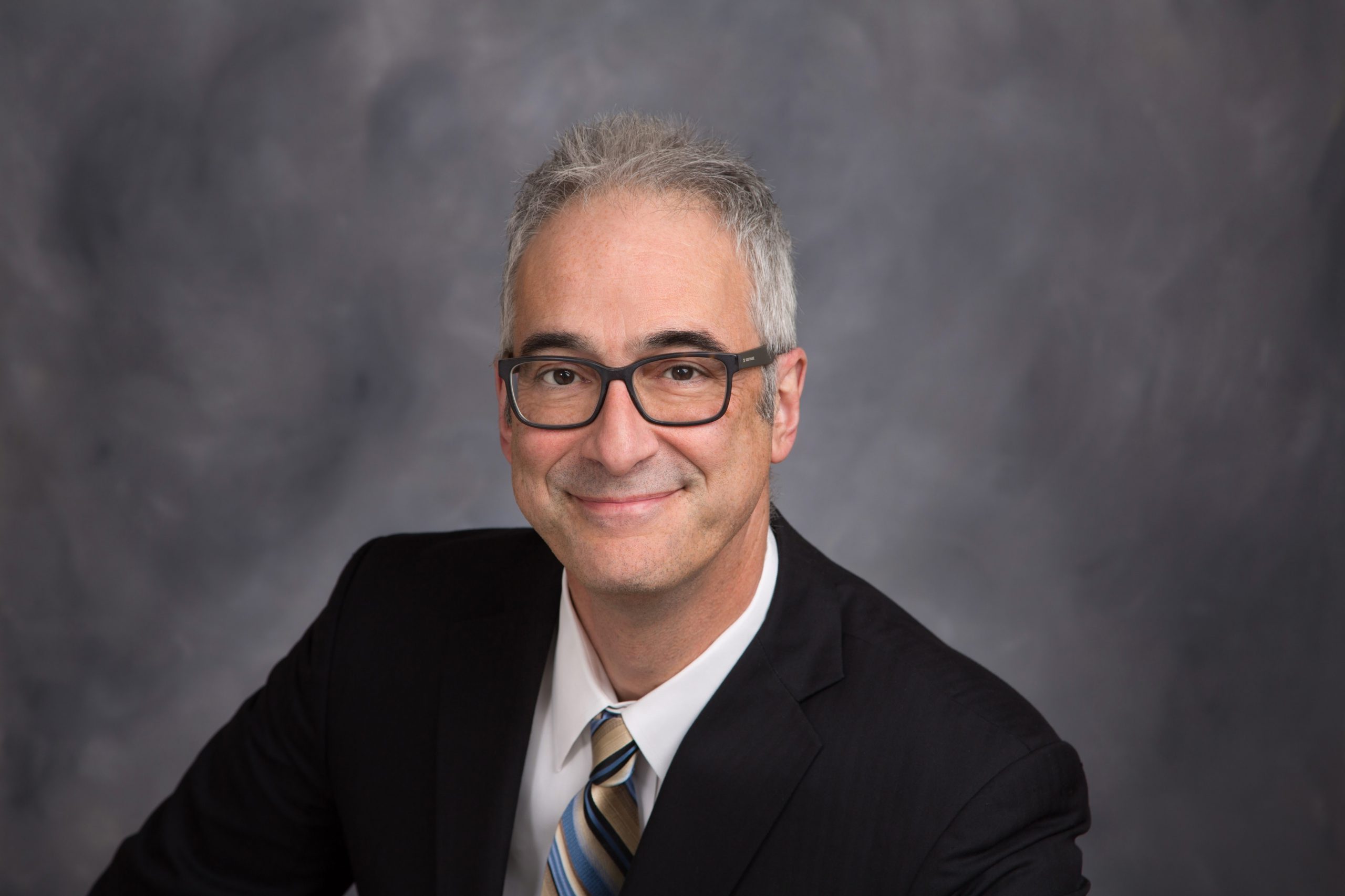 David is the former Regional Administrator at the federal Centers for Medicare and Medicaid services.  As an independent consultant, he advises investors and clients on government contracting, compliance, business development, and strategy. He has deep leadership expertise, as a former member of the Federal Senior Executive Service, a graduate of the Federal Executive Institute, and a fellow of the Council on Excellence in Government. He also has extensive public affairs experience, developing and executing campaigns related to public health, health insurance and access to health services.   David recently served as board president at the Diversity in Health Training Institute, treasurer at Stagebridge, and is currently a corporate board director at OnLok, a provider of health services to seniors.  David received his MBA in Health Administration from Temple University in Philadelphia.  He serves as representative to the AHS board for the Alameda (City) Health District.