Alameda Health System strives to provide culturally competent care and to align programing and resources to meet the needs of the diverse communities we serve. Our HealthPATH program, which includes a collection of pipeline and workforce development programs, work with teaching institutions in the community to expose young people to health careers and inspire them to seek health care professions. Last month HealthPATH hosted its second "Young Men of Color Health Summer Internship Program."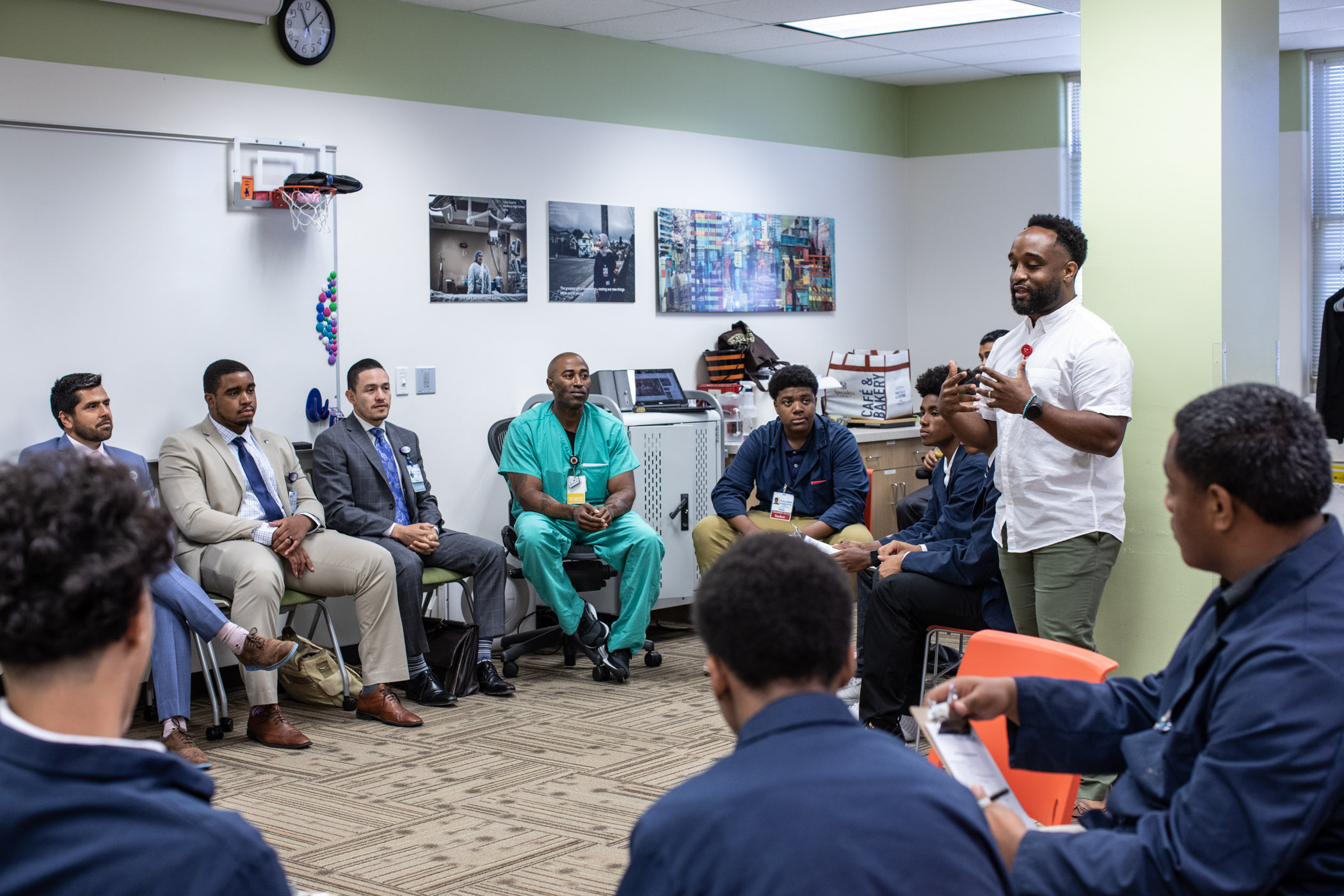 The cohort consisted of 16 Oakland students. The young men engaged in team building activities, became versed in CPR, observed various medical procedures and participated in health career exploration workshops. Each student received a $500 stipend upon completing the two week program.
"On my first day in the ICU there was an emergency and all I heard was 'Let's Go!' Everyone started running and I ran with the team to the operating room where I had a chance to witness a surgery firsthand. It was intense. I was nervous, but I enjoyed it," said one participant.
The cohort included a lunch and learn session with the students and professionals from various AHS departments including public affairs, legal, emergency and intensive care. The professionals shared with students why they enjoyed working in healthcare, their personal career paths, the education they attained for their positions and the steps students should take to be successful.
"One of my favorite things about working at AHS is the community. I think it is important for these young men to see professionals that look like them so they can see they can do it too. I am honored I had a chance to share my story with them today and speak about their career trajectory," said Alexander Peña, associate general counsel for AHS.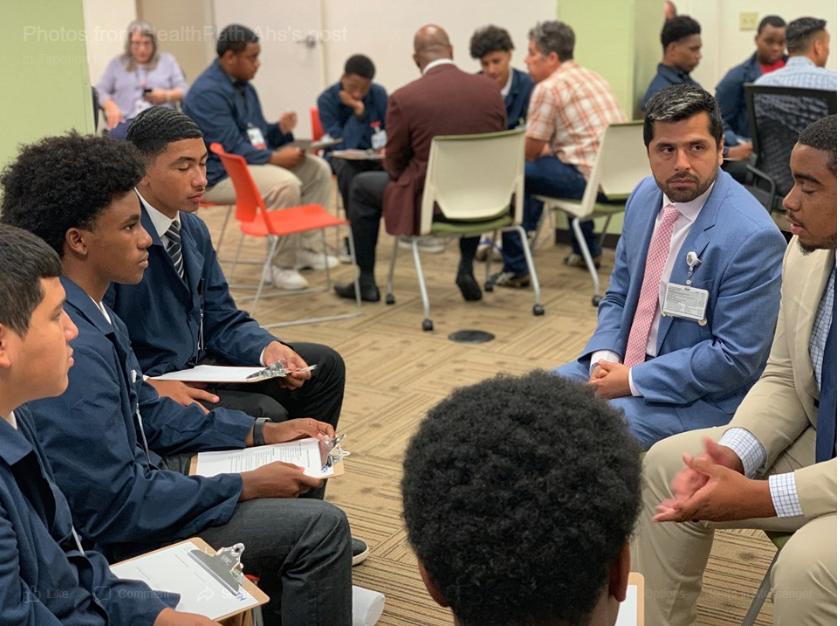 Harold Woodard, an AHS RN, and Oakland native, shared his background with the participants. "I started at Merritt College and then I transferred to Cal State Hayward (East Bay) for nursing school. While I was a student I volunteered at three different hospitals, including Highland. Most of the people I knew had to move out of state to get their first job and I couldn't do that at the time I had two small kids. My support system was here. It worked out, and I was offered a job at Highland.
As part of providing care for the future, HealthPATH works to develop the next generation of health professionals and creates a pipeline of diverse culturally competent healthcare workers.
"Cultural competency extends past race and ethnicity, it also includes environment. Having someone who grew up in your neighborhood on your care team can have huge benefits. Research shows us that culturally competent healthcare can help engage patients and reduce disparities," said Minjie Liu, manager of HealthPATH operations.
"I know a lot of other people fireman, doctors, nurses etc. who are from the Bay, and we understand our community. There are some unique situations that only we can relate to," said Woodard.
AHS HealthPATH offers a variety of career exploration programs to local youth, some span the full school year. To learn more about opportunities available to students and the program in general please visit http://healthpath-ahs.org/.