On Tuesday, April 10, HealthPATH will have a grand opening for its Health Professions Training and Education Center also referred to as a simulation center.
"The simulation center is intended to provide a hands-on learning environment for HealthPATH's pipeline programs and be an educational tool for all of Alameda Health System," said Jessica Pitt, PhD, executive director of HealthPATH. "This training facility will be used by everyone, from teens to residents to AHS staff and providers. We're (Highland) a training hospital and this is a state of the art resource for us."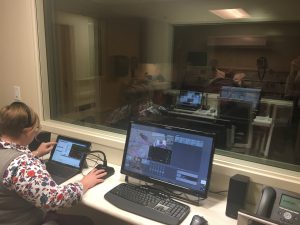 In 2015, AHS Foundation received  a $10 million grant from The Atlantic Philanthropies to support HealthPATH, AHS's workforce development initiative that prepares youth and young adults for healthcare careers. Funds from the five-year grant were used to build the center and acquire the furniture and equipment. The grant will also provide salary for simulation center staff.
In recent years the use of simulation has become a standard method for training health professionals and AHS has wanted to have a facility that would serve the education needs of its providers. Medical simulation allows for safe training of learners that would be impractical to observe in real-time.
"Simulation center participants will get the opportunity to train on manikins that have heartbeats, pulses, and can talk. Some of the manikins can even birth a baby. Learners can put in an IV or perform an intubation on these manikins and more," said Pitt. "This is a really awesome opportunity for our youth to learn in a controlled environment and do things that the average kid wouldn't get a chance to do."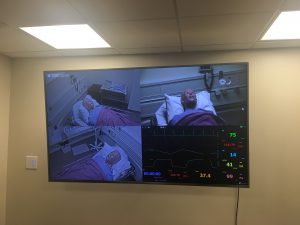 While mannequin and manikin are pronounced the same, they are not. The first one is considered a fashion doll that one would see at the store. The second is used when referring to a life size doll that is anatomically correct with removable body parts. The manikins were originally used to help with military training and later evolved to the field of medicine.
Eric Snoey, M.D., vice chair of the Emergency Department, is very excited about the new center. For almost a decade he had been offering trainings using one manikin that was shared between 3-4 different departments, now AHS has access to multiple manikins and trained simulation staff.
"This simulation center is bringing us into the mainstream medical education environment at the student, resident and nursing levels," said Snoey. "I see this as a stepping stone as we look to expand our education mandate and create a center of excellence around medical training."